A wedding must cost over $25k, right? Wrong! Here are 15 tried and true hacks to get your unique dream wedding on a DIY budget.

When it comes to weddings, it doesn't have to be that difficult. Spending a ton of time and money isn't necessary to have the wedding of your dreams. With a little creativity and 'hacking' it is possible to cut out a lot of time and money in the planning stages. If you are planning a wedding or know someone that is in the process, share this graphic with them. Chances are it will save them a lot of stress.
Feel free to share our infographic. Just copy/paste the code below for your blog, or use the share button at the top of this post for Pinterest, Facebook or Twitter.



DIY Wedding Video App
The thumbnail embed code: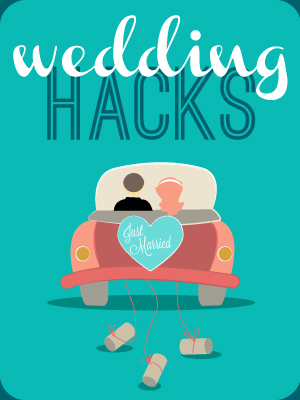 DIY Wedding Video App
See how we can help you capture and enjoy your big day for a lifetime. Learn more about DIY affordable wedding video at our website or feel free to give us a call at 800-831-1649.
Ariane