This bride and groom had a spectacular wedding that was personal, unique, and everything they wanted. You can see it for yourself in their spectacular Chittenden Vermont Wedding Video!

1. When it came to planning, what were you most proud of?
I think the part that I'm most proud of is coming up with a vision for what I wanted and finding ways to do it within budget. I had to get creative for some things and definitely need to use my imagination when coming up with ideas.
I also am quite proud that I was able to do a lot of this while my husband was away on deployment. It was pretty difficult planning it together while apart but it all came together in the end.

2. Where was the wedding?
We were married at Mountain Top Inn and Resort in Chittenden Vermont. Check out our wedding video below!
3. What appealed to you when you decided to use WeddingMix?
It was definitely appealing because of the price. We also loved the aspect of our friends and family being the ones capturing moments for us.

4. What were some of the special moments that you want to remember forever?
I definitely wanted the fun of our reception to be captured and our first dance. I also really wanted random moments we might have missed as well.

5. Did WeddingMix help capture those moments?
People were able to film and take pictures all night so we were able to see a lot of fun stuff we may not have been a part of. It helps having multiple people taking videos and pictures instead of just one videographer so you can catch lots of things.

6. Vendor Information
Photographer- Jeff Woodward
Wedding Venue: Mountain Top Inn and Resort
7. Do you have any big budgeting tips?
Come up with a vision for your wedding and figure out what are the most important parts to you. Splurge a little on some things and cut back where you can. Definitely use a wedding budget app to help visualize costs and see what should be your budget for each item. Pinterest is your best friend if you're a DYI type of person.
Also shop and plan early. You could catch some great sales on items you want if it's the right time of year and look for coupons to stores as well. Buying in bulk online can be a great way to get cheaper items as well.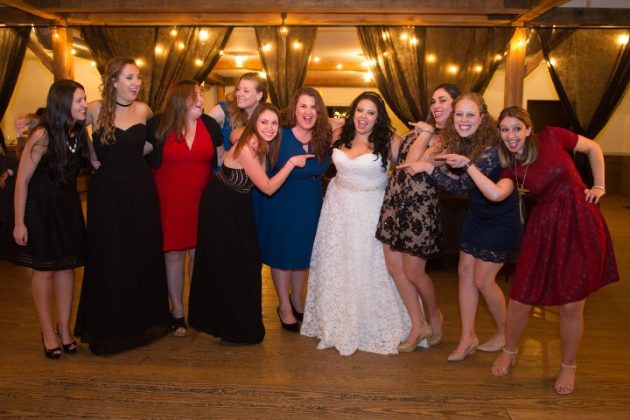 Interested in capturing your own wedding memories in an affordable and personal way? Visit WeddingMix to learn more.