Why You'll Love WeddingMix
WeddingMix invented this new form of wedding video, the weddingmix: real moments captured by real people. Good thing, because, it's exactly how couples want to capture their wedding memories today.
A dear family member's wedding wishes for an eternity
Watching your BFF laughing and crying at the same time
Seeing your own face as you walk down the aisle
Hearing the Best Man's adorable wedding toast (… or roast)
Remembering Dad's reaction to the first dance…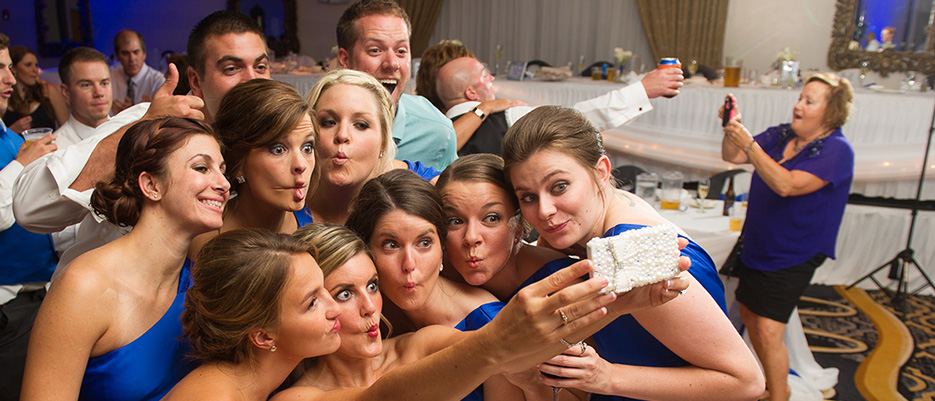 With So Many Reasons to WeddingMix It's Hard to Chose The Top Ones
So why a weddingmix?
"A weddingmix is more than just the most personal wedding video you can get. It's a once in a lifetime video of you, your spouse, your family, and friends you'll cherish forever. Reviews from hundreds of the thousands of our couples say a weddingmix is the best way to capture their wedding story."
A weddingmix is more than a wedding video.
"A weddingmix is the real story of your wedding journey from proposal to honeymoon. It's every important moment, every heartfelt toast, the crack in your spouses voice.. all in amazing edited videos as well as every raw file provided. "
Cake is eaten, the music stops and flowers get thrown out. A weddingmix is forever.
"After the big day is over, what's left? Your ring, your spouse and some fuzzy memories of the day that whizzed by. What were our vows? That's where a weddingmix comes in, allowing you to celebrate the biggest event in your life. Whether it's a week or 5 years later, you'll appreciate what took place in new ways as you share the memories. After the wedding, 98% of brides recommend getting a wedding video and that includes the 70% of those who didn't."
Over the past six years we've figured everything out, so you don't have to worry.
"Weddingmix has gotten better and better as we've worked with thousands of couples and learned what was important to them. We've made WeddingMix simple for you. From the app, the tips and tricks we provide, our #1 rated customer service, and award winning editing team, we're with you all the way to make sure you get a video you'll love."
There's a weddingmix for every budget.
"There's no such thing as a one size fits all wedding dress, so there's also a weddingmix package perfect for you  Whether you are having an intimate group, filling up a stadium, getting married in a church or on the beach, we've got the right fit. And starting at $99 weddingmix is within reach of every budget."