Your wedding photographer will only be there for 11 hours – but about those spontaneous, once-in-a-lifetime moments?  You know, like giggling with your besties as you get ready, the groomsmen teasing the nervous groom, your grandma's first hug when she sees you in your dress….
Don't miss a single irreplaceable moment – the WeddingMix app can be there for your bachelorette party, rehearsal dinner, entire wedding day, and honeymoon!

The free WeddingMix app makes it super easy for all your guests to share every priceless pre-wedding party moments, emotion-filled wedding moment, hilarious guest interviews, and authentic memories of your wedding journey.
Use this checklist of the Best Moments to Capture For Your Wedding Video so all your amazing wedding memories can be enjoyed forever in a creative pro-edited video keepsake!
 Click on the image below to see a larger view:

Remember! Capture, share, and enjoy every memory in a wedding video that's totally unique to YOU!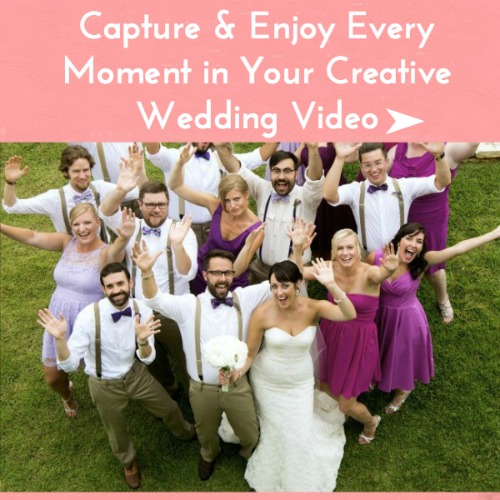 See how we can help you capture and enjoy your big day for a lifetime. Learn more about DIY affordable wedding video at our website or feel free to give us a call at 800-831-1649.
Ariane