Creating your own floral wedding decorations can save you tons of money. Check out these tips for the perfect DIY wedding flowers!
From personal experience, I specifically suggest doing your own centerpieces and table arrangements. Just as WeddingMix is a full-fledged supporter of fun, affordable DIY wedding video for every savvy couple, these DIY wedding flowers are sure to be a hit with brides on a budget that want a fulfilling and fun floral look!
Check out highlights from Nicole and Ryan's fun, DIY wedding video (created from their guests' best footage and the free WeddingMix video app) to see their seriously gorgeous DIY wedding flowers.
Do: Consult a Florist
I also do a lot of what I call "Partial DIY Weddings".  Have a professional assemble your bouquets, boutonnieres, or anything you find more challenging.  It's worth it to get a few quotes to gain various ideas for centerpieces even though you anticipate doing them yourself.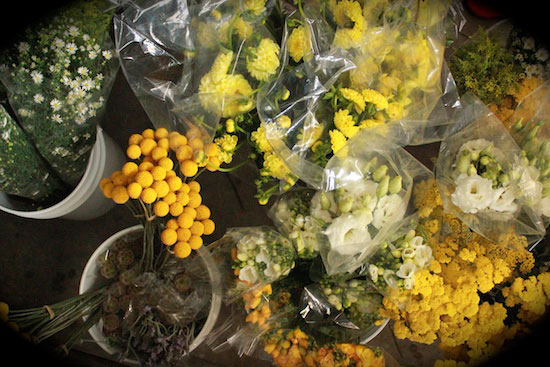 Don't: Tackle Too Much
It's best to do no more than 25 complex arrangements.  More than that will overwhelm you and your helpers.  More is not always better.  Less is sometimes just enough.  Dialogue with your fiancé and decide what is manageable for your situation and circumstances.  Consider adding unique supplemental decor to your tablescape.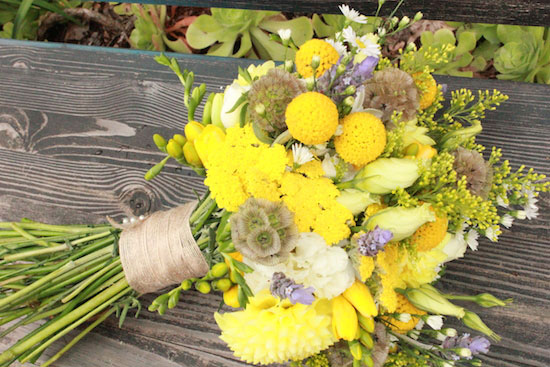 Do: Keep it Simple
Using all the same flower in one vase is very easy to arrange and takes almost no instruction.  You can mix it up by having several varieties of flowers, but keep the same stems together.  Even easier is one stem per vase.  I love a single peony in a short vase.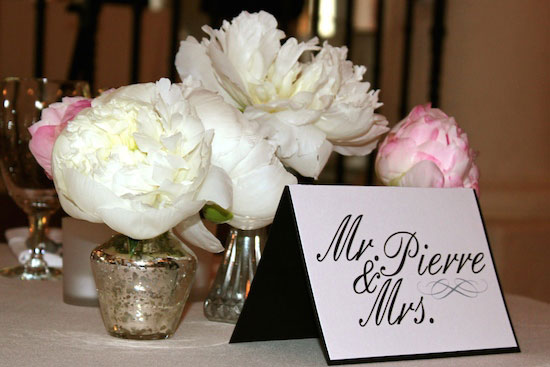 Don't: Work Outside your Comfort Zone
Aiming for the perfect combo of flowers in one arrangement is too time consuming and can drive even the seasoned professional batty.  Using floral foam or pin frogs can be tricky.
Do: Things in Advance
Mason jars are a popular DIY vase but taking those lids off is time consuming… do it in advance!  Have everything ready to go and labeled with type of flower and number of stems per jar.  It will save stress and time.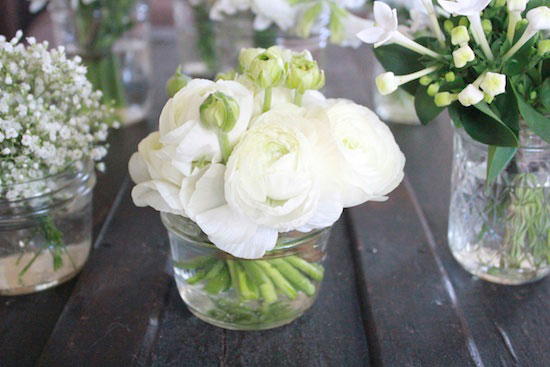 Don't: Keep Your Plans a Secret
Work out your flower plans in advance and run them by your worker bees a month before.  When the day comes there should not be many questions about what needs to be done.  No one works well under pressure and no one likes bothering the bride while she is getting ready. If you use a reputable source and keep the flowers watered you can knock-out your arrangements 2-3 days in advance.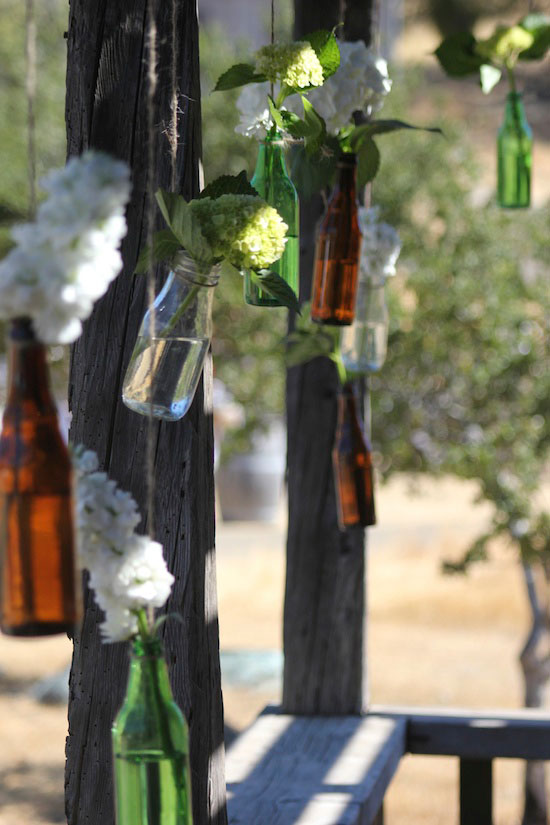 Do: Get Help
Enlist your bridesmaids, bridesmaid's partners, aunts, cousins, and possibly out of town guests.  I've been both a bridesmaid and the florist at several of my friend's weddings.  Since we planned ahead, there was plenty of time to finalize the arrangements, have a glass of champagne and get our hair and makeup done.
Don't: Worry
Flowers are a lot hardier than people think.  Don't be afraid to touch the buds, I do all the time.  If you are a major worry-wart than avoid supermarkets, they tend to have week-old flowers.  Get your flowers 1-3 days before your date from a reputable grower or flower shop you trust.  Make sure you have enough clean water in the containers, use flower food, keep leaves from touching the water, and store them in a cool dark place.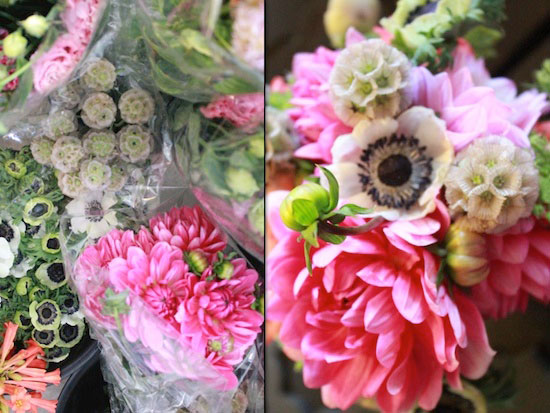 Do: Add a Personal Touch
Only you know what special embellishment will make your day.  Pinterest is a great tool to organize your thoughts and find that special something.  I have found some great glasses, vases, and candleholders at thrift stores.  Sometimes I've sprayed them with paint and other times left them vintage.  Wine glasses painted gold are awesome.  I usually find them for about $0.50.  Try mixing and matching.   Find what speaks to you rather than looking for matching vases.  Check stores often for new arrivals.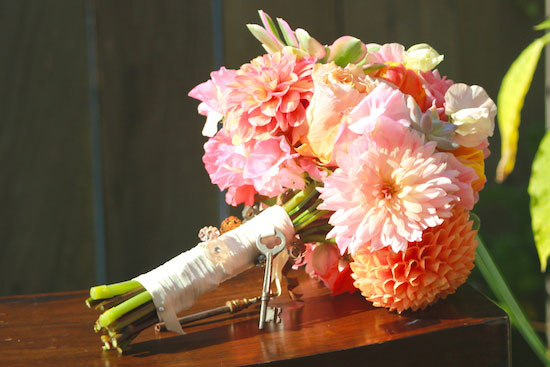 Don't: Be a Bride & Point Person
The day of, the bride is to relax and be pampered.  Have someone you shared your vision with intercept questions and make decisions. Let go and you will be amazed. Trust me.
Doing your own wedding flowers can be easy, enjoyable, cost effective, and something to brag about. You've heard of that expression: "Give a man a fish and you feed him for a day; teach a man to fish and you feed him for a lifetime" ? The amazing thing about getting a DIY wedding florist is that she'll actually teach you how to pick the perfect flowers and how to arrange them in a professional and personalized way. So not only will you have gorgeous DIY wedding flowers that you and your friends crafted by hand, you'll also learn a few neat flower arranging tricks for life!
Jenny is the owner of Jenny Mann Floral Design in Santa Barbara, California.  She got her start by doing flowers for her own wedding day.  Her Do-It-Yourself options are perfect for the DIY Bride and/or those on a budget.