You keep replaying the moment over and over again in your head. It all happened so fast. When he got down on one knee, your vision instantly blurred with tears. Although your voice was shaking, you still managed to squeeze out that one word he's been dying to hear: "Yes!!"
In 2011, the median U.S. age to get married was at a record high—29 for men and about 27 for women, according to census data.With more couples waiting longer to tie the knot, it makes the engagement period that much more meaningful — this is YOUR unique wedding journey and you have the right to revel in every moment before "I Do"!
Yet wedding planning can quick lose excitement and morph into a Bridezilla behavior. WeddingMix wants to make our thousand of couples' big day as special and fun as possible — so we made a list of the top 3 wedding planning apps to save you time, money, and help you plan your personal and authentic celebration!
1.WeddingHappy by Wedding Planner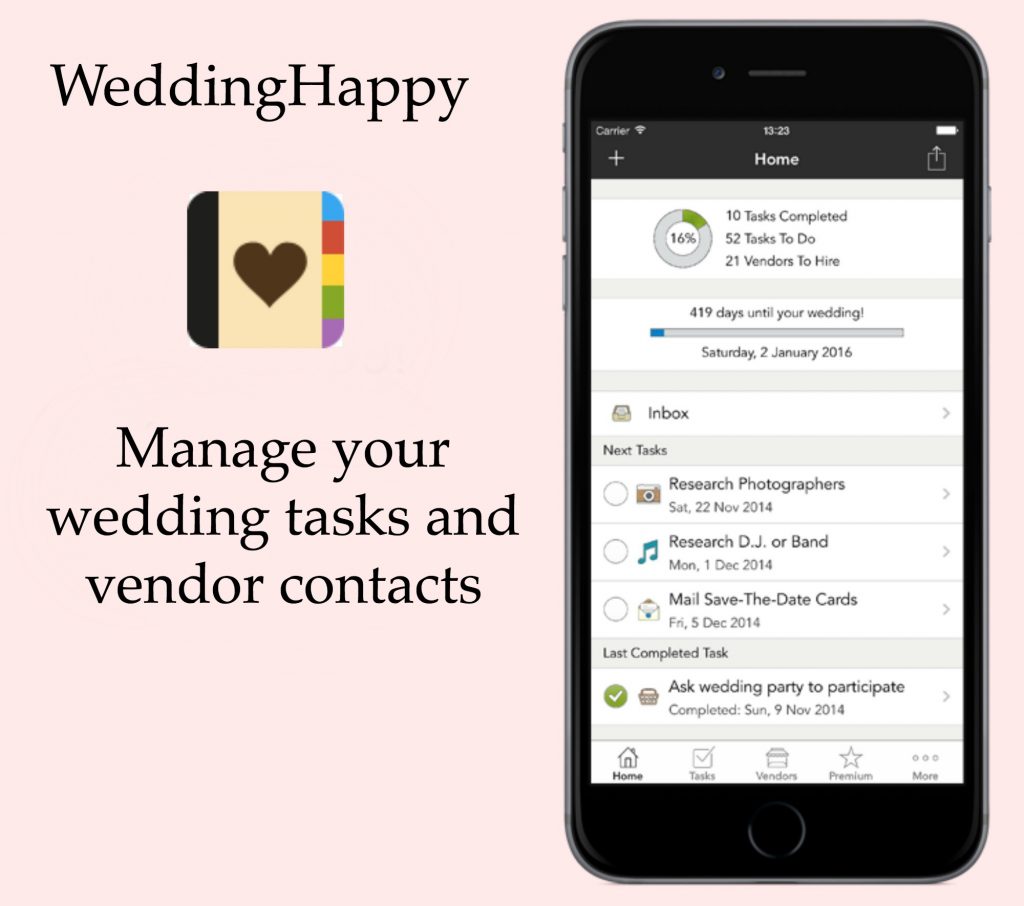 This handy little app allows you to dive right into the wedding planning and get down the aisle in one piece!  It keeps you on track with organizing your vendors, budget, and days left until the big day. An awesome organizing application that's more focused on user-friendliness than frills.
2. Zola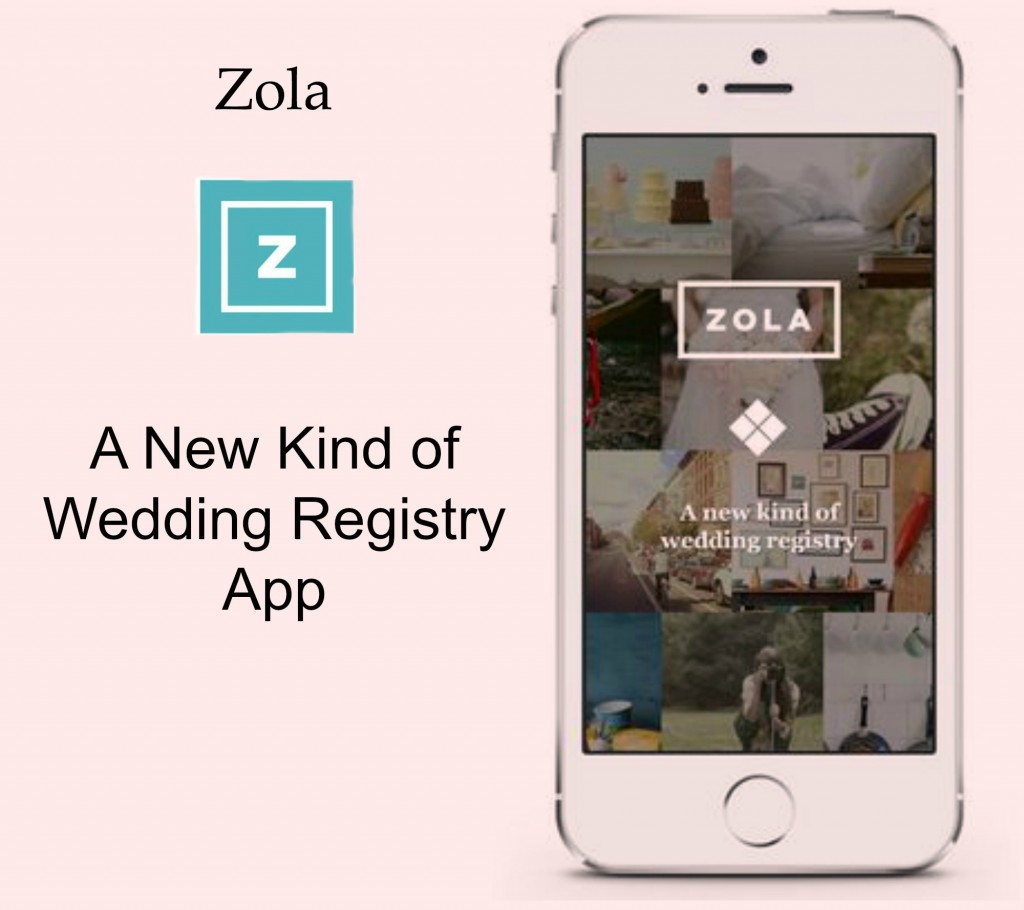 Get more than just pots and pans! This modern twist on wedding registry gives the guests an opportunity to purchase experiences and services for the soon to be newlyweds. Zola also allows guests to go in on gifts together and allows you to add items from any store.
3. Wedding Dress Up by Wedding Dress Up Project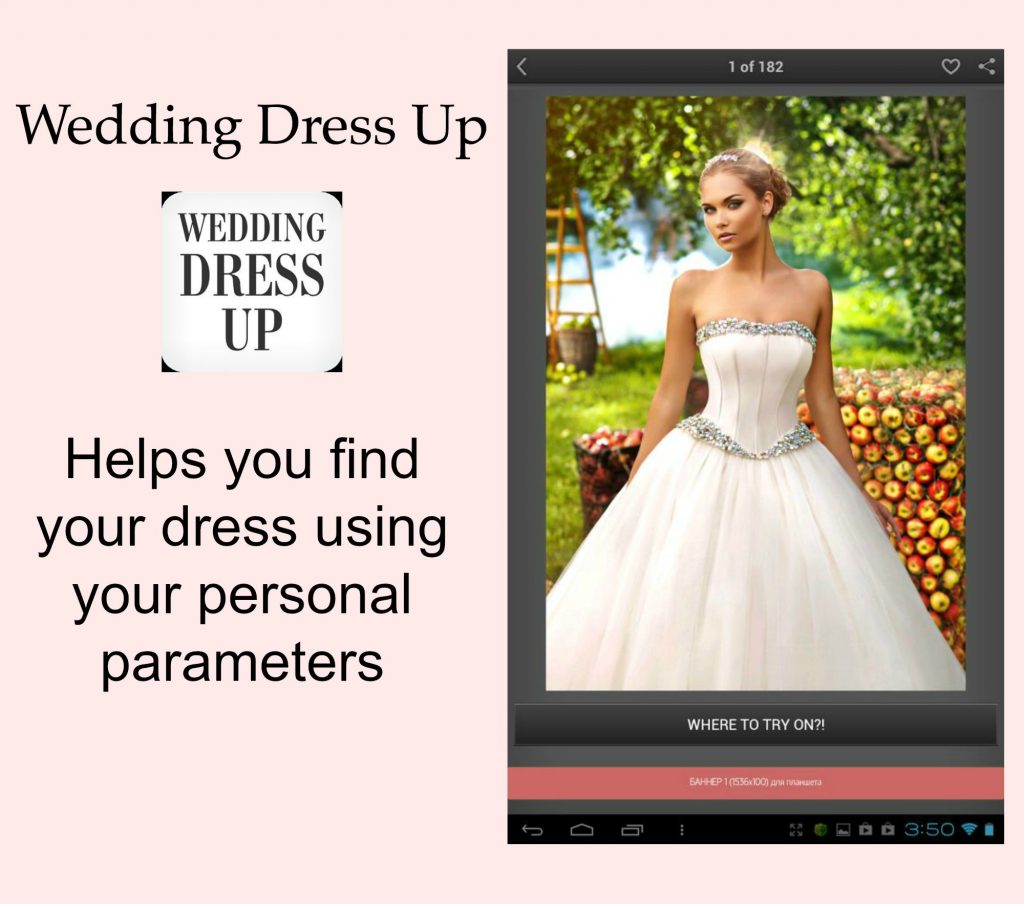 Throwback to Barbie wedding dress-up game! This addictive wedding dress app lets you find the perfect wedding dress by filtering via your style preferences, price range, and measurements. The app even tells you the nearest bridal boutique that holds your dress!
Bonus: WeddingMix by Storymix Media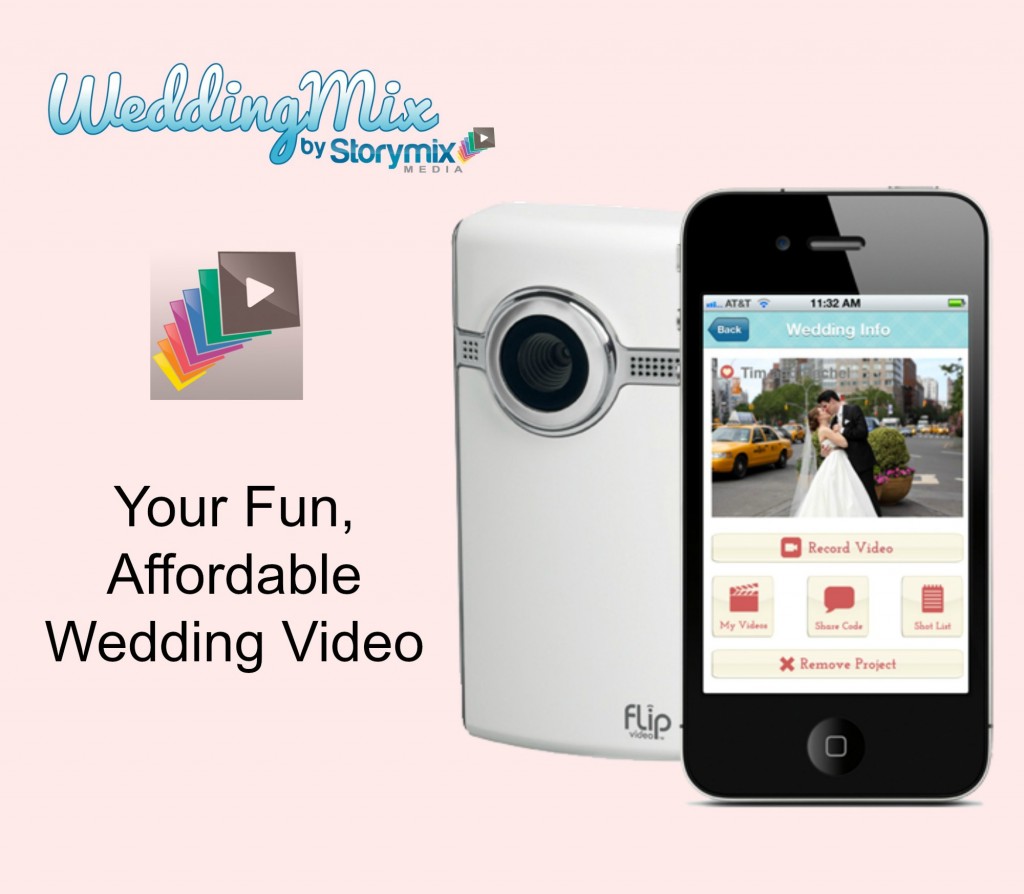 This #1 Rated DIY Video App lets you document so much more than just the wedding day — the WeddingMix photo and video app serves as a personal memory catcher from the proposal to the honeymoon. All of your guests and loved ones help you gather every special moments from your wedding journey. Then, the WeddingMix video professionals put it all together as a feature-length personalized wedding video keepsake -at a fraction of the cost of a videographer!
Get to downloading and let the fun begin!
Happy wedding planning and share with us how these wedding planning apps have helped make your special journey even better. We love hearing about wedding planning extravaganzas!
See how we can help you capture and enjoy your big day for a lifetime. Learn more about DIY affordable wedding video at our website or feel free to give us a call at 800-831-1649.
Ariane