This Just Got Real.
Don't lie. You have been thinking about your wedding since you were old enough to understand what a wedding is. Whether it is a distant daydream, or you've recently said "yes", picking your wedding style is the cornerstone of making your wedding more memorable than anyone else's. Take our quiz to find out what your perfect wedding style will be. WeddingMix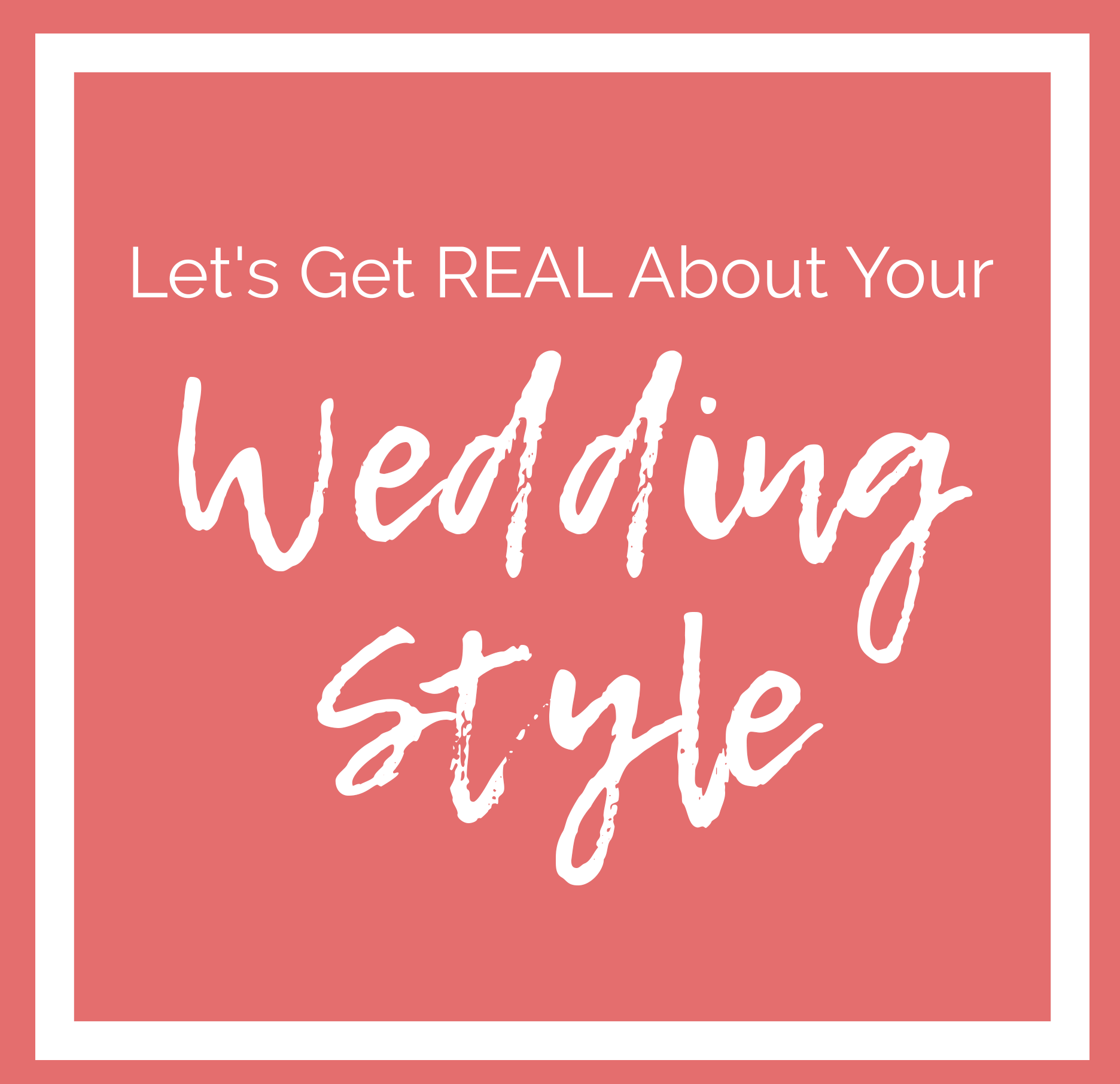 Step away from that pinboard!
"When I began planning my wedding, I was really enamored with Pinterest, and spent HOURS pouring over all the gorgeous and clever photos and ideas." says Renee of That Bride's Got Moxie.  "Of course, I was pinning with a wild abandon. Anything goes! But, one day I went and looked at my pin board with fresh eyes and I thought, "Who pinned all this?" I am a born & raised New York City gal. I was not going to have a barn wedding with my guests sitting on bales on hay. It's just not me. Furthermore, it wasn't my fiancé either."
Check out Renee's vintage wedding video style:
Loved this highlight video? Read what other brides had to say on Wedding Wire:
If you are looking for a cheaper alternative for video for your wedding, then this service is for you! All of my friends said that their biggest regret from their wedding day was not having a videographer. I knew that I wanted one, but after everything else was paid for it just wasn't in the budget. Then after a quick google search I found WeddingMix! It was cheap and easy to do! I just had a cousin film everything and had cards on the table that guests could use to upload videos! It was great! I highly recommend them!" – Sarah
Look to your home, especially your closet
Jocey and Amy of the Wedding Chicks say, "Wedding style should be determined by your personal style -the way you dress, decorate your space and express yourself. Incorporate elements that you and your partner love that will signify you as a couple. Guests should be reminded of you as they experience your day through the details."
Check out Wedding Chicks reader Amy's Simplicity wedding video style:

"Do you trend toward modern, clean lines in your wardrobe? Retro and quirky? Romantic, soft textures?" asks Dana of the Broke-Ass Bride. "Explore similar fabrics and styles in bridal wear, and you'll not only feel like yourself in your wedding garb, but you'll let your personality shine through. But when you're browsing and shopping, be experimental. You never know what hidden corner of you might erupt on the spot to say "Look at me! I'm the perfectly beautiful bridal YOU!"
"Style isn't created. It's who you are. How is your house decorated? What do you wear on a Saturday? The things around you will inspire the type of wedding you should have." says Raquel Kelley of I Guess I Do.
Look at your venue
Even before looking at your venue, Martine of This Modern Love Events (Mrs. Mongoose on WeddingBee) suggests closing your eyes and envisioning your wedding. If you envision your wedding at a hotel or art gallery, chances are your wedding style falls more towards modern and elegant. If in a barn, rustic/vintage may be your cup of tea. If outdoors in a garden, your style may lean more towards the romantic.
Check out Martine's indie wedding video style:

But what if you already booked the venue? I mean, really, isn't that the first phone call after he pops the question? Well, Renee suggests letting the venue set the tone for your wedding style.
"Once we decided on a ballroom wedding in the heart of Old City Philadelphia, I let the venue inform most of my decisions. So, I say – have your ideas, pin your little heart out, and then step back. Take a look at your venue first. I changed my wedding gown ideas once we picked our venue. Thank God I hadn't rushed out and bought the first dress I loved! I would have looked totally out of place at my own wedding! Then the dress dictated the veil, and all of that together dictated my hair & makeup and accessories! It's a gradual process, I believe.
I figured out our wedding style by assessing who my husband and I are as a couple, and the kind of wedding we wanted to host. We decided on a fun and formal theme, and that's exactly what we got. A crazy awesome dance party in a super elegant, old-school ballroom."
Dana suggests not deciding on a gown until you've lined up your venue and time of year, because they'll help determine what kinds of fabrics and styles will be comfortable and appropriate. "And most importantly, have fun! You'll be beautiful, no matter what you wear… because happiness is the best accessory of all."