Emma and Chris's outdoor country club wedding was almost too perfect for words! Make sure to watch their Dell Lea wedding video and see their special day!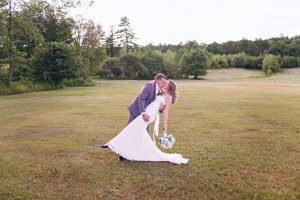 1. What part of your wedding planning are you most proud of?
I loved our ceremony. We really tried to personalize it and make it something different than the typical ceremony. We also had one of Chris' close friends marry us, which added a very personal touch.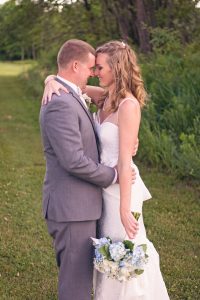 2. Where did you get married?
At Dell Lea in Chichester, NH.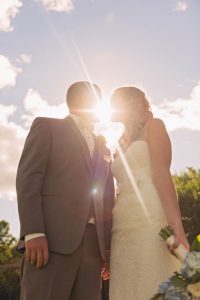 3. Why was using WeddingMix appealing for your big day?
We really wanted video footage of our day, without the big cost of hiring a videographer and also something a little more personal. This seem liked a perfect happy medium.
4. What special moments from your wedding do you want to remember forever?
Having all of our friends and family there to celebrate. We all had a great time dancing and I will of course remember the ceremony and our vows forever.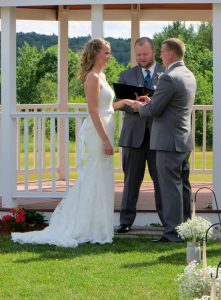 5. How did WeddingMix help capture those moments?
We designated a few responsible friends to have the cameras throughout the day. This helped us make sure we had the moments captured that we wanted.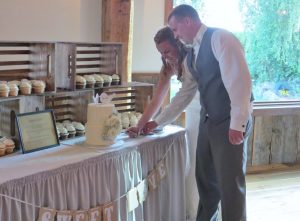 6.Vendors
Photographer: Andy Watkins
DJ: Matt Feehan from GCS Studios
Venue: Dell Lea
Flowers: Cobblestone
Cake: Jaques Pastries