After working with Rashmi and Andrew, the WeddingMix team can only describe their wedding planning creativity as superhuman!  Seriously, so many awesomely fun wedding ideas captured in their DIY video. Just try NOT to get inspired by their brilliant fusion of hindu wedding and western traditions, their oh-so-marvelous marvel comic wedding ideas (seriously, Cyclops and Phoenix wedding decor FTW) and the irreplaceable footage of the bride's dog walking down the aisle. 
All photo credit via Mark Martinez Photography
Andrew & I got married at Hotel Maya in Long Beach, CA on August 23rd, 2014. It's a tiny hotel with big, bold style that sits right on the water next to the Queen Mary. We blended a western-style ceremony format with a Hindu ceremony.
Because I'm a designer, we used a CMYK color palate (Cyan, Magenta, Yellow & Black – the inks that a printing press uses!). We also added a fun twist and made it Marvel Comic wedding themed! Drew & I went on the hunt for wedding issues of popular comic book heroes like Spider-Man, The Hulk, and Cyclops and Phoenix from the X-Men. I scanned in the covers of these issues to decorate our reception, and scanned in select panels from inside the books to hand-make and design other decor and paper handouts. I hand-made our table numbers using the panel scans, and designed a cool "Thank You" hand-out to decorate each table placement.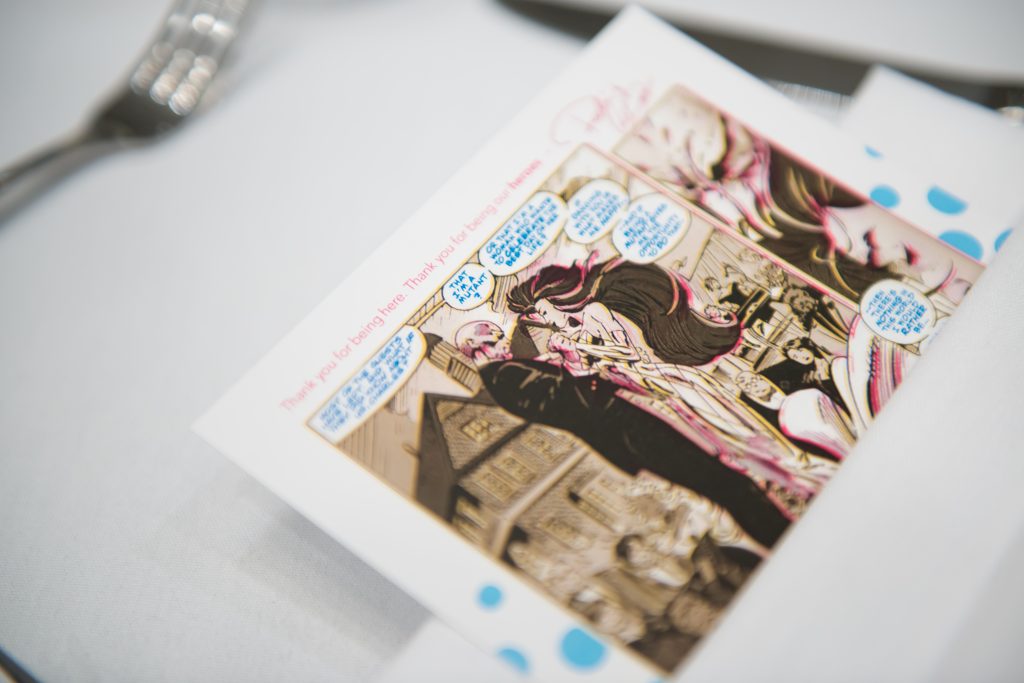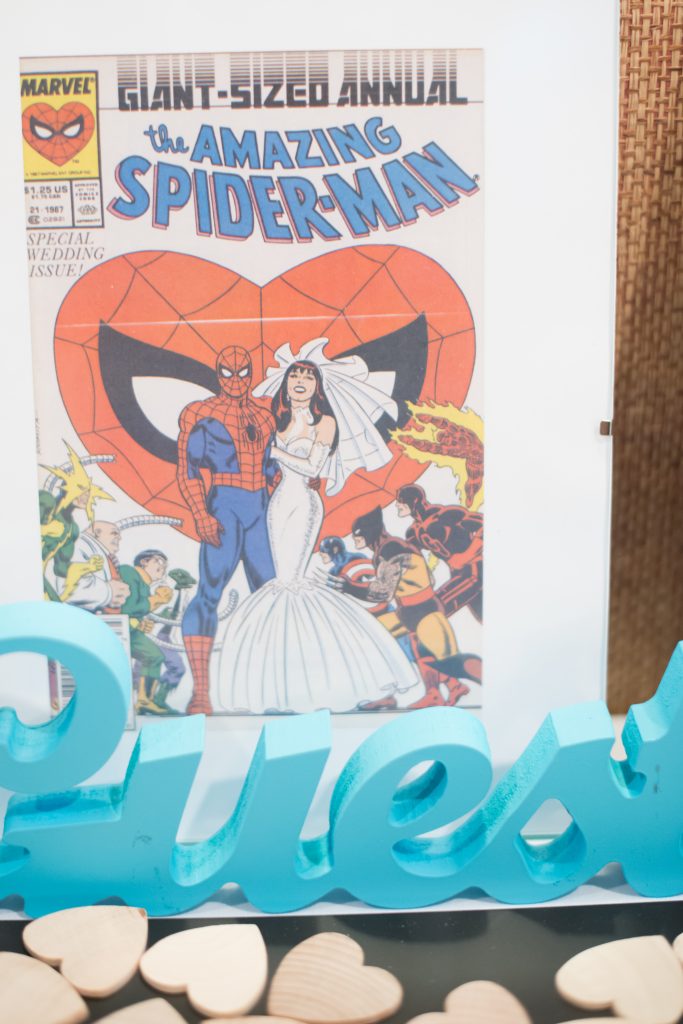 One of my favorite things we did, though, was at the reception: instead of a bouquet toss & garter toss (have my grandmother see my new husband crawl up my dress in front of 170+ people?! NO THANK YOU), we did a gift toss for both the men and the women! I wasn't comfortable singling-out the singles at my wedding, so we allowed ALL men & women to participate. We bought two plushies: one of Iron Man, and the other of Captain America, and tossed them! Whoever caught each plushie won a cool gift basket. My new sister-in-law, Alex, caught Iron Man and won a "Lush" beauty product basket; and our cousin, Tommy, caught Cap and won "The Art of Shaving" kit. It was a big hit!
I'm most proud of fusing my Hindu ceremony and traditions with a western-style ceremony. My family is quite used to seeing alternative versions of our customs; however Drew's family had never seen anything like a Hindu wedding before! I think we were able to find the perfect balance of Hindu tradition without being too overwhelming for his family so that they could feel included in the celebration! Even our priest texted me after the wedding and told me how he's seen so many fusion weddings, but my dress (designed by my mom) was the perfect blend. Everything turned out perfectly, and we all had so much fun!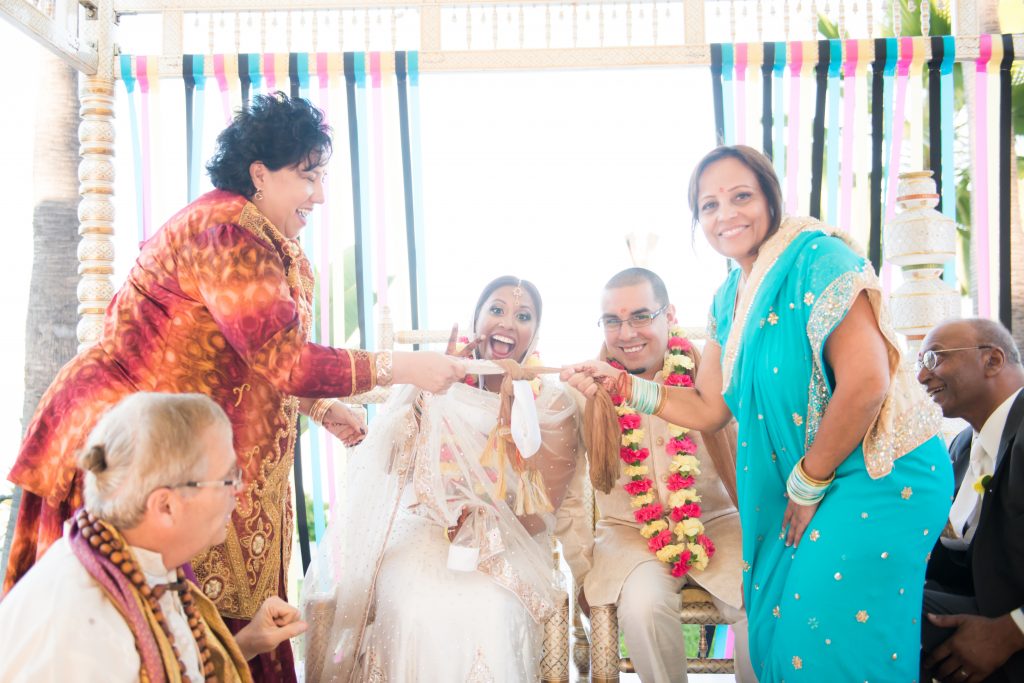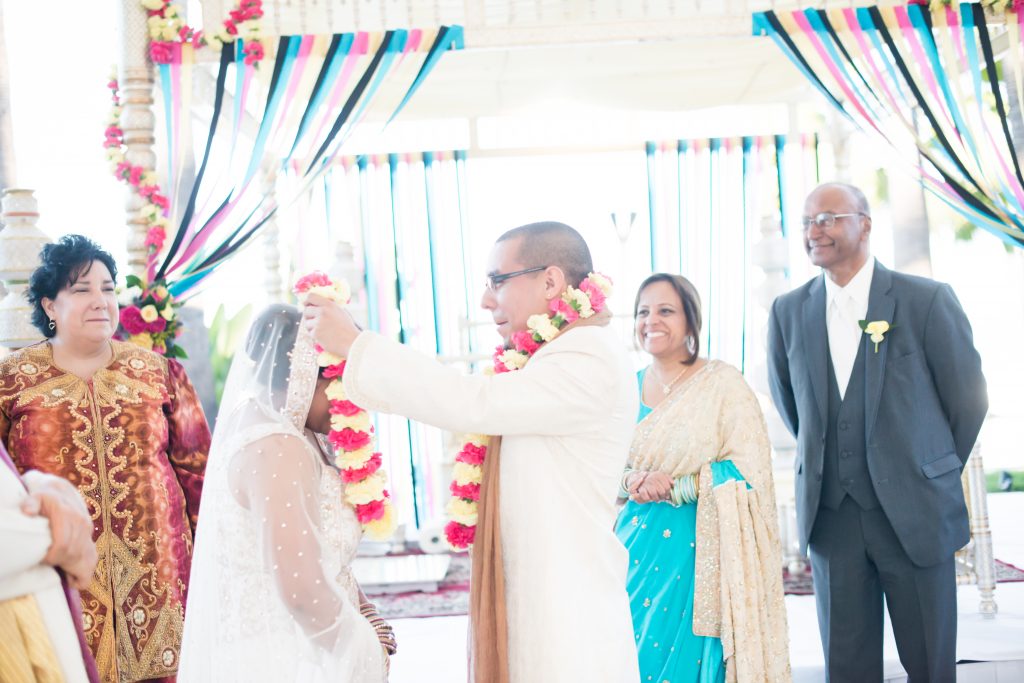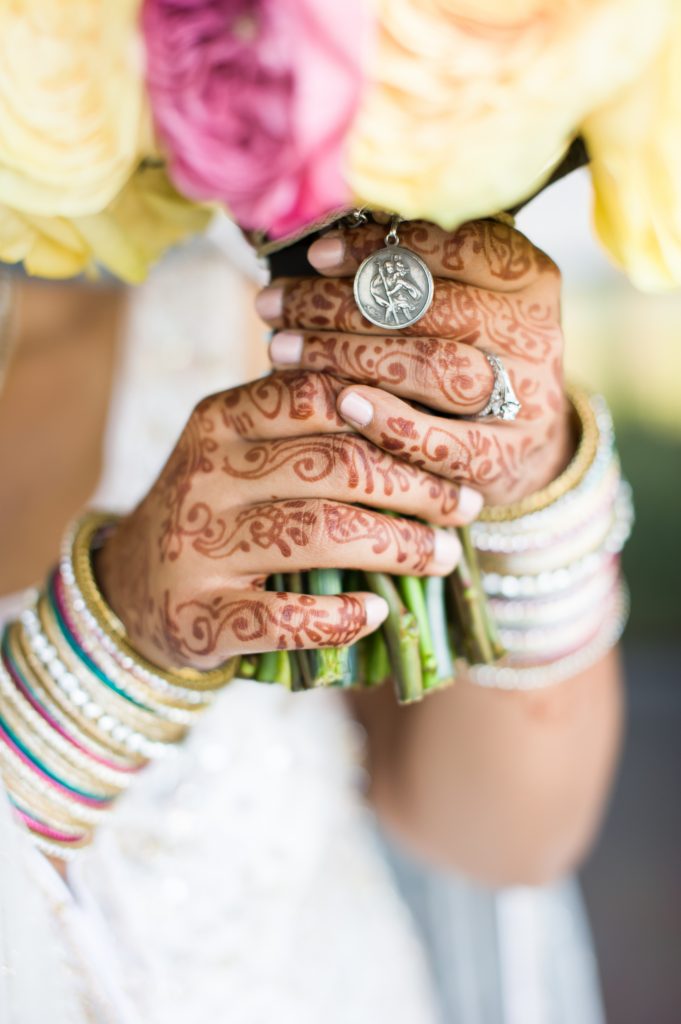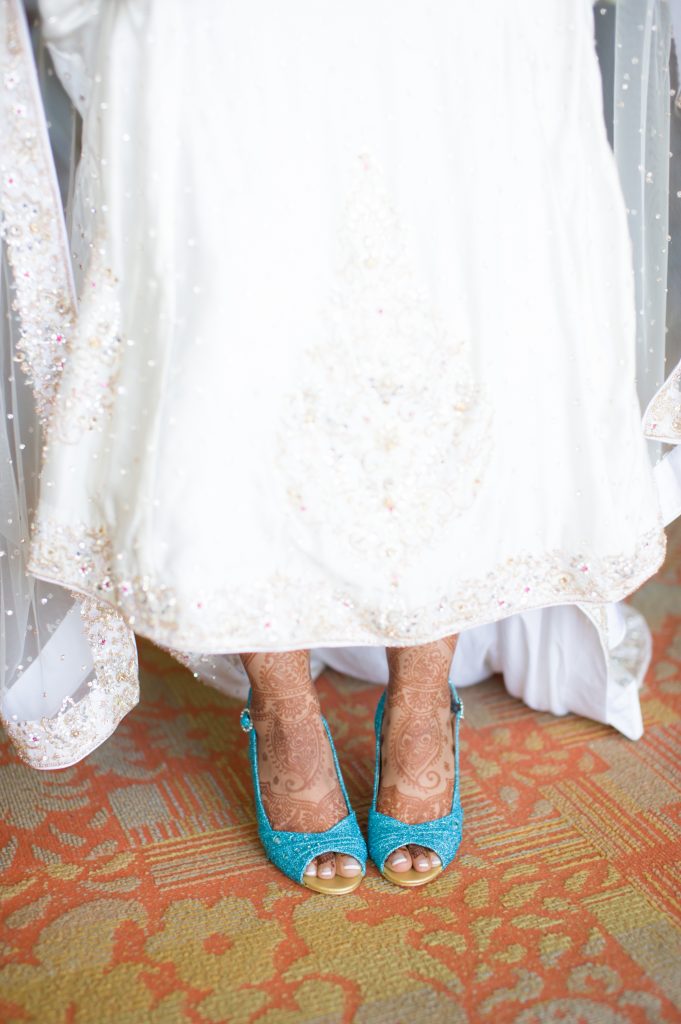 We used WeddingMix because we are such non-traditional people that we thought just your run-of-the-mill wedding video would be boring for us to watch. It's a sad day when you get bored by your own wedding! So when I heard about WeddingMix, I thought it would be a great fit since it's affordable and we'd be able to see how much fun our friends and family were having while we were not around.
There are just too many moments that are so dear to me: the look on Drew's face while I walked down the aisle, posing for the photographer before the ceremony, and seeing my best friend, Eric, from Canada again. Another thing I'd always like to remember is how my friends Robyn and Jose walked my dog, Bess, down the aisle with them. Bess was a big, mellow, gentle pit bull mix. She had been diagnosed with cancer in her ear not too long before the wedding. She carried our rings down the aisle, just as she carried our hearts from the moment we adopted her, until she passed away one month later. I will always be grateful for that moment that I could share with her.
Although we have a lot of beautiful video moments captured on our phones of Bess, WeddingMix added a specialness to seeing my dog again. She started to decline in health after we came back from our honeymoon; so the way she was at our wedding was the last time that I truly got to see her being herself. Because of WeddingMix, we get to relive that moment again and again, as husband and wife!