This Mount Joy, PA wedding shows how with WeddingMix it is possible to get your very own personalized wedding video without breaking the bank. Jamie and Howard had their guests use the app + HD cameras in order to capture many amazing moments from their blissful day. These lovebirds will be able to relive their wedding for years to come. Take a look at their awesome highlight video below!
Tell us what part of your wedding planning you are most proud of.
There are so many parts of my wedding that I am proud of.  What I am most proud of is how we were able to make our wedding beautiful and elegant but still have it feel like us.  Our colors were teal and butter yellow and our theme was peacock feathers and sunfowers.  We designed and printed our own save the dates, invitations, menu cards, and ceremony programs and incorporated peacock feathers.  We even had a cute clay peacock cake topper!  In order to still make the day feel like it represented who we are, I wore Toms shoes with peacock feathers hand painted on them and my husband and his groomsman wore Chuck Converse shoes, superhero socks, and matching superhero cufflinks.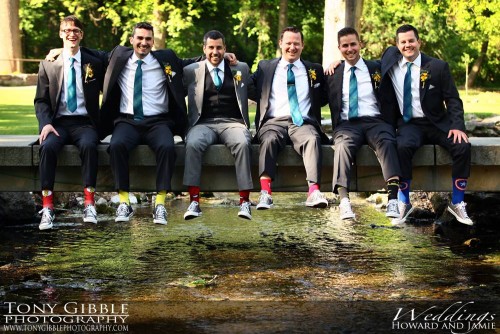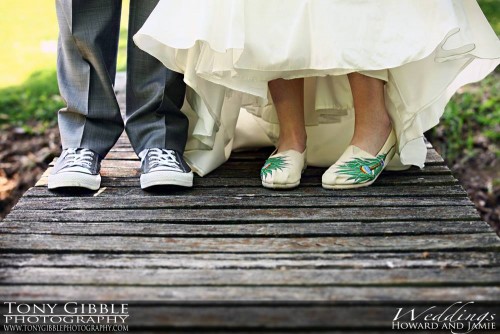 Where did you get married?
We got married at Cameron Estate Inn in Mount Joy, PA.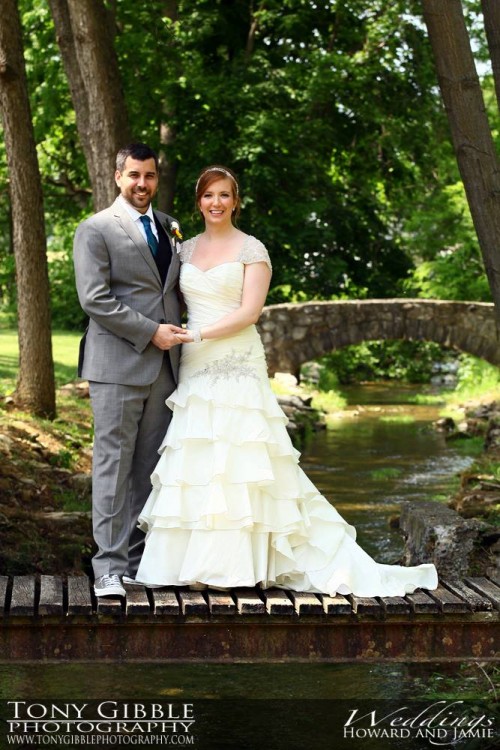 Tell us why using the WeddingMix app was appealing for your big day?
We cringed at the idea of spending thousands of dollars for a videographer when we might watch the video once each year (or maybe not even that often).  We came across another company that has guests record the wedding but after more research, we felt that WeddingMix was a better fit for us.  We loved the idea of asking guests to help us capture our special day without spending a small fortune!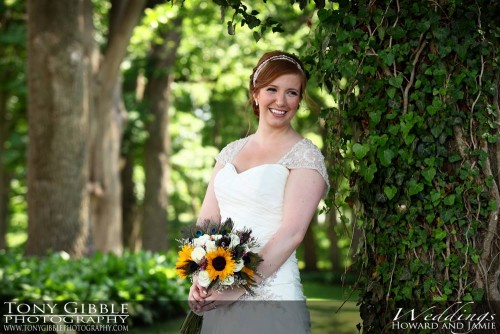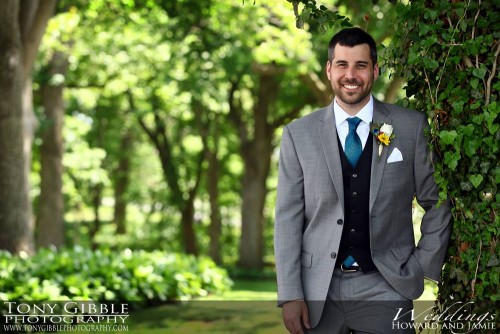 What special moments from your wedding do you want to remember forever?
The ceremony, first dance, toasts, parent dances, and the cake cutting.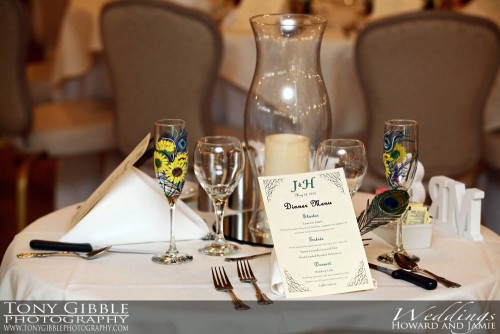 How did WeddingMix help capture those moments?
We asked guests to help us capture our wedding memories and they loved the idea of being involved!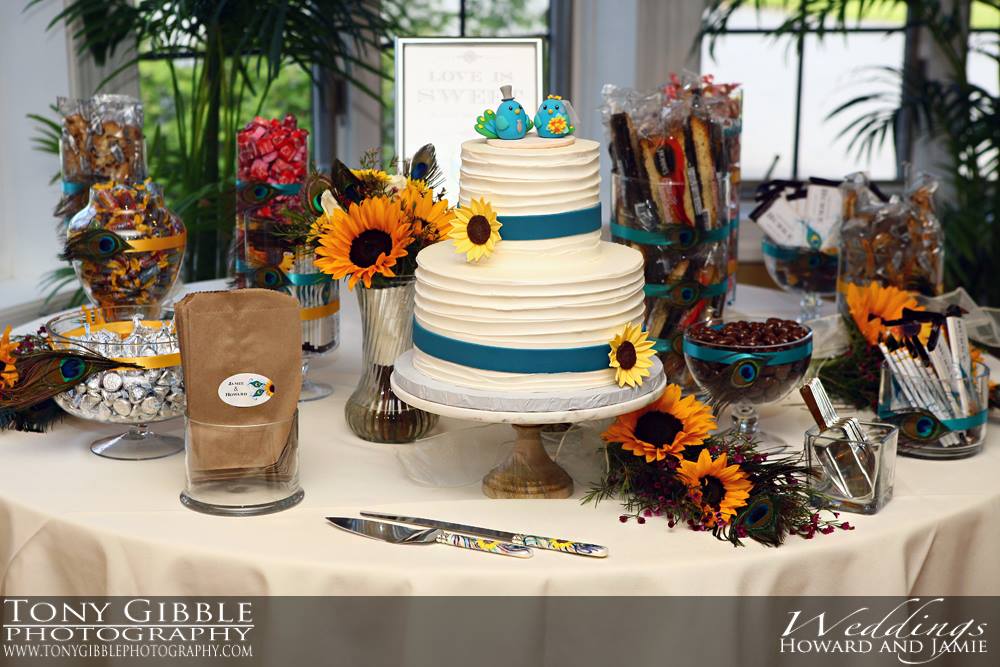 Describe your wedding in one word.
How I felt about it:  "Blissful"
How it looked:  "Picturesque"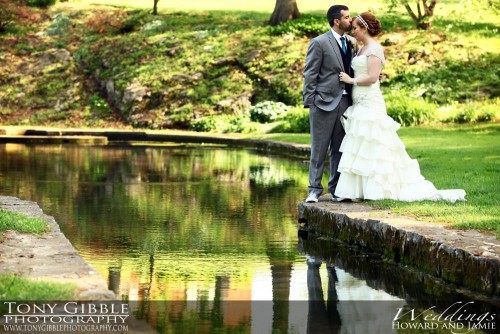 Additional words from the bride:
We planned our wedding over a year.  We worked on it just about every weekend so that there wouldn't be any stress and we could actually enjoy it.  Even still, planning a wedding was a lot of work and I don't miss working on details while eating my breakfast!  But it was all worth it.  Our wedding was exactly what I always dreamed of and more; I got to marry my best friend and the site was absolutely incredible.  I wish I could relive that day over and over.