Congratulations bride Mallory! She said "I do" at her stunning outdoor wedding in St. Croix County, Wisconsin. The ceremony was the gold standard of what a backyard wedding can be filled with rustic decor, and intimacy. See the beautiful scene, and even see their traditional German log-sawing ceremony in their St. Croix County wedding video!
This intimate wedding video was shot by the bride and groom's guests. They had a fabulous time capturing the entire day with their own cameras along with the WeddingMix app!
Since our wedding was all about celebrating love with family and friends, we thought the best way to capture the day was through the eyes of family and friends!"-Mallory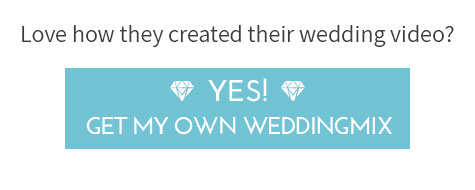 Like their style? Here's how you can do it!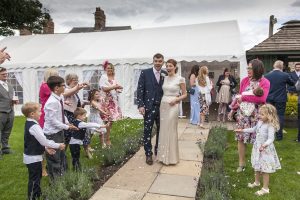 Tips to Host Your Backyard Wedding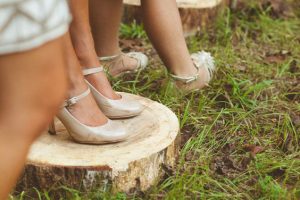 Outdoor Wedding Inspiration Sure to Take Your Breath Away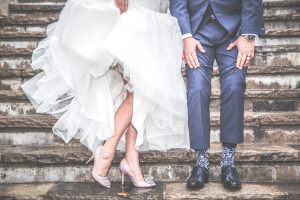 5 Wedding Budget Tips Your Best Friend Never Told You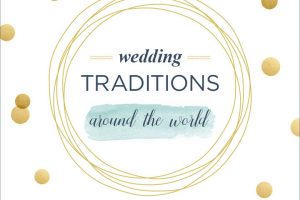 14 Wedding Traditions From Around The World (And Their Surprising Origins!)
Advice from the bride!
1. What part of your wedding planning are you most proud of?
I am most proud of how we made the entire day uniquely us. We tossed the "cookie cutter" wedding planning book out the window and made sure every detail was something that represented us, our love for each other, and our love for our family and friends.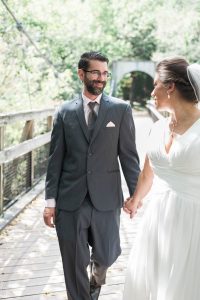 2. Where did you get married?
Hudson, Wisconsin. It was an outdoor wedding at our friend's house. They live on a few acres surrounded by woods, so there were plenty of beautiful spaces to hold all the events of the day. We had an area for the ceremony, a place for the large reception tent, and even a spot in the woods for camping!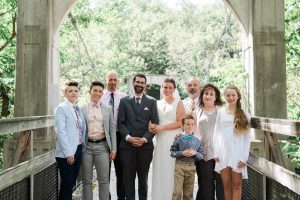 3. Why was using WeddingMix appealing for your big day?
Since our wedding was all about celebrating love with family and friends, we thought the best way to capture the day was through the eyes of family and friends! The main videographer was our friend's son, Derrick. He did an awesome job! He knew precisely what moments were most important for us to remember.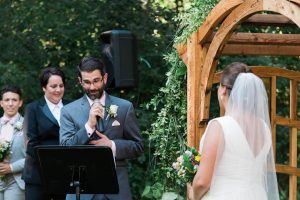 4. What were the most important moments that WeddingMix was able to capture on your special day?
An important moment that was captured on WeddingMix was our unique wedding ceremony. It included a German accordionist, hype women throwing confetti, beautiful speeches, and a German log-sawing tradition called Baumstamm Sägen.
The hand saw broke after a couple minutes so we ended up using a chainsaw! Another big moment that was captured was the surprise performance I did with the band and my sister! I sang "To Make You Feel My Love" to my parents, and "Shameless" to my new husband.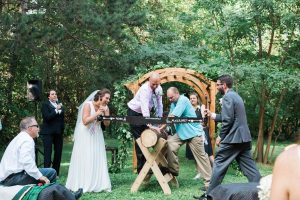 5. What is your top wedding budget tip(s)?
I have a few major budget tips!
1) DIY DIY DIY! You, your family, and your friends have many different skills and will probably be more than happy to help making various things for the big day. For example, I ordered flowers in bulk and my mom, sisters, and a couple of friends made all of the table flower arrangements and bouquets.
My dad is a woodworker and made the wedding arch and hope chest (which was also used as a guestbook and card box). I had friends save jars for a few months, and, after I bought plain candles in bulk, we got together and made all the candle arrangements.
2) Start planning early, especially for the more expensive purchases. The earlier you plan, the better your chances are of finding vendors who don't have anything booked on your big day yet. I was able to get multiple quotes from multiple vendors and ended up getting the best prices.
3) Spend your budget according to what is really important to you and your significant other. Are you buying something because it's meaningful or because you're trying to impress your guests?
4) It's ok to be super frugal on some things! I bought a dress online and had it tailored. It fit like a dream and I only spent $200! We also saved money by buying flowers in bulk, getting eco-friendly disposable plates/napkins/utensils/cups instead of renting fine china, we had a self-serve open bar instead of hiring bars and bartenders, we skipped the fancy outdoor ceremony seating and instead bought straw bales and told guests to bring blankets. All the savings added up quickly and we got to put that towards the purchases that really mattered to us – music, food, and booze! 🙂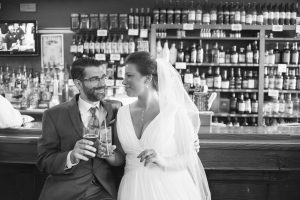 Vendor Shoutout!
Tent- Apres Event Decor and Tent Rental
Tables and Chairs- Hejny Rental
Band- The Riverside Hitmen
Photographer- Mariah Delich Photography
Makeup- Tangled Salon and Spa
Catering- Winzer Stube German Restaurant
Keg Trailer- Devine Liquors
Strolling German Accordionist- Bill Koncar
[80600]