A destination wedding that reflected Casey and Cory's love of the outdoors, food and each other. Be sure to watch their stunning Red River Gorge wedding video in the middle of nature! This fun WeddingMix video was filmed by the bride and groom's wedding party. The guests had a blast and and captured it all using their own cameras along with the WeddingMix app and rental cameras – check it out!
"the guests knew about this app a few days prior to the wedding, they started to think about what to capture before we got there and we ended up with a lot of funny videos of people "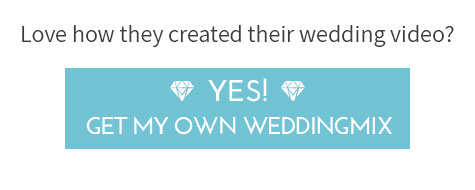 Like their look? Here is how you can do it!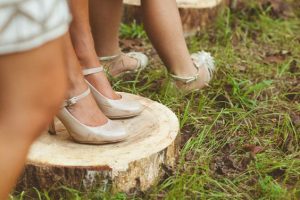 Outdoor Wedding Inspiration Sure to Take Your Breath Away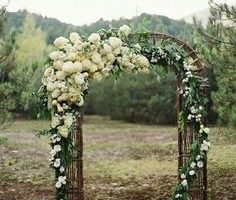 Weekly Wedding Inspiration: 15 Fresh Outdoor Wedding Ideas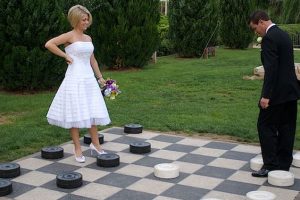 Don't Be a Bore; 11 Fab Wedding Entertaining Ideas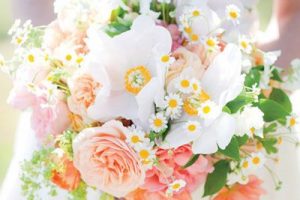 Best Budget Wedding Advice From Real Brides
Real advice from the Bride & Groom!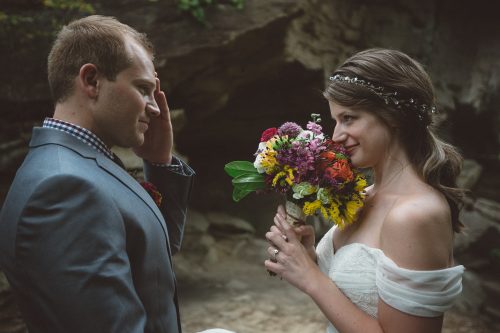 1. What would you say you are most proud of when it came to your wedding day?
I'm most proud of how we successfully planned well enough so that almost nothing had to be done in the days leading up to or on the day of our wedding.
We did several things specifically to make our wedding weekend as calm and stress-free as possible, such as deciding to do a first look and be together for a half hour before we were married, or having a 6 PM ceremony so that we had all day to relax and hang out with our families, and I am so happy we did it that way.
We were both so calm and were ready to focus on each other, rather than details that don't matter. In fact, a lot of little things went wrong, but we were so relaxed and excited that it made no difference in how we felt that day.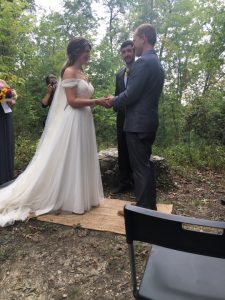 2. Where did the wedding take place?
We got married in Red River Gorge in Slade, KY.
We live in Cincinnati, but we both grew up in separate small towns in Ohio and so it was a sort of destination wedding. We chose it because we've enjoyed going there to hike and stay in cabins so we wanted our families and closest friends to come experience it with us.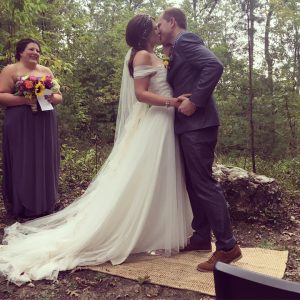 3. How did WeddingMix fit your special day?
I was mainly focused on getting good photographs and it seems like having a great photographer AND a great videographer is out of budget for most people.
So, my brother-in-law was kind enough to catch our ceremony on our own DSLR camera and then it sounded fun to have our guests capture some videos of things we would not have otherwise gotten to see.
From speaking with other married couples, it seemed that no one watched their wedding video as much as they thought they would, so I figured a short highlight clip would suffice and we would probably watch something short but comprehensive even more.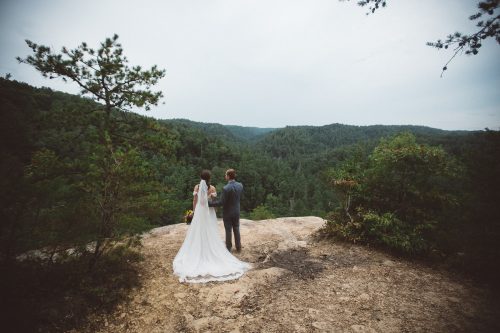 4. Can you tell us the moments you never want to forget?
Walking down the aisle and our whole ceremony was pretty special – I forgot anyone else was there because I was so focused on Cory.
I also loved our first dance because it was to a song that maybe isn't a classic love song, but it's sort of a love song to life and small, beautiful, fleeting moments. Our whole reception was fun and memorable because it was a small party of about 35 people and so we were able to sing a song to each other and to our guests and then danced the night away.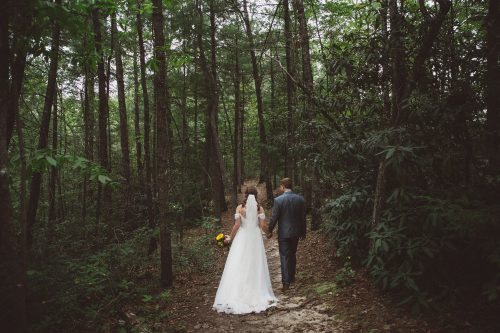 5. How did WeddingMix help capture those moments?
Photos may be beautiful and great to frame later, but to really walk down memory lane, the videos transport you back to the moment.
Since the guests knew about this app a few days prior to the wedding, they started to think about what to capture before we got there and we ended up with a lot of funny videos of people traveling to the gorge, hanging out the night before, and waiting for our ceremony to start, instead of just the standard first dance videos that guests usually record anyway.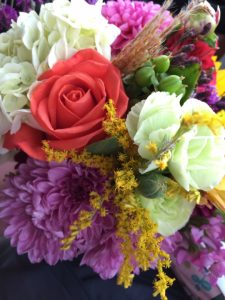 6. Do you have a top tip for budgeting a wedding?
Well, we went over budget from what we originally tried to stay within, but I realized that my main goal was to not go into debt or take out a loan to get married, which we still succeeded in doing.
I would say the trick is to decide on your "must-haves" early on – for us it was good photography and good food – and then everything else is a bonus after that.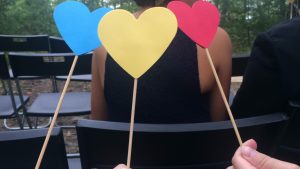 Vendors:
The main vendor that did everything from photography (the best part), venue, cake, music, flowers, officiating, and more was My Tiny Wedding. They started out photographing and officiating elopements and have expanded to full service for weddings up to 40 guests. They are really extremely awesome!
We also had Dupree Catering out of Lexington, KY and the food was AMAZING and the service was perfect. They even lit our candles for us and made sure we didn't miss out on our own hors d'oeuvres.