Take a look at all the things that made this wedding a day that this adorable couple and their guests will never forget. This gorgeous St.Paul wedding video will give you tips and tricks on how to make your special day as memorable as theirs! Congratulations to the newlyweds on a truly beautiful wedding day!
This fun WeddingMix video was filmed by this lovely pair's wedding party. The guests had a blast and and captured it all using their own cameras along with the WeddingMix app and rental cameras.
"WeddingMix was truly one of the best investments we made on our big day."
Like their look? Here is how you can do it!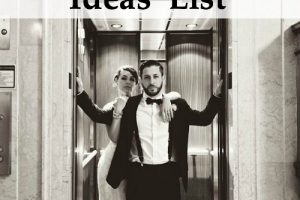 The Ultimate Wedding Venue Ideas Pro & Con List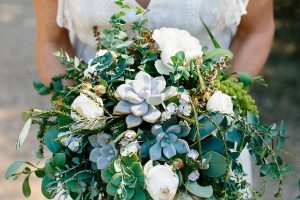 9 Flowers Perfect for a Summer Wedding Bouquet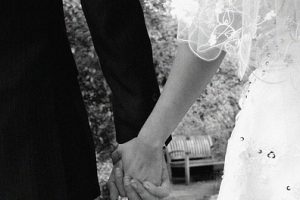 How to find the Perfect Wedding Officiant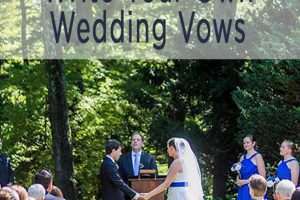 5 Tips from a Pro to Write Your Own Wedding Vows

Real advice from the Bride & Groom!
1. What part of your 
wedding

 planning are you most proud of?

I am most proud that we put our relationship first in our wedding planning decisions. Sean and I had work, school, moving, new jobs, and wedding planning rolled into a two year engagement. We knew that weddings can get stressful and both of us did not have the time to plan every detail of our day, so we decided to go with an all-inclusive venue for our event, called Profile Event Center. We also decided to coordinate transportation with Total Luxury Limousine and I decided to have my hair and makeup artist come to the getting ready site. We also made most of our wedding decisions within six months of our engagement. This really helped us stay focused with our vision and budget. When the big day came, the decisions we made early on in our engagement allowed us to fully enjoy our day! It was truly amazing!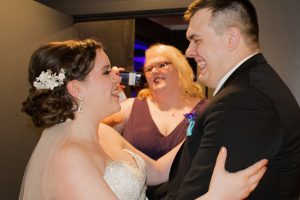 2. Where did you get married?
 We were married in St. Paul, Minnesota at Como Zoo's Marjorie McNeely Conservatory in the Sunken Garden. Early on in our relationship, Sean and I frequented visited the Zoo. He enjoyed the Polar Bear and I loved the Giraffes. We both loved strolling through the Japanese and Sunken Gardens on a warm summer afternoon. Because the Zoo & Conservatory were so dear to our hearts, it was the only ceremony venue we considered. On the day of our wedding, thunderstorms and rain made the twin cities a day for the ducks! Thankfully, we still had a beautiful garden wedding in the conservatory! The flowers were stunning and fragrantly sweet. I will never forget intoxicating smell of the lilies as I walked down the aisle.
3. Why was using 
WeddingMix

 appealing for your big day?

4. What were the most important moments that W
eddingMix

 was able to capture on your special day?
6. What is your top 
wedding

 budget tip(s)?

INVEST IN

WEDDINGMIX. 

 Select and plan things early to ensure you will stay on track with your vision and your budget. If you know your details early enough, you can wait for deals on attire, stationary, invitations, and more! Also, be nice to vendors and express your appreciation. That's how I saved over $5,000 on our wedding and got some great perks.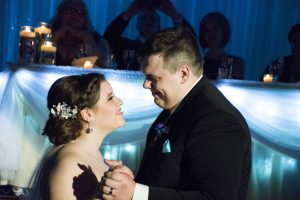 Vendors
Photographer: Beth Hillson Photography
[59594]