Molly and Cameron's fun wedding in Watch Hill, Rhode Island was absolutely perfect. Take a look at the stunning detail on the brides wedding dress. Congratulations to the lovely couple on their special day!
Their special day was overflowing with love and sweet moments. Plus, the guests had fun filming this wedding and capturing it all using the WeddingMix app and cameras.
"This seemed like a good compromise – family and friends who were there, taking pictures and videos already, were able to capture all of our special moments."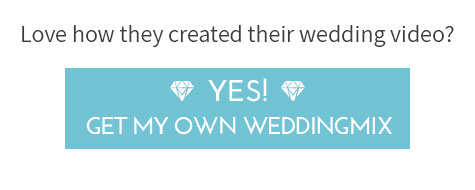 Like their style? Here's how you can do it:
11 Stunning Lace Wedding Dresses AND Where to Find Them
13 Amazing Color Engagement Rings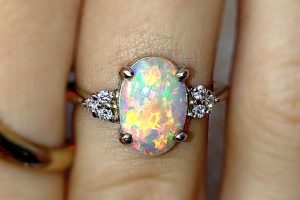 10 Stunning Ways to Light your Wedding with Candles.
9 Flowers Perfect for a Summer Wedding Bouquet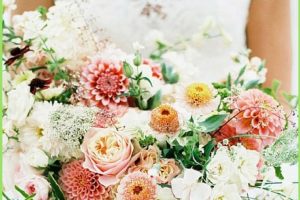 Real advice from the Bride & Groom!

1. What part of your wedding planning are you most proud of?
We had a short engagement – engaged in November of 2015 and married on June 4, 2016 – so I would say we are proud of how quickly we pulled everything together, while still managing to enjoy those six months! However, when we think about wedding planning, we are definitely much more grateful than proud of anything. We had so many incredible people help us pull it all together, and it's really because of them that it turned out to be the most beautiful and perfect weekend that it did. We wanted a pretty simple and classic wedding, so we chose wonderful vendors and let them do their thing. We can't take too much of the credit!
The biggest thank you, by far, goes to our parents. They were all so supportive and helpful across those six months that it made everything that much easier. We really couldn't have done it without them. Molly's parents, who live in Watch Hill, went to countless meetings, trials, and venue visits when we couldn't make it into town. There would be no wedding without them. Although they also got to do the wine tasting when we weren't there, so don't feel too bad for them! At the end of the day, the thing that was most important to us was that we have a fun, relaxing weekend where everyone had a great time, so thank you to all of our family and friends who came and did just that!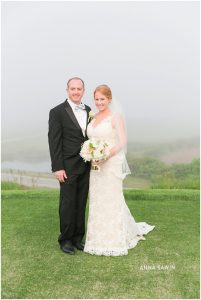 2. Where did you get married?
We were married in Watch Hill, RI, where Molly spent the summers growing up. It is still a relatively quiet and quaint beach town that has been at the center of Molly's family gatherings for more than three generations. Some of her earliest memories are of spending time with her great-grandparents at their house in Watch Hill, so it's a very special place.
Our ceremony was at the Watch Hill Chapel, a simple and beautiful chapel overlooking downtown Watch Hill, and the reception was at The Misquamicut Golf Club. Both places have beautiful views of the ocean, so while the wedding was romantic and elegant, there was definitely a beach-y feel as well, which we loved.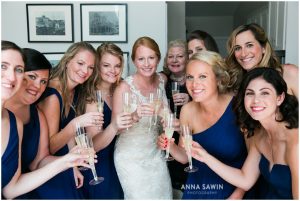 3. Why was using WeddingMix appealing for your big day?
We debated having professional videographer film the wedding. We liked the idea of having video of the day's events, but were hesitant to have more people (i.e. videographers) "in our face" while we got ready and got married, etc. We wanted it to feel natural and relaxed, and both of us get a little nervous in front of the camera. This seemed like a good compromise – family and friends who were there, taking pictures and videos already, were able to capture all of our special moments.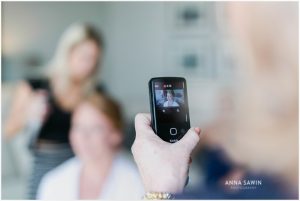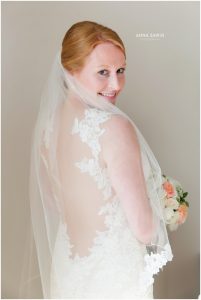 4. What special moments from your wedding do you want to remember forever?
The whole day! The ceremony stands out as the part of the day we hope to remember most – partly because it went by in such a blur we hardly remember it! And also because so much planning and thought went into it, it will be really special to relive it through video and notice all of the details, and remember all of the special people that were part of it.
The time that we spent apart that day before seeing each other was also really special because there was so much anticipation! It was so fun and exciting to be surrounded by all our closest friends, siblings, and parents, and have that time together to get excited and also try to stay relaxed…
The speeches and the Hava Nagila are probably our favorite memories from the reception.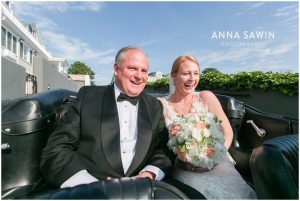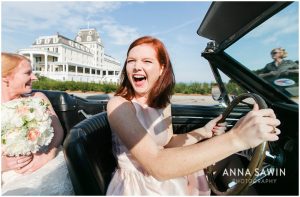 5. How did WeddingMix help capture those moments?
Again, it helped us put all of the memories our family and friends were capturing already together. It was also fun having the video cameras, it was a fun way to get people thinking about what a special day it was, in a personal way.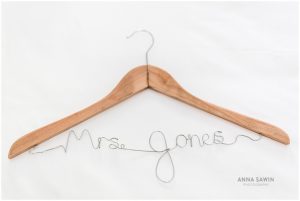 6. Vendors
I really can't say enough about every vendor we worked with. The band brought the house down, and the flowers were the most gorgeous I've ever seen at a wedding (thought I might be a little bit biased). Our photographer was so wonderful to work with and have around us that day, and the pictures are incredible!
Big City Wedding Band 
Blue Butterfly Florist 
Anna Sawin Photography