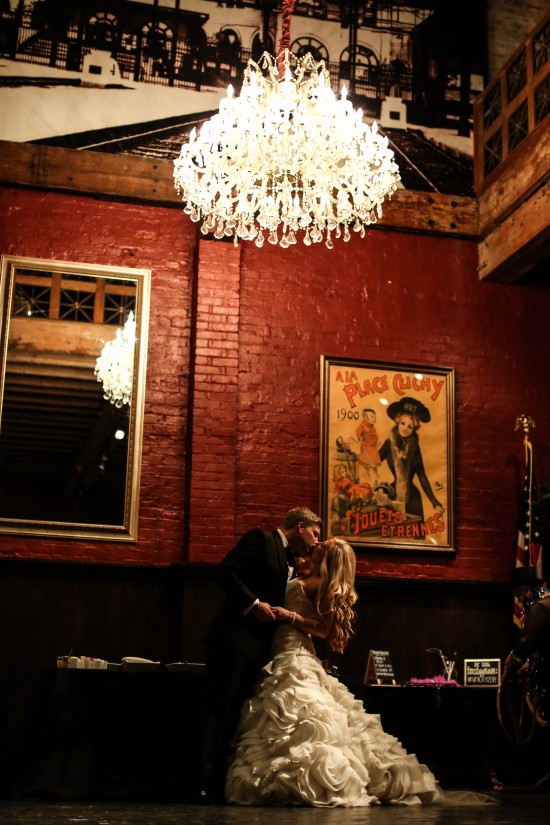 Here at WeddingMix we always get an arrange of unique couples. This weeks real wedding comes from our beautiful bride Blakeley and her unique twist of a Savannah Georgia wedding. This bride sure did think of everything from the detailed table cards to her own signature cocktail!
Tell us what part of your wedding planning you are most proud of. 
Blakeley: 
All of it! If I had to pick one thing that I'm most proud of, it would be all of our personal touches coming together on the big day. My friends and I had many craft nights creating all of the décor, centerpieces and small touches, and it was such a treat seeing how beautiful everything turned out.
We also really wanted the day to be as personalized as possible so that it didn't feel like just any wedding. All of our tables had a fact that corresponded with its number (ex. "Table 7: Days Blakeley took off work for wedding planning," and "Table 21: The day in December Jimmy proposed!"), we had Wedding Day Facts fortune tellers at each place setting that were filled with fun facts about us and the wedding, and our programs had personal information about each member of our wedding party (like the year we met them.)
Oh gosh – and I can't forget about the date! Before we were even engaged, we were watching Sunday Morning and they did a quick story about how 12-13-14 would be the last sequential date for almost 100 years, and Jimmy mentioned how cool it would be to get married on a date like that. Well, about a month later he popped the question, we decided on that date, and every single vendor we wanted to work with happened to still have that date available. A local news station even did a news story on us and our last-of-the-century date, which ran the day before our wedding. It was meant to be!
Where did you get married?
We got married in Savannah, Georgia, which is where I'm from. Jimmy is from Chicago and we live in Jacksonville, Florida now, so we had a few options to choose from. We decided on a semi-destination wedding in Savannah because it's a great place for visitors, beautiful at Christmastime, and we figured our friends and family from the north wouldn't mind escaping the freezing cold for a few days!
Our ceremony took place in Telfair Square, one of the beautiful grassy squares in historic downtown. Our reception took place at Savannah Station, which was originally constructed in 1902 as a stable for horses. It had just the right amount of 1920's flair, southern design and modern décor, and fit perfectly with the theme and feel of our black and gold black-tie wedding.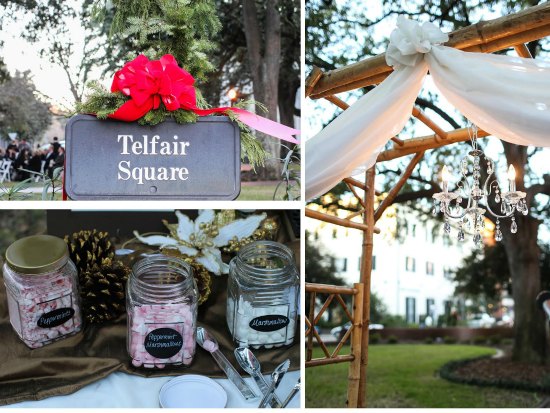 Tell us why using the WeddingMix app was appealing for your big day?
It kind of worked out perfectly, much like everything else from our wedding. The wedding videographer in Savannah we had secured notified us three weeks out that he had to move and would no longer be able to shoot our wedding. Talk about a heart attack! That next week I discovered WeddingMix and it was a blessing in disguise. We did end up hiring another videographer, but thought it would be neat to have a professional's point of view, as well of that of our guests.
We encouraged everyone before and at the wedding to take photos and videos and upload them to Instagram or the app, and everyone seemed to really love being able to help capture those moments for us. Besides, we are both social media junkies and work in the industry, so it made perfect sense for us to have a social aspect to our wedding!
What special moments from your wedding do you want to remember forever?
All of it! We both really enjoyed the planning process, and the entire wedding weekend was more than either of us could have ever imagined. He is a city boy from Chicago and I am a small-town girl from Georgia, so we really wanted to play up both sides of our lifestyles. Our menu was called the Southern Experience and my signature cocktail was a sweet tea vodka drink called the Sweet Georgia Peach, and we had a late-night Chicago dog bar (his favorite!). People from 18 states attended our wedding, which is pretty amazing and unforgettable. Our wedding wouldn't have been nearly the same without all of our amazing friends and family there.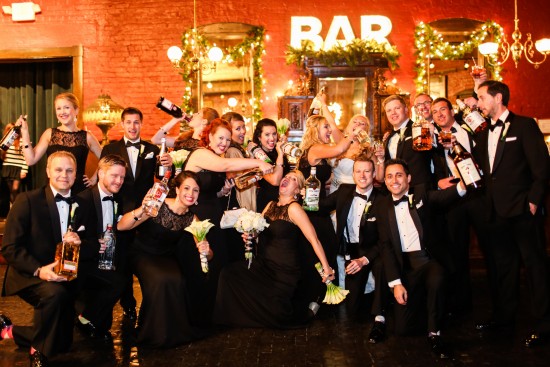 And the one moment I know we will NEVER forget: the ceremony disaster. A few days before the wedding, Jimmy said he hoped something went wrong so we would always remember it. Well, he got his wish! Instead of doing a traditional unity ceremony like pouring sand or lighting a candle, we came up with the idea of unity moonshine. The idea was to pour a jar of homemade peach moonshine and a jar of apple pie moonshine (made with Wisconsin apples, where we vacation with his family every year) into one jar; the blending of the moonshine representing the blending of two lives into one.
As we were pouring the moonshine during the ceremony, we noticed the table wobbling slightly. Right after we screwed the lid on and started walking back to the arbor, the table tipped, the three mason jars shattered on the sidewalk, and peaches and apples flew everywhere. Our guests gasped, all eight of my bridesmaids ran to save my dress's train, and everyone waited in silence for our reactions. Instead of freaking out, I just laughed … and laughed and everyone else joined in. Sure it was a disaster and not planned, but it was hilarious and definitely memorable.
How did WeddingMix help capture those moments?
With WeddingMix, we were able to cerate a list of moments we wanted our guests to capture, such as the first kiss, being announced as husband and wife, garter toss, etc. In addition to our requested moments, our guests did such a great job capturing our entire day with photos and videos. They saw things from a completely different perspective than our photographer and , and it's been so much fun getting to look through everything and relive the best day ever. However, we didn't know the moonshine disaster was going to happen, so no one was quite ready for that one!
Anything else you'd like to share on your post? 🙂
– Jimmy and I have attended 15 weddings together thus far, so we had many ideas about what we wanted and didn't want for our own wedding. Keeping our wedding as personal as possible was probably our biggest goal, and working with vendors that we had existing relationships with was one way we did that. Since I trusted them all, I didn't have to give them much direction and they were able to do what they do best, resulting in nothing but amazingness (I don't know if that's a real word, but it works).
– The entire weekend was full of love, energy and happiness, and I hope everyone gets to experience the feelings we did on their wedding day.
– My biggest piece of advice to brides: have fun! Don't go into your day with unrealistic expectations, try not to plan every thing to a tee, and expect things to go wrong. Don't worry about every detail (which was hard for me at first) and just let things happen as they do. If you can do that, and focus only on having the best day ever with the love of your life, it's sure to be the most perfect day ever.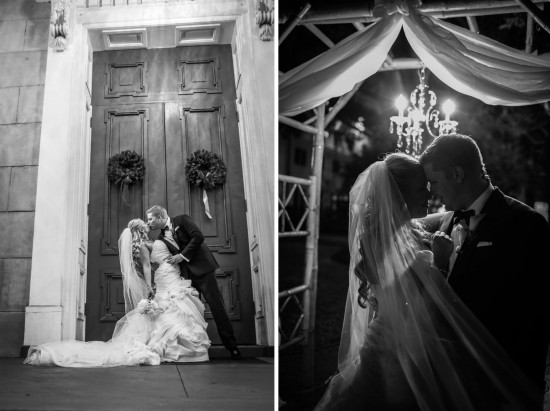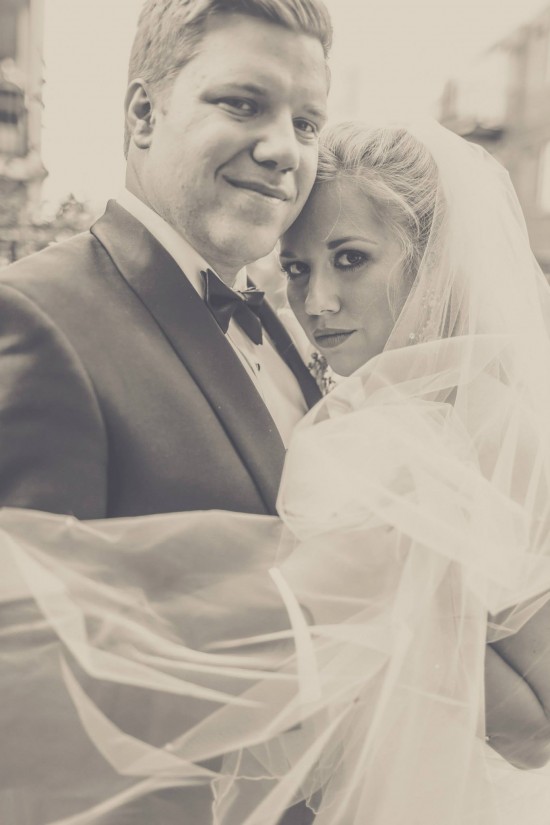 Blakeley and Jimmy's Savannah wedding blew us away with their personal details and special touches that reflected their love and integrated their two life styles. We love seeing how WeddingMix helps capture all the precious moments.