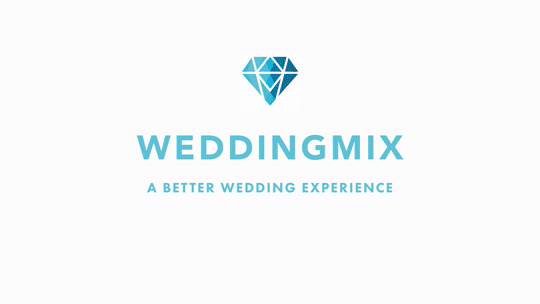 Lens
$99

App + Upload + Hashtag

The easiest way to capture and share every guest photo and video. Our app and web upload link are free for everyone to use! Why this package?

 

icon-cloud-upload

  Unlim storage for 12-mth post wedding
 

icon-picture-o

  Easy sharing, no-login private gallery
 

icon-refresh

 Auto Instagram hashtag feed
 

icon-film

  Add a 2-3-min highlight video (+$100)
 

icon-video-camera

  Add a Photo/Video Booth (+$150)

Snap Happy
$299

App + Your Cams

So easy – just tell people to use our app plus their cameras, GoPros and phones to share 2-min videos and photos. Why this package?

 

icon-cloud-upload

  Unlim storage for 12-mth post wedding
 

icon-picture-o

  Easy sharing, no-login private gallery
  Crystal clear audio
 

icon-save

 Send in 32GB of files
  Pick favorite moments for feature video
 

icon-video-camera

  Add a Photo/Video Booth (+$150)

Panorama
$499

App + Rental Cams

Turn the fun up a notch and get total coverage with our small, simple to use video cameras plus a selfie stick! Why this package?

  Unlim storage for 12-mth post wedding
   Easy sharing, no-login private gallery
  GoPro or Pro-level cameras
  Crystal clear audio
  Pick favorite moments for feature video
 

icon-video-camera

  Add a Photo/Video Booth (+$150)
Lens
$99

App + Upload + Hashtag

The easiest way to capture and share every guest photo and video. Our app and web upload link are free for everyone to use! Why this package?

 

icon-cloud-upload

  Unlim storage for 12-mth post wedding
 

icon-picture-o

  Easy sharing, no-login private gallery
 

icon-refresh

 Auto Instagram hashtag feed
 

icon-film

  Add a 2-3-min highlight video (+$100)
 

icon-video-camera

  Add a Photo/Video Booth (+$150)
Snap Happy
$299

App + Your Cams

So easy – just tell people to use our app plus their cameras, GoPros and phones to share 2-min videos and photos. Why this package?

 

icon-cloud-upload

  Unlim storage for 12-mth post wedding
 

icon-picture-o

  Easy sharing, no-login private gallery
  Crystal clear audio
 

icon-save

 Send in 32GB of files
  Pick favorite moments for feature video
 

icon-video-camera

  Add a Photo/Video Booth (+$150)
Panorama
$499

App + Rental Cams

Turn the fun up a notch and get total coverage with our small, simple to use video cameras plus a selfie stick! Why this package?

  Unlim storage for 12-mth post wedding
   Easy sharing, no-login private gallery
  GoPro or Pro-level cameras
  Crystal clear audio
  Pick favorite moments for feature video
 

icon-video-camera

  Add a Photo/Video Booth (+$150)
The purpose of WeddingMix is to make it easy for you and (guests) to capture all of the photos and videos taken during your entire wedding journey (proposal thru honeymoon) and enjoy them forever. We do that through our app (no filters, ads, junk), web upload link, rental cameras and microphone, and Instagram hashtag. It's all stored on a beautiful gallery for sharing, without the need to login in or download any other software. The real magic is us taking those moments and creating an amazing video. We recently added the photo booth for those wanting to add some fun to their big day!
Help Me Pick My Package
1 quiz. 2 min. 4 questions. Find the perfect package for you.

Still Can't Decide?
Call us at (708) 792-3850 or click the    to the right and see if  we're on chat