Our Editing Styles & Samples
This is where all the photos and videos that were captured during your wedding come to life. You choose an editing style and we create your unique wedding video based on that style.
Click the samples to see the transitions, backgrounds, titles, fonts, captions and music for that style. Also, check out more videos on our WeddingMix Blog and see how other couples created their own wedding memories.
Simplicity
Music: Light Pop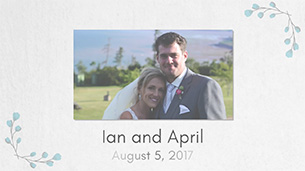 I am REALLY glad we opted for a video, professional or not. I watch my video all the time! Ashley
Rustic
Music: Folk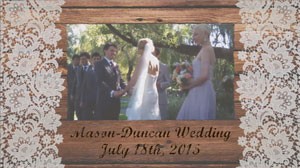 We wanted to capture the wedding from the perspective of our funny, creative guests. Only our own guests could let us see what it was like to be in their shoes. Laurie
Indie
Music: Indie Rock / Alternative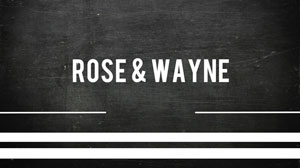 WeddingMix was such a great option because it was super affordable. The final video was amazing and I loved how it turned out looking candid rather than polished like a fake music video. Rose & Wayne
Deco
Music: Big Band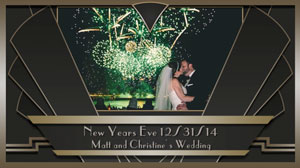 We loved that we were able to capture a lot of different moments all at the same time. And not just with the cameras provided, with cell phones, so everyone could capture the moments they thought were special. Christine & Matt
Cinematic
Music: Pop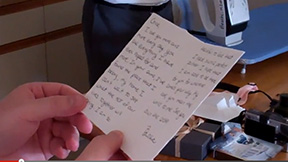 I really love the interviews with our guests. Sometimes I wish we can go back and experience it again. WeddingMix is by far the best way we can do it. Barb
Offbeat
Music: Hard Rock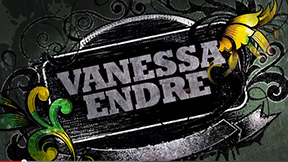 My husband and I were cracking up at the funny moments we missed. It turned out to be a great way to remember our wedding day. Vanessa
Destination
Music: World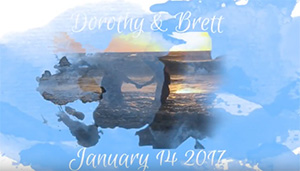 It was amazing! I can't believe we almost didn't order WeddingMix. It would have been the biggest regret if we didn't get it. Thank you! Dorothy
Southern
Music: Country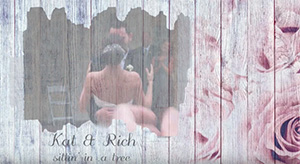 So funny. Thank you again so much for everything! Kat
Instagram
Music: Contemporary Pop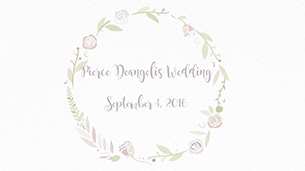 It had a real nostalgic feeling that reminded us of the family videos from our childhood and because we were becoming a family that day it felt fitting. Amanda
Bling
Music: Urban / Electronica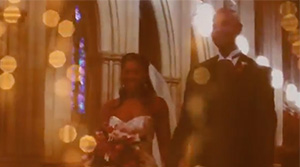 Awww this brings us back to the actual day! Thanks WeddingMix and our crew who helped make it extra special. Mai
Traditional
Music: Classic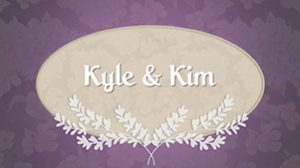 We both were emotional, and it was so special to have that moment with the first man I loved. However, it is also great to remember the fun parts; like shoving the cake in each other's faces, and seeing how much fun everyone had on the dance floor. Kim & Kyle
South Asia
Music: South Asia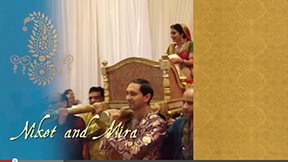 One of the best decisions we made was to choose WeddingMix. We ended up having so many great clips, being able to share them with family and friends is priceless! Trisha
Vintage
Music: Jazz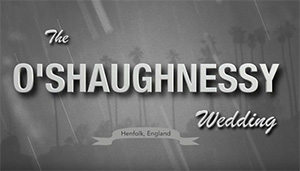 WeddingMix was an amazing way to involve our friends and family from both America and England! We love showing our video to our baby daughter. Shireen
Simplicity

Music: Light Pop

I am REALLY glad we opted for a video, professional or not. I watch my video all the time! Ashley

Rustic

Music: Folk

We wanted to capture the wedding from the perspective of our funny, creative guests. Only our own guests could let us see what it was like to be in their shoes. Laurie

Indie

Music: Indie Rock / Alternative

WeddingMix was such a great option because it was super affordable. The final video was amazing and I loved how it turned out looking candid rather than polished like a fake music video. Rose & Wayne

Deco

Music: Big Band

We loved that we were able to capture a lot of different moments all at the same time. And not just with the cameras provided, with cell phones, so everyone could capture the moments they thought were special. Christine & Matt

Cinematic

Music: Pop

I really love the interviews with our guests. Sometimes I wish we can go back and experience it again. WeddingMix is by far the best way we can do it. Barb

Offbeat

Music: Hard Rock

My husband and I were cracking up at the funny moments we missed. It turned out to be a great way to remember our wedding day. Vanessa

Destination

Music: World

It was amazing! I can't believe we almost didn't order WeddingMix. It would have been the biggest regret if we didn't get it. Thank you! Dorothy

Southern

Music: Country

So funny. Thank you again so much for everything! Kat

Instagram

Music: Contemporary Pop

It had a real nostalgic feeling that reminded us of the family videos from our childhood and because we were becoming a family that day it felt fitting. Amanda

Bling

Music: Urban / Electronica

Awww this brings us back to the actual day! Thanks WeddingMix and our crew who helped make it extra special. Mai

Traditional

Music: Classic

We both were emotional, and it was so special to have that moment with the first man I loved. However, it is also great to remember the fun parts; like shoving the cake in each other's faces, and seeing how much fun everyone had on the dance floor. Kim & Kyle

South Asia

Music: South Asia

One of the best decisions we made was to choose WeddingMix. We ended up having so many great clips, being able to share them with family and friends is priceless! Trisha

Vintage

Music: Jazz

WeddingMix was an amazing way to involve our friends and family from both America and England! We love showing our video to our baby daughter. Shireen