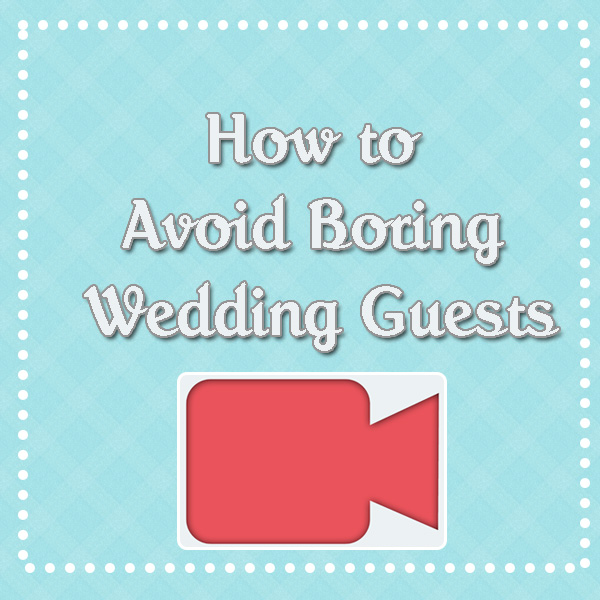 It's not so much that your guests are boring (well not most of them), but more that they leave boring wishes in your guestbook. Or, let's say you're taking video interviews, they just say "Congrats" or "Best wishes". BORING. Come on, they came all this way to celebrate the biggest day of your life, let's put some creativity into it.
I actually interviewed some reporters to help with today's post.
Talk to your guests before shoving the camera in their faces

Prep them a bit by telling them what the questions are
Liquor 'em up!
Now obviously, as the bride or groom, you might not be the one doing the filming on your wedding day, so make sure to share these tips with your designated cameramen (most outgoing friends).
First, no one likes to get a camera shoved in their face. It reminds people of some politician who just got caught. Talk to your guests first. Laugh with them. Party with them. Then, you can break out the camera.
Second, give them a few moments to think about their answers before turning the camera on. They'll let you know when they're ready. If you give them the questions ahead of time, they can really come up with a creative answer when your hubby asks his buddies "What's the best way she can deal with me on game day?"
Third, and this one is not from the reporters, give 'em a shot of Jack Daniels. Or Makers. Or tequila. Whatever they like best. The best answers tend to come out when the alcohol is flowing.
And don't forget to download our free guest interview questions.
Check out this video tutorial to learn how to interview your guests: