By now you've likely read those articles about hiring a wedding content creator to document your wedding. Both Brides and the Knot featured detailed tips and tricks to help you hire a vendor to get photos and videos in real time from your wedding. But buried in the text was the price tag – starting at $1795!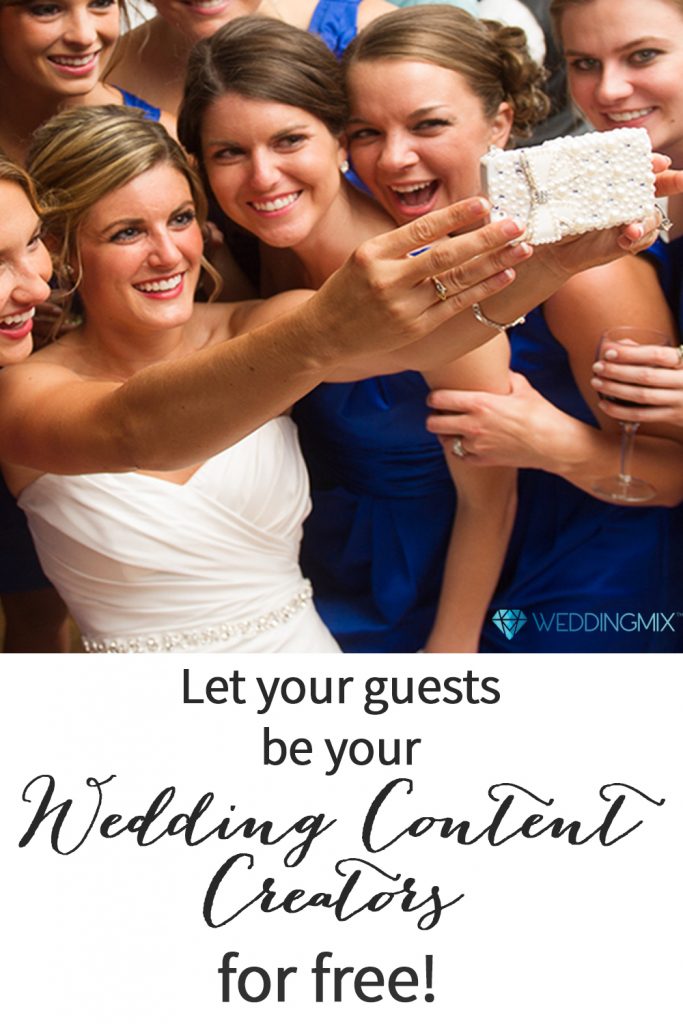 Why hire a stranger?
Why hire someone you don't know, when you have dozens of family and friends who are already filming you? Your best friends know your style, your best looks, and exactly what to say to get you to make the cutest meme-worthy expressions! They already know the best content to post on your tiktok and reels.
Save that money for elsewhere in the budget
Because really now, not everyone has an extra $1800 for a wedding content creator, but everyone does deserve it. With a WeddingMix, you can collect everyone's photos and videos, ready to be posted on social media in original resolution, for $99. Check out WeddingMix content creator packages.
Get every photo and video
With a WeddingMix, your friends can film with our app or use the upload link and everything goes right into your gallery. You can download every photo, every video, filmed by every guest, not just one $1800 person on one iPhone. 
You direct the action
With the WeddingMix app you can set a shot list for your friends to film. Want an interview with Grandma? Put it in the app. Want a clip of the flower girl dancing on your fiance's shoes? Just let your friends know. Get every BTS moment, as you're not limited to one person filming. You can get candid scenes of both of you getting ready – at two different locations, at the same time! More moments, more perspective, more fun.
Get a professionally edited wedding video
In addition to the clips and photos, get a professionally edited wedding video for just $100 more.
Get our free guide to direct your content