Whether you've decided to document your wedding adventures in your creative DIY wedding video or by hiring a videographer , the next step is to print these instructional (and adorable) wedding table cards template.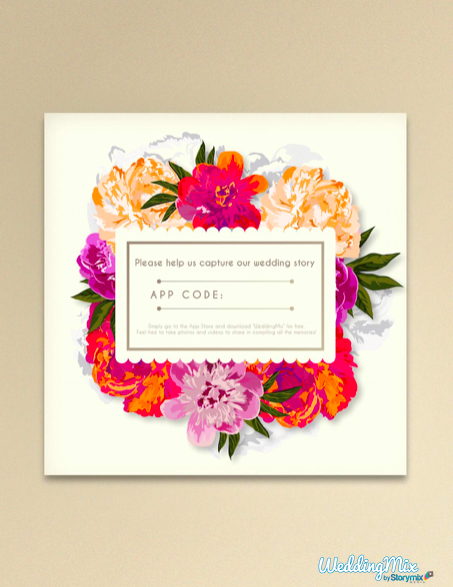 The best way to make sure you get an amazing wedding video is to get all the guests involved and make it easy for them to contribute to your final video. You should designate a few trusty guests to film longer moments with the HD cameras,  but it's so much more fun when everyone uploads footage with the free app!
Are you worried about those 200+ people you didn't get to guide through the process prior to the event? No worries, these wedding video table cards template will give an easy explanation on how to use the app and display your personal app code!
"Oh great, just another thing I have to do."
Deep breaths, we made it free for you! We're all for happy wife, happy life!
With these free custom table card templates, we've made it easy to tell your guests about your DIY wedding video!
Pick between our two NEW table card designs:
Click here to download our Chalkboard Table Card template [Word]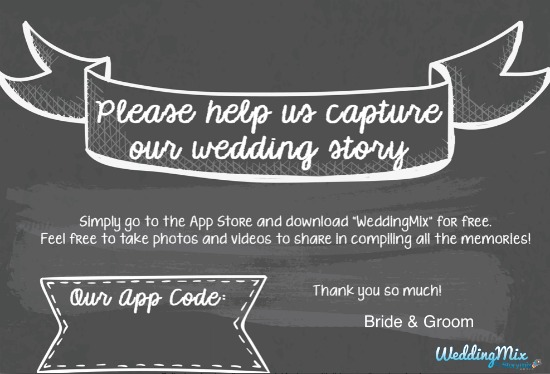 Click here to download our Bouquet Table Card template [Word]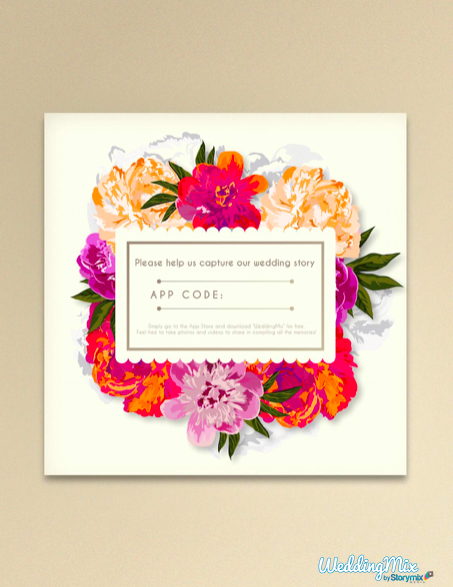 Simply click here to download a free template to personalize for own card! You can add your names and app code to this using the annotation tool in the application Preview.