Today's guest post is written by fabulous New York Event Planner, Nicole Chireau of Memoires D'Amour.
Bye Bye bland and ordinary; hello inventive and inspired! Toss conventional wedding standards out the window and embrace your creative side.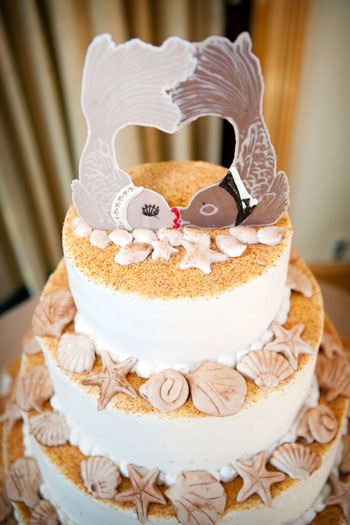 1) To add a personal touch, couples are venturing outside of the traditional ceremony at place of worship followed by a banquet room reception.
The beaches remains the most popular spot for summer brides, but also consider a mountainside, garden, yacht, museum, lighthouse, theme park or historic mansion. Anything goes – be original!
Tip:  In doing this there are things you may wish to consider. When comparing the cost of different locations, consider the rental fee, food, beverages, parking, setup charges, and the cost of rental equipment needed such as tables, chairs, canopies, and so forth. If you are planning as outdoor reception, be sure to have a backup site in case of rain
2) Forget inviting 400 of your closest friends. (Who needs the hassle?) Today's weddings are more personalized and intimate, with many guest lists topping out at 100 people. Trim your guest list, and treat your true friends and loved to something truly spectacular.
While trimming down the list ask yourself these questions:
Do you want to invite children? Make sure people know that children are not invited if this is a rule you want to have, and don't make any exceptions.
Do you want to invite coworkers? Be considerate of others; don't talk a lot about your wedding at work if you're not inviting them.
Will you allow single guest to bring dates? Unless a single person is in a long term relationship, you don't have to write "and Guest" on the invitation.
How long has it been since you last saw this person? Have you seen them in the last six months or frequently stay in touch and get invited to their events? If the answer is no, then you might consider not inviting them to your wedding
3) Bars: They're not just for drinks anymore. Take your guests on a culinary journey of the senses with strategically placed food stations. Dynamic bars with bite sized samples allow guests to mingle and savor a number of flavors. Unique locations like art museums and historic sites can be the perfect setting because they allow your guests to walk around and enjoy the location you have selected. So when you think catering – think tiny and scattered.
You will want to find a caterer that specializes in hors d'oeuvres and small plates. Since these are all that will be served, try to find a caterer that has some unique options to offer in addition to the typical basics. Another important aspect to consider is capable staff to serve your guests. As always ask for references from past brides that have had a cocktail wedding reception.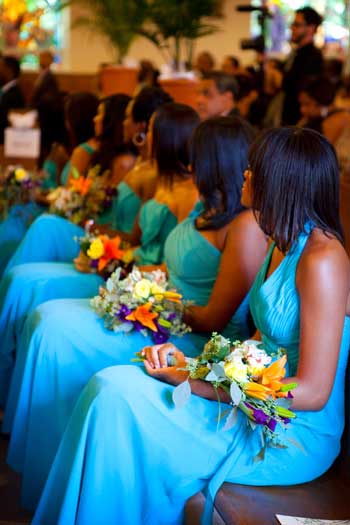 4) Gone are the days of adhering to light pastels and muted shades. Today's summer brides are opting for bold and interesting pairings of colors. Don't be afraid to mix purples and orange's, the post-millennium color palette is expanding. Especially hot this year – purple, in vogue in every shade.
Tip:  Something important to consider is the reception space or choose a space without décor or color. If you've chosen a country club with navy and maroon carpets, a color scheme of lime green and hot pink won't work. Go to a paint store or somewhere like Home Depot or Lowes and get a paint color swatch. They are free and it gives you a range of colors so that once you pick your main color it'll be easier to pick accent colors.
For your full Free report "
8
Secrets for Letting Your "Inner Designer" Plan Your Wedding, While Still Keeping the Details in Check
" please check out my website 
http://www.memoiresdamour.com/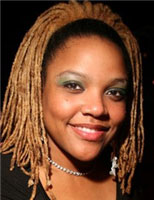 Nicole Chireau: Owner of Memoires D'Amour LLC
For the past 12 years Nicole Chireau's passion and specialty is working with New York brides from the start of their engagement until the completion on their wedding day. Nicole feels that each wedding must take on the personality and sentiments of the bridal couple. Nicole also believes that to be successful you must really listen, always treat people with respect, anticipate the bumps in the road, and make the process of planning a wedding for a bride and groom stress free and memorable.