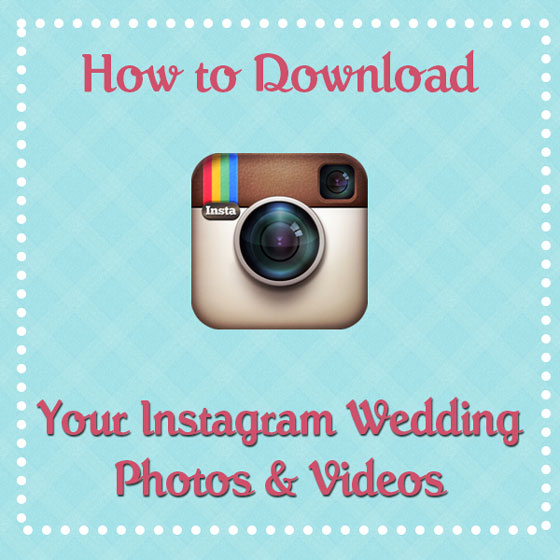 Have you been to a wedding lately where people aren't posting to Instagram??? But, once your friends post your wedding photos and videos there, you can't actually download them. You can only view them on Instagram itself.
Not anymore. We just added Instagram integration to our wedding gallery when you order an upload link with WeddingMix. Just make sure your guests use your WeddingMix app code as a hashtag in Instagram. All the photos and videos will magically appear in your HD online gallery. You'll even be able to use the video clips in your edited video! (Yes, they'll be square).
We'll check instagram for your WeddingMix hashtag starting 7 days before your wedding until 7 days after your wedding. Anything tagged (even in the comments) in that timeframe will show up in your project. Friends forgot to tag? No problem, just add it in the comments.
Our upload link allows your friends who don't film on smartphones to also contribute to your project. So, anyone with a regular camera, DSLR camera or who takes short clips with a camcorder can add their clips and photos. They simply upload via their computer's web browser. You'll be able to download all the clips and photos right from your status page.
Don't have an upload link yet? You can add the gallery when you complete your package. If you've already completed, send us an email and we can upgrade your package.