Don't be blindsided by hidden costs & fees at your wedding. Learn the top hidden wedding costs and how to avoid them!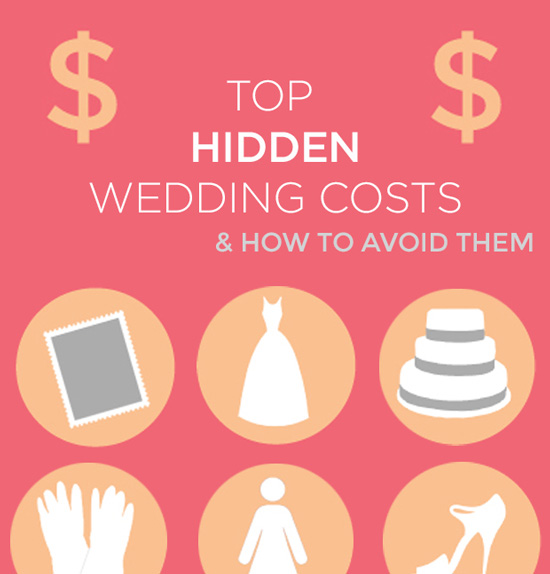 I love these super simple planning tips to avoid costs that totally blow your budget. Who knew that wedding videographers were so pricy??
Luckily, all couples can still get a super creative, affordable wedding video with the WeddingMix app and HD cameras.
For more hidden wedding costs, dig our awesome wedding budget infographic! And be sure to check out their great DIY wedding video ideas to save even more dough!
Click on the image below to see a larger view:

You're going to have to get crafty to avoid these top hidden wedding costs!
It's no secret that a huge amount of wedding stress is caused by worrying over your budget. Every bride wants to make her dream big day a reality – but is it possible to have a gorgeous, memorable day while staying financially afloat? YES!
The WeddingMix team interviewed some of our most budget-saavy real brides (featured in their crazy fun, affordable wedding videos), and asked them about their best budget tricks they used for their big day. Skim their 11 best real wedding budget tips here. 
If you've been thinking about getting video of your big, beautiful day – you can skip the pricey videographer and get an awesome DIY wedding video from your guests' perspective!