I'm always fascinated by the sheer amount of different cultural wedding trends from across the world! South Asian wedding parties decked out in fabrics of vivid red and gorgeous marigold, hispanic brides smiling as her guest's swirl her around during the "dollar dance", South Korean grooms traditional pre-wedding gift giving and their bride's intricate wedding day make-up — it's incredible how many diverse customs and norms have come out of the same celebration of love!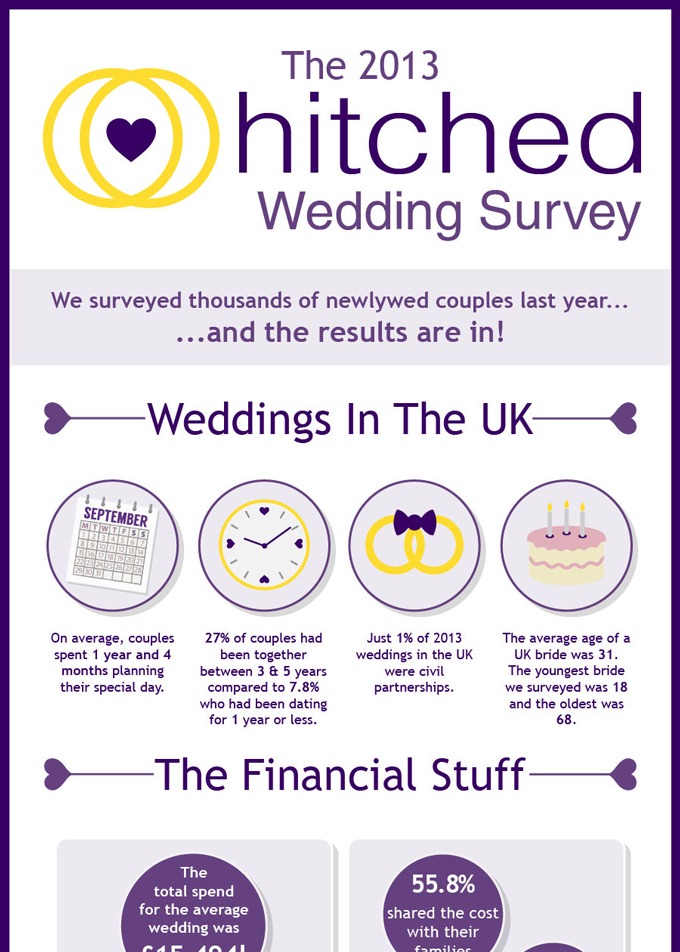 But what about our friends across the pond in the UK? Surely UK wedding details can't be so different from American weddings, right? You'd be surprised! The average UK wedding cost tallies in at about £15,494, which is $1,000 more than the average American wedding bill at ($25,500). Other surprising differences include: UK couple's preferred wedding colors, the average of the UK bride, the large amount of smart brides that chose to save on their wedding dress. And here I was thinking that all UK weddings were miniature versions of Kate and Will's big day!
Check out this great infographic about the 2013 average UK wedding cost and other trends shared with us by Adore Weddings to see how your own wedding stacks up against England, Scotland, Wales, and North Ireland!

Know someone having a UK wedding? Whether you're traveling across the Atlantic or a UK native, you're going to want an easy, affordable wedding video of the big day! Check out WeddingMix couple Sherry and Dan's "Royal Wedding" WeddingMix wedding video!