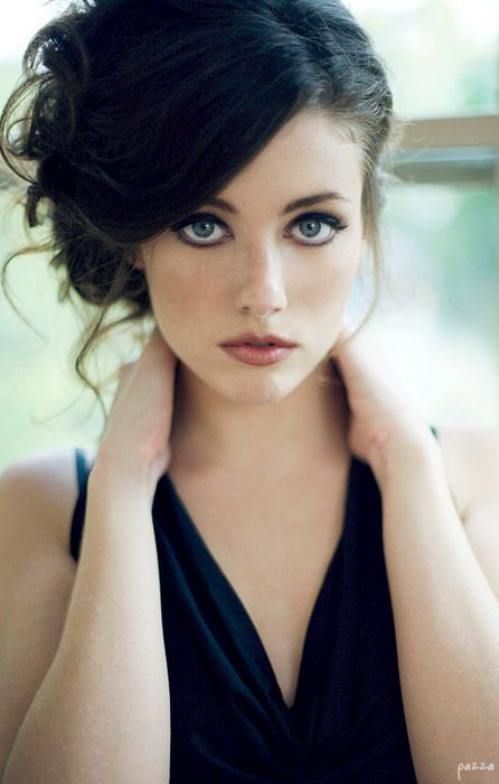 Want to play up your natural beauty for your wedding? Explore these makeup looks to get the perfect ideas for your big day!
Once upon a time (as in August of 2008), I naively agreed to do one of those free makeovers at the Macy's beauty counter. I didn't do it because I had any interest in makeup; I just had hardcore low-blood sugar after trailing around a muggy mall for 4 hours. The makeup chair was my chance to recover from my "legs feel like lead" fatigue.
The tan, almond-eyed makeup artist sat me down in the chair and took a good look at me — 15 years old, eyebrows like two dueling caterpillars, pale as alabaster, short darkish eyelashes that stuck up every which way. She sighed and said: "Lets put some color into those cheeks".
About 35 minutes later, she had put color into my cheeks. And my under-eyes. And my brows. And my eyelids. And my lips. And my neck. I glanced in the mirror and tried to contain my horror. My entire complexion had turned a weak carrot-orange, the skin below my eyes was caked with white cover-up, and my brows had graduated from caterpillars to sharpie marker status. After plastering on a smile that was as synthetic as my face, I rushed to the bathroom and spent another 30 minutes wiping sparkle-powder off of my face. I had orange crust on my palms for two days.
So you see, my love for natural wedding makeup ideas goes hand-in-hand with my traumatic coming of age story at the Macy's counter. Ever since then, I've been a full-fledged supporter of the natural-looking makeup look. The point of makeup should be to enhance one's natural beauty, not to turn you into a clown.
But what about really special events like your wedding day? You'll obviously want to look stunning, but you'll be glowing on your wedding day because of your make-up AND because of the happy occasion!
While make-up artists are pros at  flattering your complexion, all your guests' candid photos and videos are take are just as priceless!
Plus, those candid moments are seriously the BEST footage to include if you get a DIY wedding video through your guests' perspective.
Check out these fresh and natural wedding makeup ideas that will play up your natural beauty!
Wedding Makeup for Brown Eyes
Keep in mind – the best wedding eyeshadow colors for brown eyes is a light dusting of: dark sand, mocha, khaki, gray stone, tree bark, moss, and plum.
Wedding Makeup for Blue Eyes
Wedding Makeup for Green Eyes
Wedding Makeup for Brows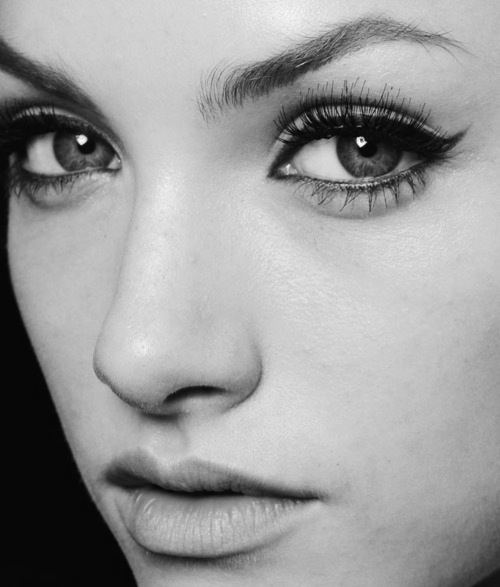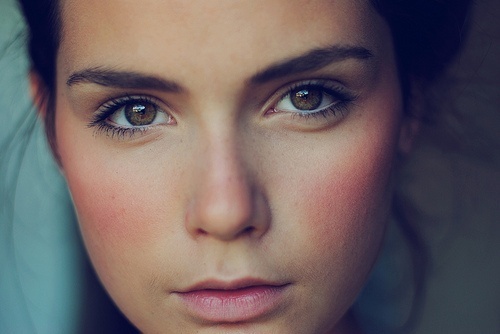 Natural-looking eyelashes for wedding days
Wedding Makeup for Lips
Wedding Makeup for Cheeks
Wedding makeup pro-tip: Whitening your teeth will make your blush look more naturally bright.
Gaah! Makes me remember how fun it is to get all made-up and ready with your girls before your big day 🙂 Not only do you all get beautiful together, it's your last girl hang-out sess to be goofy together.
For example, Jennifer and her leading ladies captured "getting ready" (make-up, bridesmaids robes, and… pumping iron) with the WeddingMix app and cameras. Check the shenanigans below!