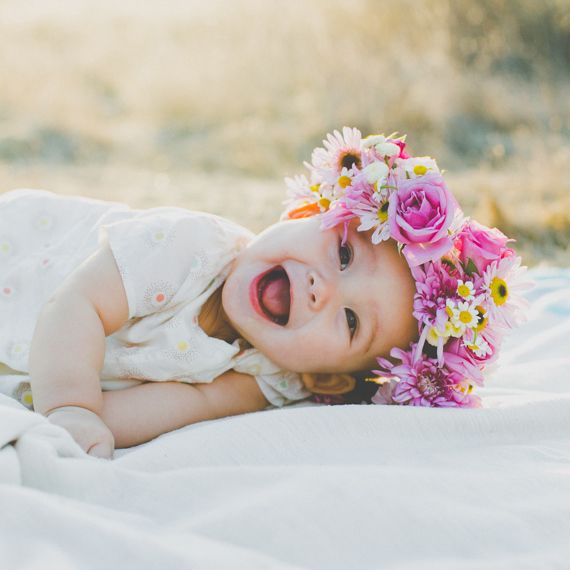 Many people choose to leave the little ones off the wedding guest list. The reasons are understandable; tantrums during the ceremony, aggravated parents not enjoying themselves, cake everywhere. It sounds intense, but it doesn't have to be. With a few simple considerations and preparations, everyone can enjoy the day and make the wedding kid-friendly. After all, weddings are about family and inclusion. Just think of how cute the pictures will be! Here are a few things to remember to make the day a success.
Hire a Babysitter
Depending on how many children are attending you may need more then one. Hiring a sitter is a simple, yet crucial step to ensure the parents on the guest list have a stress free day. Parents will be able to eat, get their groove on, and relax knowing their children are in reliable hands.
Consider Skipping the Ceremony
Not you silly, the kids! If your ceremony is going to be long or particularly formal, you may want to provide alternative activities for the little ones. If a hotel pool is available, this might be the perfect time for an excursion with the sitter. Many parks and venues will have playground equipment that will hold children's attention for the ceremony's duration. Children aren't going to remember missing the ceremony, but your other guests may very well remember a grumpy baby in the pew behind them.
Early Bird It
If you're set on having children at your wedding, you may want to consider a day-time affair. Guests will be more likely to bring the babies if the party doesn't run too late.
The Menu
Remember the little ones when planning the menu. You may want to include a couple of choices the kids are going to love, like spaghetti or chicken tenders. Remember also, that little bodies get cranky when they're hungry. Try to provide snacks if you have a long wait between the ceremony and the reception.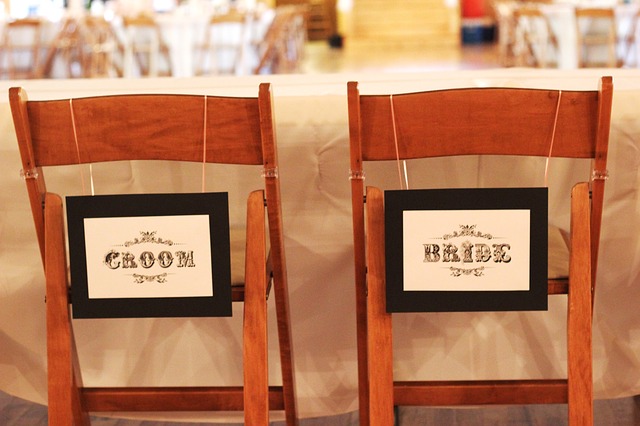 Kid Zone
If you're getting married at home or somewhere else where you have a lot of control over the venue, consider creating a special Kid Zone. This could be anything from playground equipment to a tent full of kid-friendly activities, like games, books or arts and crafts. This also gives the sitter a contained place to oversee and entertain. If your reception is at a hotel, consider setting aside a specific room for the kids in case anyone needs quiet time or a nap.
Kids Just Want to Have Fun!
Most kids will be super excited to attend your wedding. Yours may be the first one they've ever attended! Make sure to include them in the wedding fun. Find ways to make them a part of the festivities beyond the usual flower girl/ring bearer roles. Consider kid-friendly favors like personalized boxes of crayons. Add white paper tablecloths for scribbling, and even the adults will have a great time!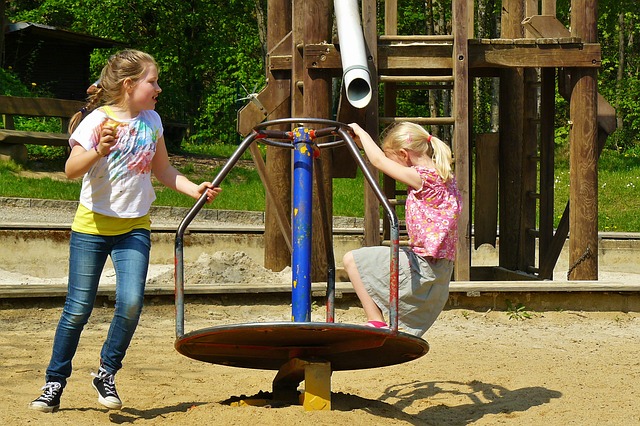 Having children at your wedding need not be intimidating. A little bit of planning will go a long way to make your wedding kid-friendly and fun for everyone!
This post comes from Sarah, a writer who has been testing out some of the cool new equipment on Kompan's website. If you're having an outdoor wedding venue, finding one near a playground could prove to be a worthwhile adjustment.