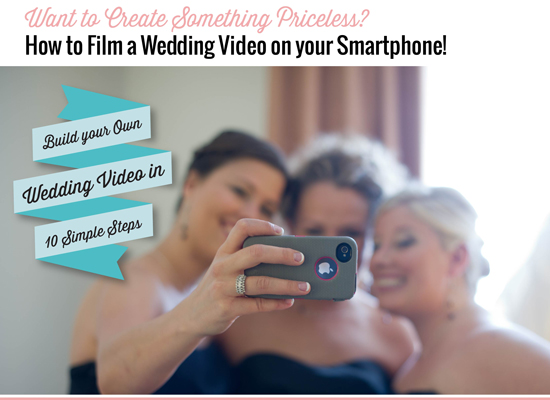 98% of brides regret not getting a wedding video. So, why miss out? Following these tips to film a wedding on your phone, you can absolutely get a wedding video without breaking the bank. Get your friends in on the action to film your wedding video on their smartphones. They're taking photos and videos anyway, might as make a priceless wedding video out of it! Using these 10 easy and quick tips below, you and your friends can learn how to film a wedding video and can help you create the most personal memento from your big day.
1. Hold your camera sideways
Seriously now. Do you watch T.V. sideways? No one wants the black bars. Just hold the phone with both hands and you're good to go! Check out Grandpa rockin' the dance floor below! He absolutely schooled the rest of the youngin's. But wouldn't it have been so much cooler if you could see it on your full screen?
2. Use the light on your smartphone
2. Use the light on your smartphone
Did you know your phone's flash makes an excellent video light?! That gorgeous lighting at the reception can actually make it difficult to see all the slick dance moves. Fix the glare by turning on the flash when your phone is in "video mode". That way, you'll be able to see the bride playing a mean air guitar 🙂
3. Interview your guests for the fun, behind-the-scenes moments
Whether you use flip cams or your smartphones, candid guest interviews are the best! Check out these sweet interviews from guest at Betty and Brian's wedding:
How and when did you meet the bride? What is your most embarrassing story about the groom? Here are some handy dandy wedding guest interview questions you can download. That post is full of tips to get the most candid responses from your guests. 🙂 These scenes will crack up the bride and groom when looking back, especially if the person getting interviewed is a tipsy dad of the bride!
4. Give everyone a shot list
By giving everyone a video shot list, you are not only getting everyone involved, but guaranteeing that you don't miss a single moment. Tell everyone to get a shot of the bride and groom canoodling, a shot of the ring bearers picking their nose, and a shot of the bride and groom's parents dancing to Justin Bieber! Most weddings have an adorable flower girl, but this one was the absolute star of the show.
We've all heard of applying makeup before the ceremony, but bridesmaids pumping iron?
5. Be a tripod-No shaky footage!
No one wants their wedding video to resemble a roller-coaster ride. Use both hands while holding your phone for stability and anchor your elbows against your sides to avoid the shakes. And try to resist showing off your killer dance moves while filming! This bride is an absolute amazing singer. So good that her friend who was filming couldn't help but dance. I'm even dancing in my seat while watching the clip. Just make sure to hold the phone with both hands if you must get your groove on. 🙂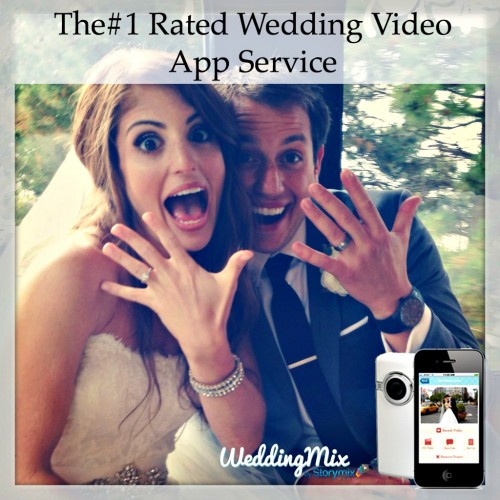 6. Shh! while filming
I don't care if you were in choir in high school and can sing every song the DJ plays…Don't let your voice in the wedding video's background music. On the other hand, giving color commentary while the inebriated bridal party decorates the getaway car can sure be a hit! That means being quiet on social media as well!
According to Cassandra from When Geeks Wed, "Social media is great way to instantly share your wedding with family and friends who may have been unable to attend your big day. It's also a great way to crowdsource photos your photographer may have otherwise missed, but when does #hashtaging your wedding go too far? There's a fine line between "checking in" to an event on Facebook and live-tweeting it to the world, setting these social media boundaries early and clearly can save you a lot of headache later on in your event. "
So what's a bride to stop her bridesmaids from live tweeting during the reception? Cassandra has an answer for that too: "I find programs are a great way to communicate information to your guests as they are more likely to read them as they are waiting for your ceremony to begin. If your serious about social media boundaries, your wedding coordinator can inform your guests on arrival, or just before the ceremony, your expectations of them as guests at your event."
First dances, ceremonies, that's the bride and groom's time to shine. Check out what happened during this ceremony:
7. Say "no" to videobombing
Nothing ruins the moment more than the best man jumping in front of the camera during the first dance or worse —  trying to get a close up during their vows. It's all about the bride and groom right now, don't be a camera hog! Unless you happen to be the cutest videobomber in the universe:
If you're attending a wedding in the future, take this tactful filming tip from Jessica of
Storyboard Wedding
:
"The biggest wedding guest crime you can commit is obstructing the real photographer, the one the couple has paid thousands of dollars to preserve the day.  While its understood you might want to capture your own memories, never ruin the professionals in order to get yours. Assume its almost never a good move to jump into the aisle to 'get your shot'.  Your likely ruining a great shot that the profession is taking at that very moment."
That being said, Jessica also has tips for couple's that encourage social sharing:
"If the couple makes it known they have certain wishes regarding guest photography, honor it at all costs, no sneaking photos!  Likewise, if the couple is on board and has a wedding hashtag, be sure to hashtag the heck out of it!"
8. Upload the videos to one account
Keep everything organized by putting all of the video clips and pictures from all the guests in one place. This way, the bride and groom can access it and be able to pick out their favorite key moments that they'll want to watch over and over again. You want your video footage to be secure, like this wedding ring:
9. Send it to be professionally edited
By getting it professionally edited, the bride and groom can put together all of their favorite clips into their own customized wedding video. While you may have a passion for video editing, it might take you a loooooooong time to actually finish the project. So instead of giving it to them as a 5th anniversary gift, leave it to the editors.
Or better yet, a highlight of the whole day. From the getting ready to the silly, post-wedding antics:
10. Sit back, relax, and break out the popcorn!
The personal touch to their wedding video will make them want to watch it a million times over– and invite their friends to watch too! Together you can relive all the hilarious, heartwarming, and priceless moments. Adding a personal interview to the beginning or end of your video is one of the absolute best personal touches! Check out what Tara and Geno did in this video.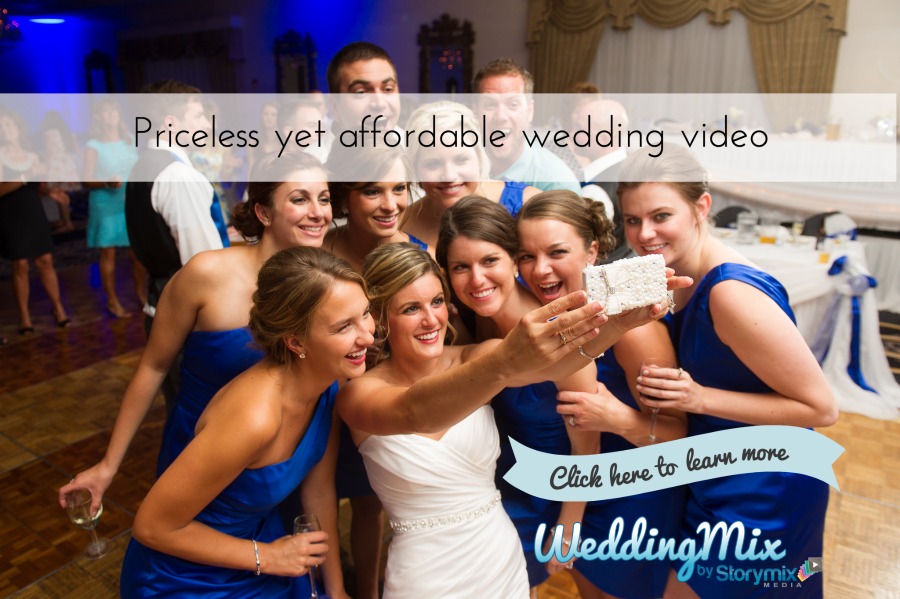 See how we can help you capture and enjoy your big day for a lifetime. Learn more about DIY affordable wedding video at our website or feel free to give us a call at 800-831-1649.
Ariane