Want to celebrate your engagement with family and friends? Explore these clever engagement party themes from Gwen Lewis, a beauty and fashion blogger, someone who appreciates finding alternative ways to spice up the wedding planning fun!
Step number one – check out one of the best rated (and free!) wedding apps, WeddingMix,  to collect everyone's priceless photos & videos throughout your engagement fun and wedding day!
After your wedding day, all your favorite footage will be used to create your special DIY wedding video!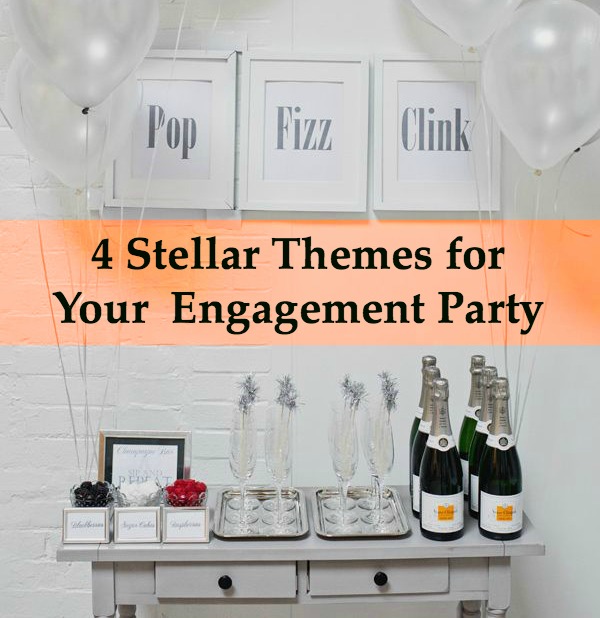 In order to host the perfect engagement party, it's essential that you pick a perfect theme! It should be fresh, fairly easy to pull off, and reflect the couples' personality. Check out these fun theme ideas below to get the ball rolling on how to make an engagement party fun for everyone!
Food Truck Engagement Party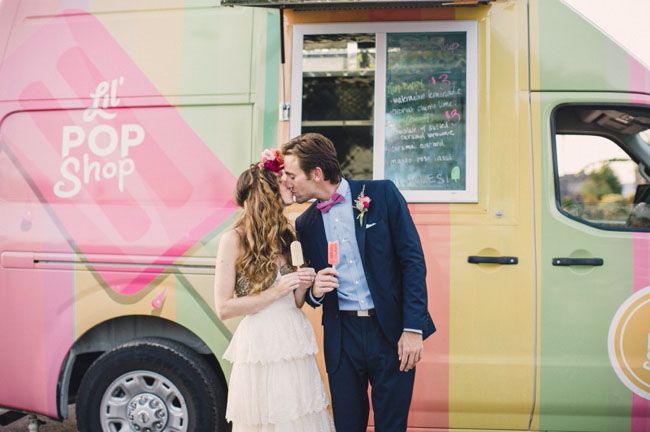 Bring the eats to you (at whatever location you desire) with a gourmet food truck. A longtime favorite for company parties, food trucks make for easy, affordable, laid back engagement party catering!
Food trucks are becoming more and more popular, and their versatility means you can pick whatever style that fits your fancy — and taste buds. Choose between Mexican food, Greek gourmet, hot dogs, dessert trucks, Indian food, etc.
In keeping with the relaxed, street-fare style, consider seating guests at picnic tables, using checkered napkins, and stringing outdoor lights across your party space. The best part? No prep and minimal cleanup. This is the ideal theme for those who feel overwhelmed by the notion of cooking for lots of guests and are strapped for time! Arrange some seating, throw together some low-key flower arrangements, and you have an effortlessly charming soiree.
Beach Engagement Party Themes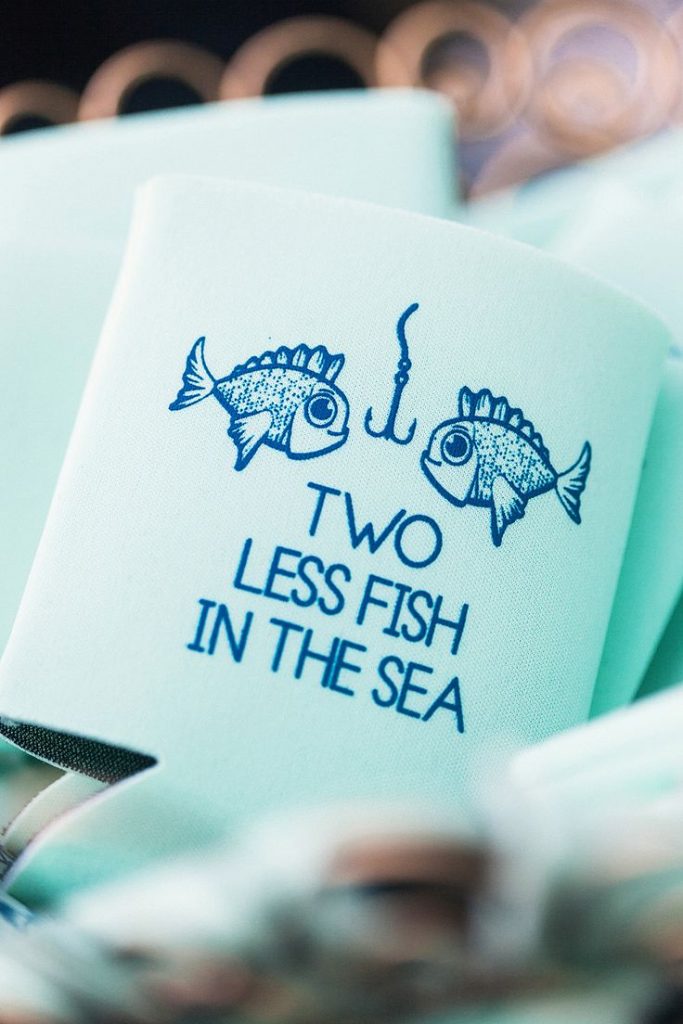 If you live on a coast or near a large body of water–and the weather permits–a beach party serves as a fun, care-free, scenic engagement party option! You can bring prepared food in coolers, drag out ice-cold beers and wine coolers, and ask guests to pitch in for dessert.
Some beaches even have fire pits you can rent, making a beach barbecue a fun and viable option.
Encourage your guests to play beach volleyball, soak up some sun, and sip on margaritas and other umbrella-adorned drinks.
Note: this is a great option for couples that have lots of friends and family with small children. The water and sand will keep kids occupied for hours. Plus, the beach provides beautiful photo opportunities! Stay until sunset for optimal views.
Romantic Engagement Party Brunch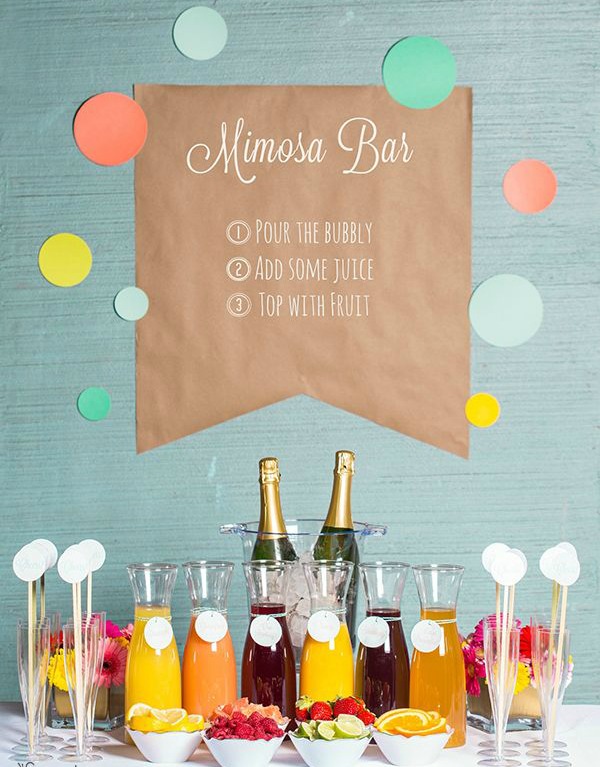 Everyone (well… almost everyone) enjoys Sunday brunch! Many of your friends will be heading out for weekend-morning breakfast anyways, so why not provide them with a great party, too?
You could host it at home or opt for a charming restaurant (be sure to make a reservation!) Think of the culinary possibilities: mimosas, bellinis, finger food, brussel sprouts cooked in bacon grease, quiche, eggs benedict… it's a brunch-lover's dream!
If the space and weather allow, you could design a garden party breakfast, complete with paper lanterns, tea cups, wildflower centerpieces, and romantic favors (just in time for Valentine's Day).
Engagement Party Bar Crawl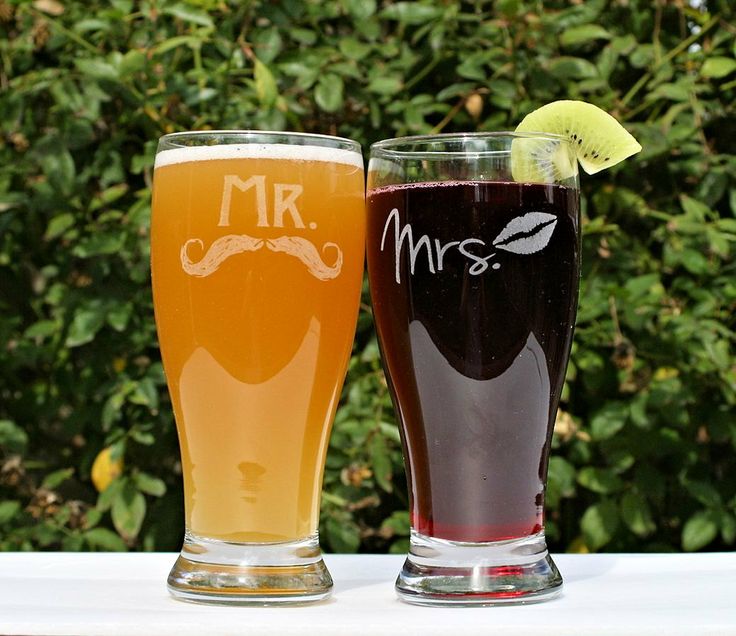 If many of your friends are young, this might be a great, carefree option. Invite your friends along to all your favorite dives! Or you can invite your close friends and family over for pizza, play card games and darts. Keep your eyes open for beer and pop sales during the months leading up to the celebration. Just be sure the night is low stress, cabs are provided for, and the drinks keep coming!
Fire Dancer Engagement Party Theme 
Check out this wildly different engagement party that Kate and her guests captured with the WeddingMix app.
Details from bride-to-be, Kate: 
"Some of our closest family members and best friends flew in for the weekend and got to meet so many of the people who have touched our lives in Chicago. We spent the morning at Bike The Drive… Our favorite local CSA Edible Alchemy and its army of volunteers helped make and serve all of the food, and our friends from Chicago Fire Tribe and Pyrotechniq put on a fire performance! We had so much fun at our party and are thrilled that WeddingMix automatically collected everyone's photos and videos for our wedding video. 
Would you use any of the aforementioned engagement party themes? Have some great ideas of your own? Leave your comments in the space below! Congrats and good luck!
Interested in including your own crazy fun engagement party in your amazing wedding video? From "Yes!" to "I do," WeddingMix creates an affordable, personalized wedding video of your entire wedding journey! Learn more about getting your own fun DIY wedding video –>