Does traditional wedding cake seem boring? Read about these unique alternatives for fun dessert options on your big day!
These alternative wedding cake ideas are only for the coolest of couples. Get inspired by this article written by our friend, Edward Lee, of the BoDeans Baking Group.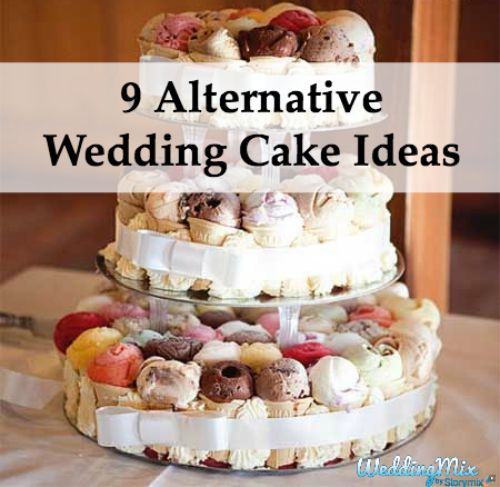 There are certain wedding traditions that are non-negotiable, no matter how unique you and your partner are.
Some things you just have to do: vows, dancing and heart-warming toasts are nearly always on the menu.
And of course, let's not forget the wedding cake…..
You'll have a room full of mighty disappointed guests if you don't wheel out a beautiful and delicious dessert after the last course has been served. But there are absolutely no rules about just what that dessert has to be – in recent years, couples have been straying from the traditional cake more and more. Instead, many are opting for distinctive creations that reflect their tastes and personality.
1. Doughnuts | Alternative Wedding Cake Ideas
At one time, the doughnut was simply a humble breakfast food. But it's experienced an artisan renaissance that has resulted in gourmet doughnut shops boasting wild flavors and unusual ingredients. So it makes perfect sense that some are going in for doughnut wedding cakes presented in a variety of eye-catching and mouth-watering ways. You can incorporate fresh flowers, colored frosting that draws from your wedding colors, or just layer stacks of classic flavors.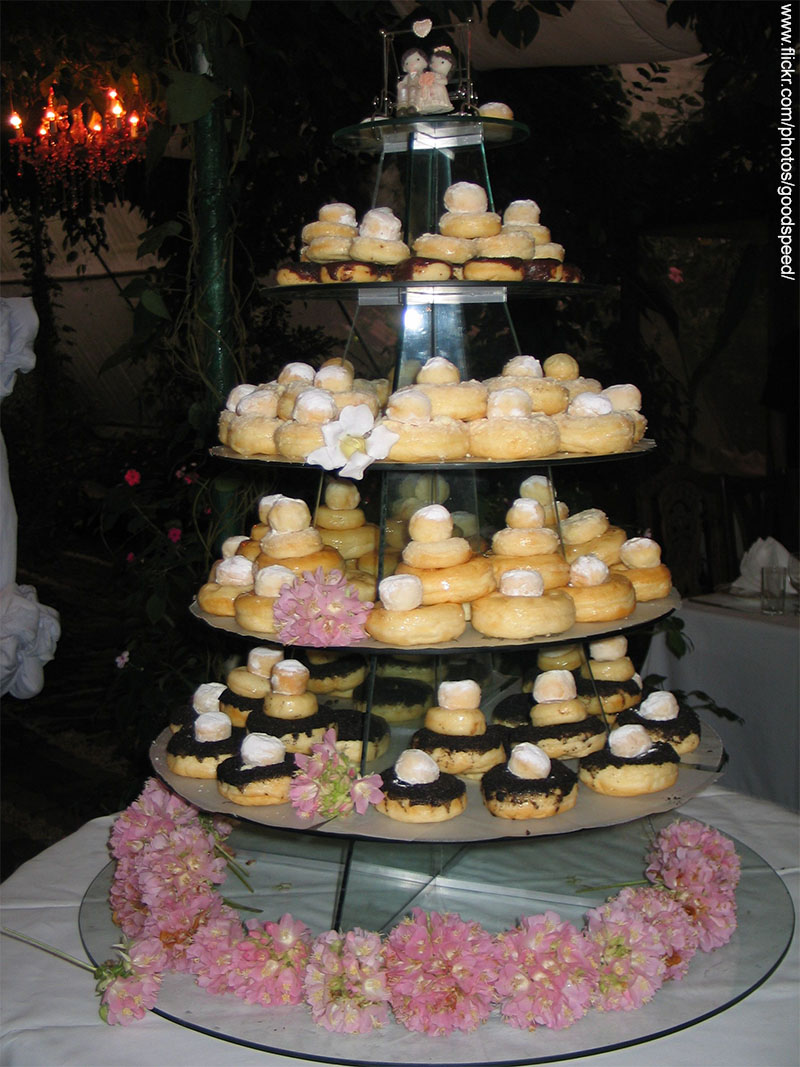 2. Pie | Alternative Wedding Cake Ideas
Though cake might be more traditionally associated with weddings, pie is certainly no stranger to special occasions. Lately it's been adopted as the dessert du jour by more and more couples. One thing people love about this option is that it offers the possibility of many different varieties, as opposed to one uniform cake. Consider stacked pies that give you a cake look or mini pies for each guest.
Check out the deliciously adorable pies served at Joy and Peter's reception in their wedding video highlight by WeddingMix. Joy is a math teacher, so it only made sense that the cute couple tied the knot on Pi Day with gourmet wedding pies!
All the scenes from the couple's affordable wedding video were filmed by their family and friends using the WeddingMix app.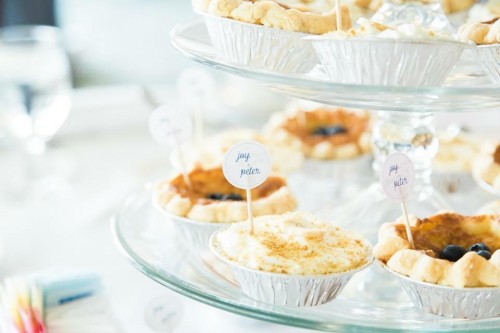 3. Macarons | Alternative Wedding Cake Ideas
This pretty French dessert is a trend that seems to have no end in sight. It's easy to see why some are incorporating the treat into their wedding – the scrumptious little cookie sandwiches come in a wide range of vibrant colors and can be arranged in stunning towers that are sure to impress your guests.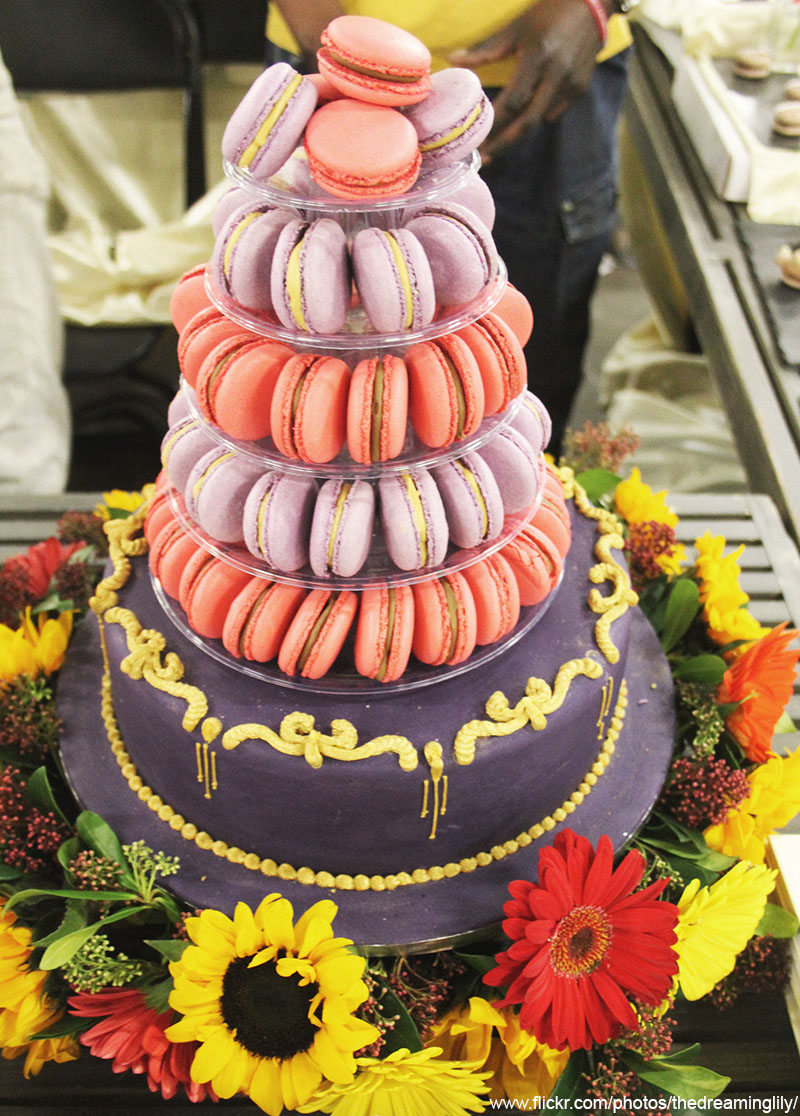 4. Pancakes | Alternative Wedding Cake Ideas
For serious breakfast enthusiasts, a pancake or crepe wedding cake is the stuff of dreams. Obviously they're ideal for stacking, but the rest is up to you. Have jams, frostings orsyrups spread between each layer or go for the standard powdered sugar, maple syrup and fruit on top.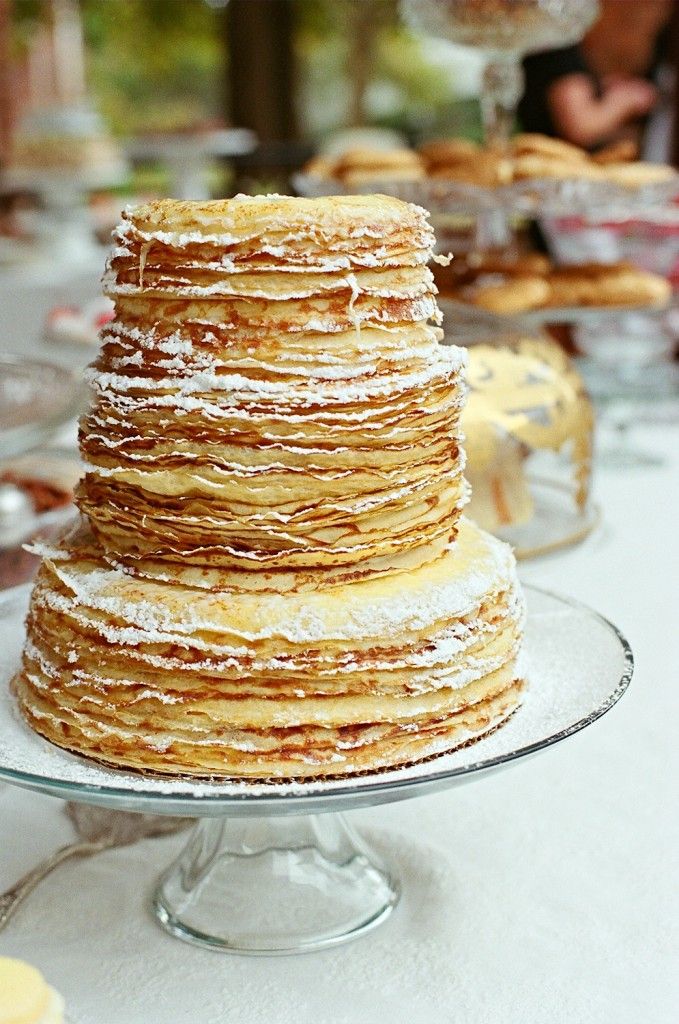 5. Croquembouche | Alternative Wedding Cake Ideas
This simple but delectable dessert comes to us from Europe, where it's customary to have a cone- shaped tower of pastry balls that are held together with gossamer threads of caramel. If you've never tried one, you can think of them like doughnut holes filled with vanilla cream. Add your own touch by including extras like strawberries, candied almonds or chocolate to the tower.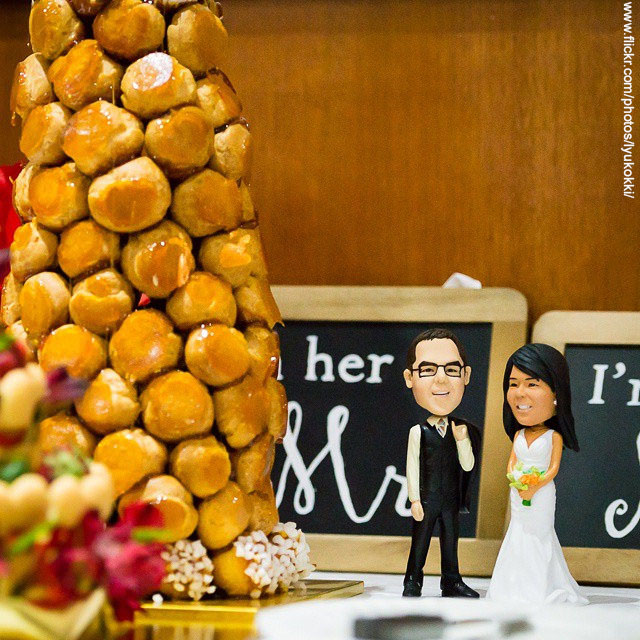 6. Cake Pops | Alternative Wedding Cake Ideas
The cake pop is a smart way to give each of your guests their own special treat in a way that still references the traditional wedding cake. And for the uninitiated, it's important to know that they're not just iced balls of cake – they're made by combining crumbled up cake with frosting before dipping them in an outer coating of icing. When it comes to flavors, colors and presentation styles, the sky is the limit.
7. Ice Cream | Alternative Wedding Cake Ideas
If you and your betrothed both scream for ice cream, why not incorporate it into your wedding? There are a few great options if you do: Opt for a classic ice cream cake or a decked-out ice cream sundae bar for guests to make their own creations. You could do something totally out of the ordinary like a tiered stand full of ice cream cones filled with your favorite flavors of ice cream or gelato; just be sure to keep it in the freezer till it's go time and have an efficient serving plan so that everyone gets their cones before they melt.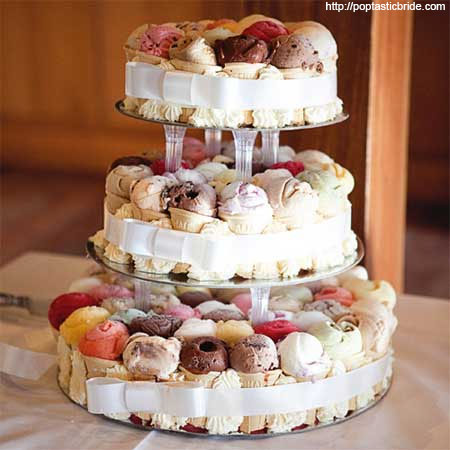 8. Cupcakes | Alternative Wedding Cake Ideas
Who can resist an exquisite cupcake piled high with fluffy buttercream frosting? It may not be as unusual as it once was, but the cupcake wedding cake is still a great option for those who want something different. If you still want to be able to do the ceremonial cake cutting, just talk to your baker about including one huge cupcake in the presentation.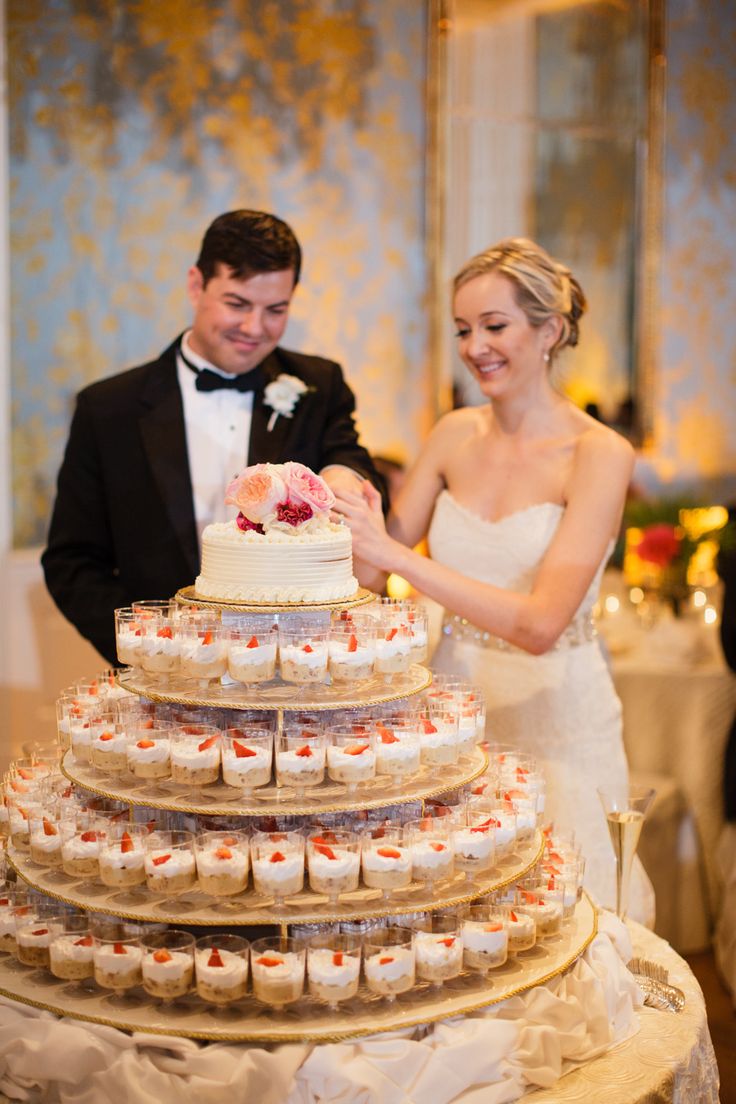 9. Cheese | Alternative Wedding Cake Ideas
This savory option is definitely the most alternative one on the list, but it just might be the right choice for couples who don't have a single sweet tooth between them. The nice thing is that wheels of cheese easily lend themselves to a presentation that closely resembles an actual cake. Include a variety of different fancy cheeses that look even more gorgeous when decorated with fruit and flowers.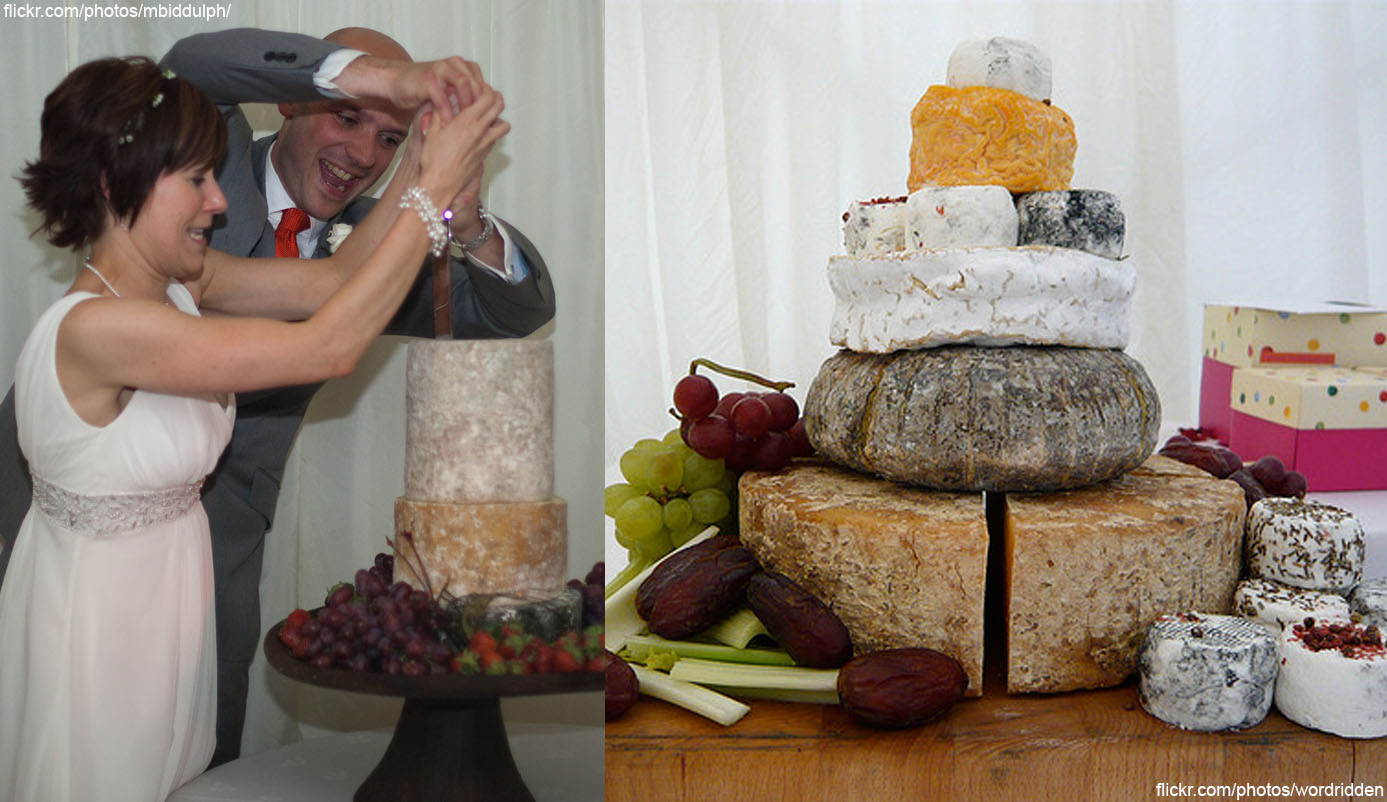 There you have it, 9 unusual wedding cake alternatives that may be a better fit for you and your better half than a traditional multi-tiered wedding cake.So, when it comes time for you to decide which sweet treat you'll offer to your wedding guests, remember that it's OK to think outside the cake!
About the Author: Edward Lee is the National Accounts Manager of BoDeans Baking Group, one of the country's biggest suppliers of ice cream sandwich wafers, cones, and more. He is also a frequent guest blogger on a variety of food and lifestyle publications. To learn more, click here.
Loved Joy and Peter's wedding video? Capture your special day with the WeddingMix, the affordable wedding video alternative. WeddingMix is perfect for couples who want to remember their special day, but don't want to sit through a traditional two hour feature. Instead get the wedding video that captures all of the special moments that you'll want to watch more than once a year.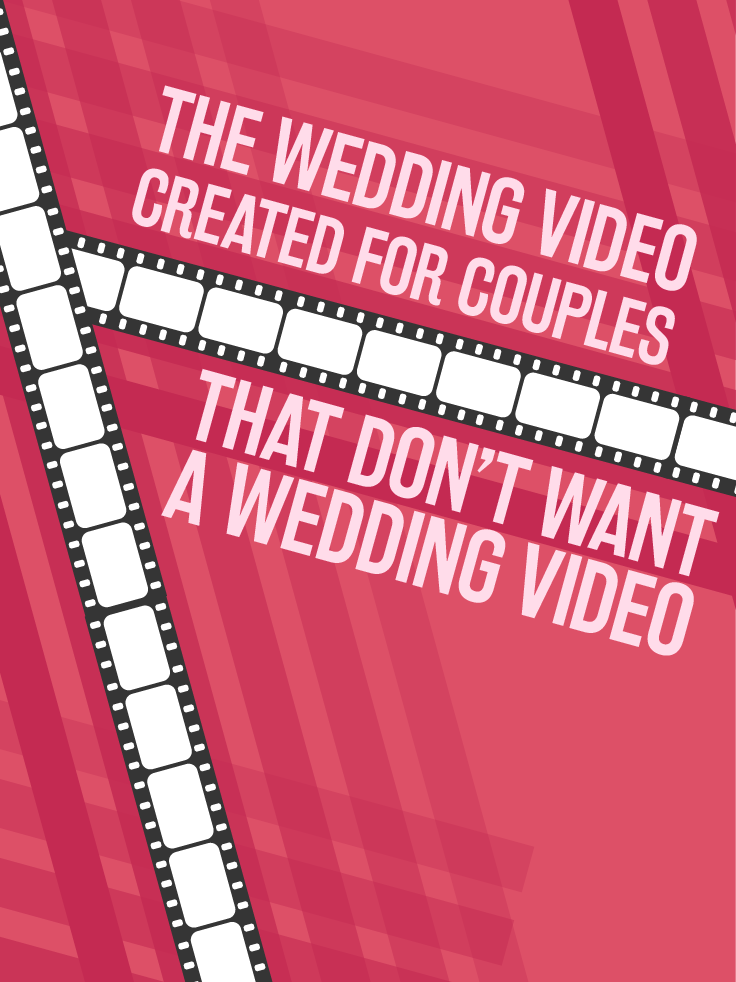 This is THE. BEST. way to do a wedding video! It was so much fun, and I was able to capture moments with some of out guests that we really did not get a chance to talk to. That made it much more intimate and personal. We get to keep that forever. I loved it." – Emily

See more reviews on Wedding Wire  and The Knot!