Bride-to-be Holly is an editor for Destination Weddings & Honeymoon magazine, so it's no wonder that her Miami bachelorette weekend and Paris Travel bridal shower were parties for the books!
With celebrations full of good bubbly, delicious food (crepe station – enough said!), and seriously amazing friends, Holly and her leading ladies used the WeddingMix app to documented priceless memory from her mind-blowing bridal shower and bachelorette celebration.
Watch Holly's personalized wedding video highlight – you're sure to be inspired by her awesome bridal and bachelorette party ideas!
Holly gave us the scoop on her bridal shower & bachelorette details:
Two of my bridesmaids planned and executed my bridal shower. It was incredible. The theme was Paris Travel, which made total sense since my fiance and I got engaged in Paris at the top of the Arc de Triomphe (more on this below) and I used to live in Paris. I'm also a food and travel writer and editor, so there's where the travel element came in.
My bridesmaid Clarissa built an amazing Bloody Mary bar (my favorite brunch drink!) and mimosa bar, and hired a local food truck called The Crepe Company to make sweet and savory crepes for everyone for lunch. There were tons of fresh and fragrant flowers (arranged by Clarissa's mom) and there was a photo booth with French-themed props in front of a backdrop of the Arc de Triomphe. I was blown away.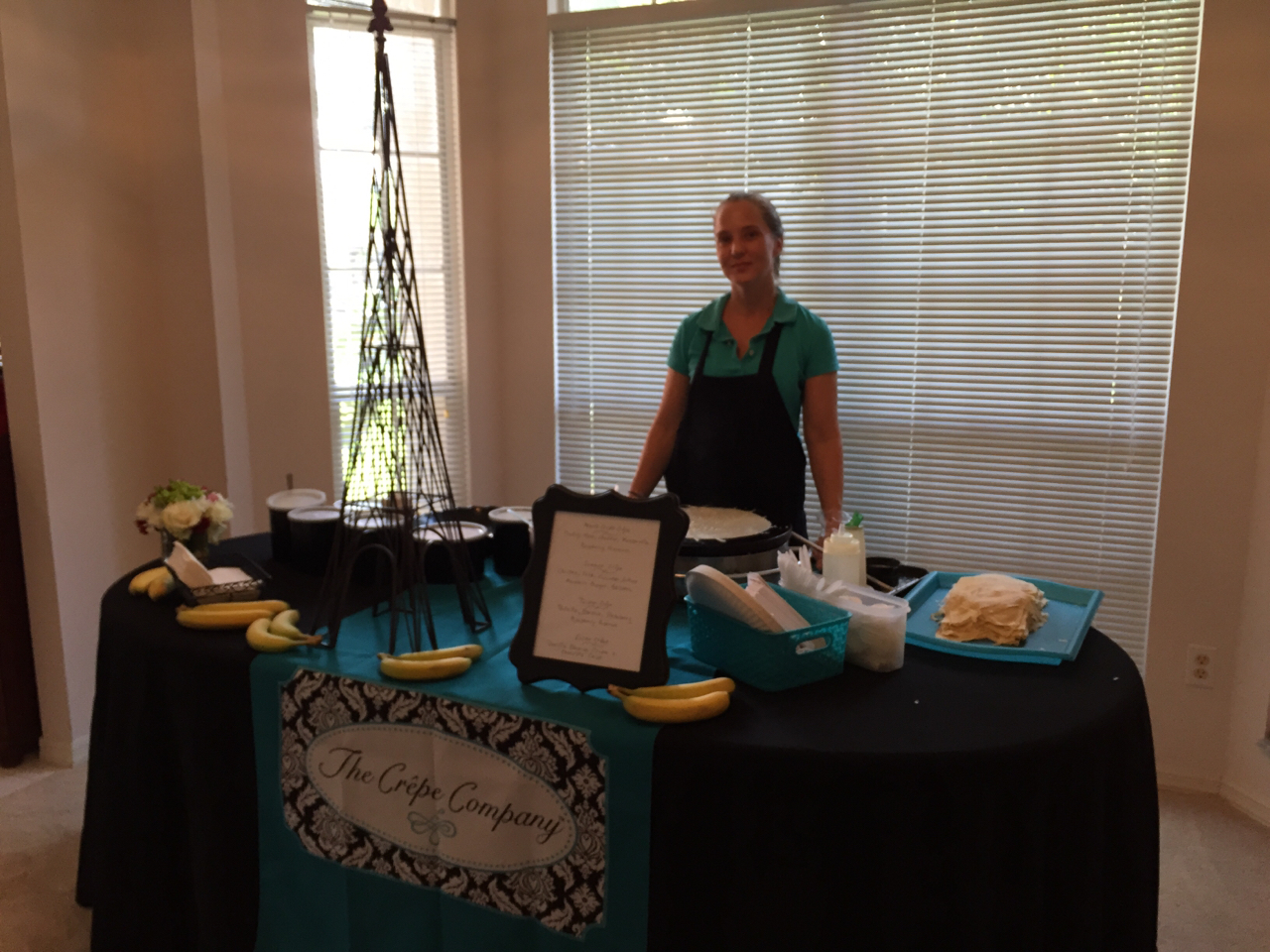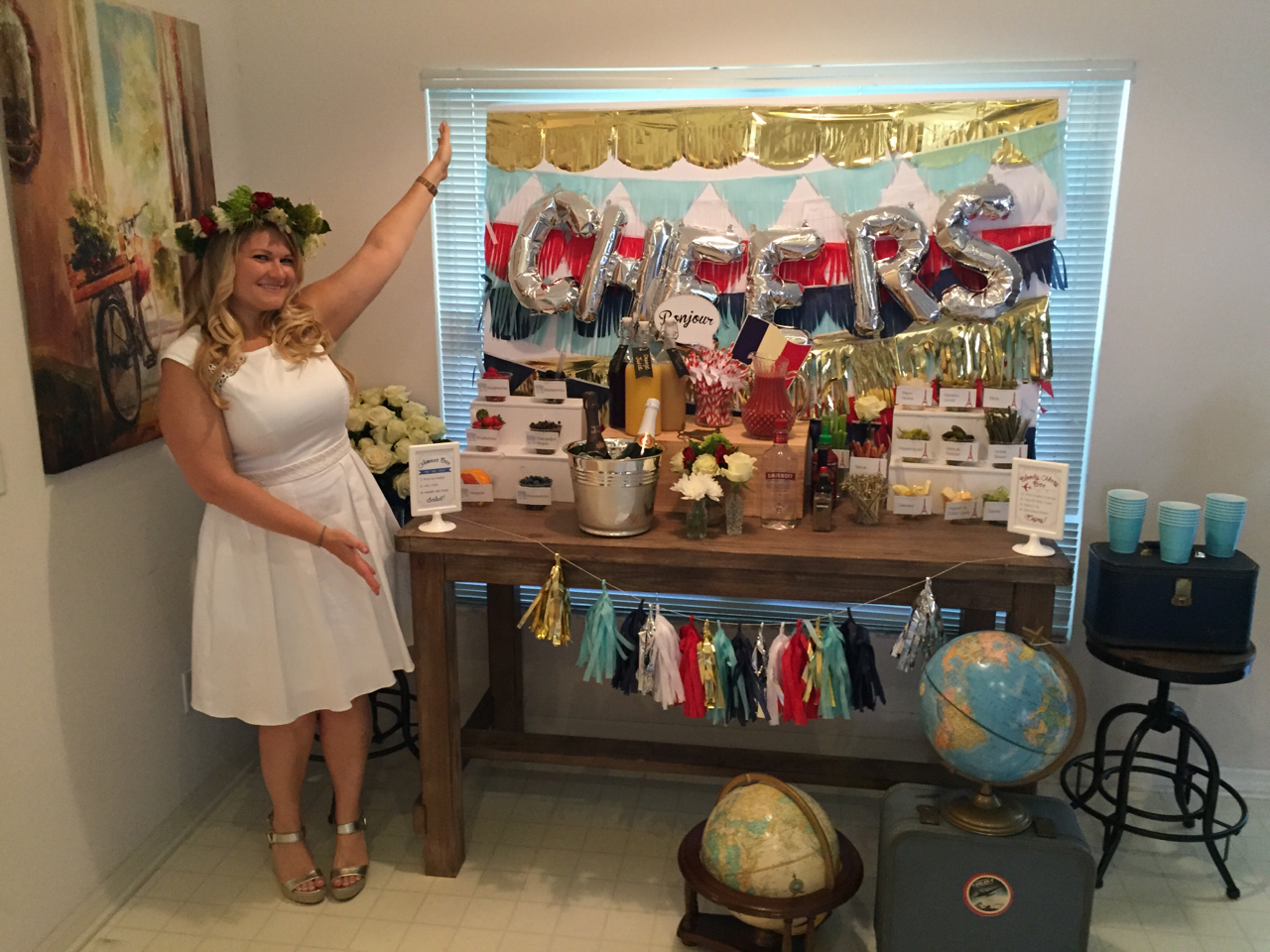 On the Miami Beach Bachelorette Party Weekend: 
I loved every minute of my bachelorette party. My girls treated me like a VIP all weekend! When we first got to our oceanfront condo on Miami Beach, we all changed into our party clothes. I realized that they had all coordinated to wear little black dresses so I would stand out in my gold sequin dress. So sweet!
We went to a restaurant in Miami called Crazy About You, which is a Latin fusion restaurant. The decor was so fun and funky and they brought out a dessert at the end of dinner that said "Congratulations Beautiful Bride-to-Be."
Then, we went to Sing Sing, a karaoke bar where you can rent private rooms so you can just sing to your hearts contentment with just your closest friends. It was epic. We all have similar musical tastes so we made some serious memories with music that we all loved.
We got back home and sat out on our balcony listening to the waves and drinking champagne.
The next day was pretty low key, which was perfect. We started with brunch at one of my favorite Miami restaurants, Yardbird Southern Table & Bar. Then, we went back to the resort and lounged on the beach, and then had dinner at Versailles, one of the most famous Cuban restaurants in the world, on the famous Calle Ocho. After dinner, we went back to the condo and drank wine and played a game called Heads Up, which was kind of a cross between Taboo and Charades. We were all dying of laughter.
In the morning, we had breakfast at a diner and then headed back home. It was such a special weekend that I'll remember forever.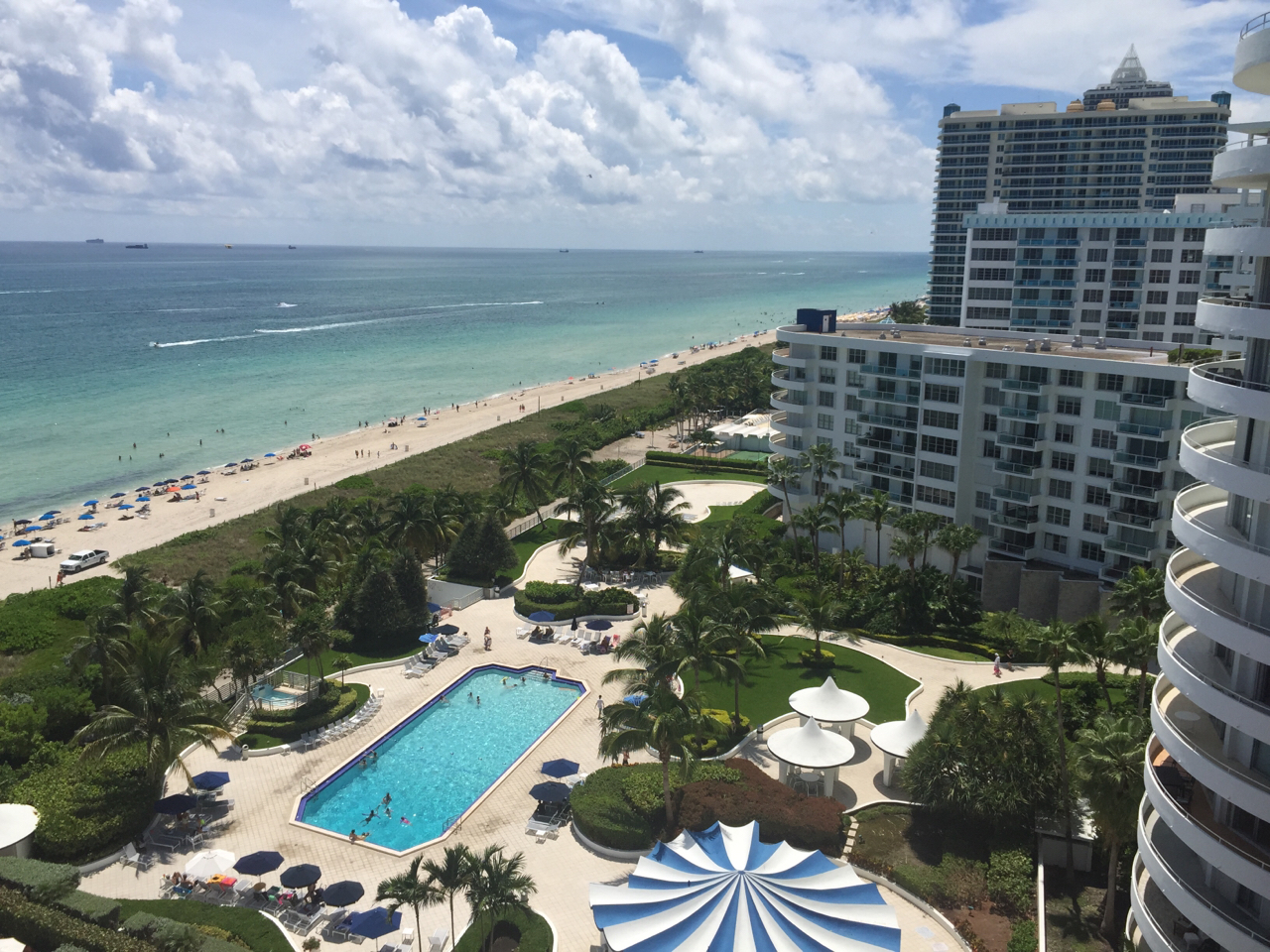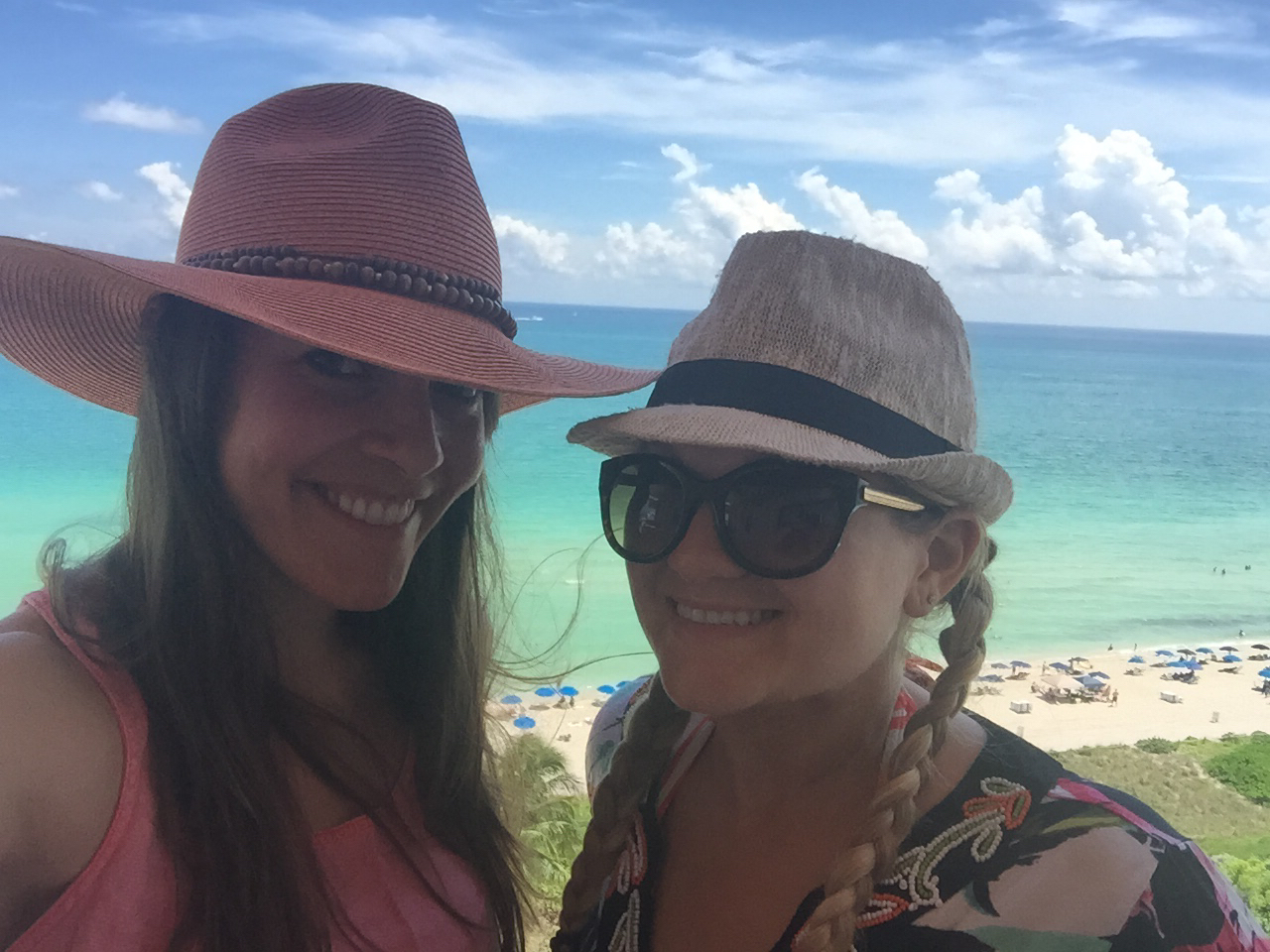 How did you two meet? What did you first think of him?
We met on Facebook! I was selling a bass guitar and amp on the Facebook Marketplace, which doesn't exist anymore, but was like Craigslist for Facebook. Cliff was interested in buying the amp and we started talking. Once my photo popped up, he sent me a message that said, "BTW, you're pretty cute." I looked at his profile and we had nothing in common, so I just brushed him off, but we kept talking. A couple of weeks later, we randomly started talking online again and there was such chemistry that we continued talking for several days from early evening to early morning. We went on our first date on September 23, 2007, and he asked me to be his girlfriend on October 18, 2007.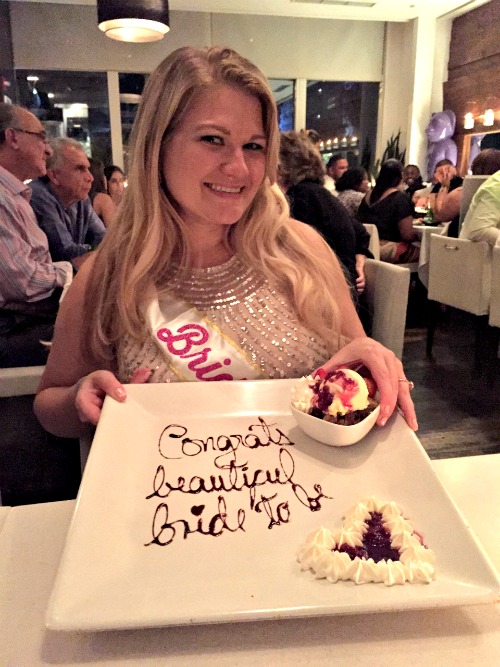 The engagement story: 
Paris has always been an important place to me, and there was nowhere else I wanted to spend my 30th birthday. So we found a decent flight, OKed it with our jobs, and headed to Europe for a week of romance and fun. I lived in Paris twice while I was in college and for work, so there are so many wonderful memories for me there.
The whole time we were in Paris, I kept wondering when he was going to propose. I knew he was going to (though I wasn't sure if he'd bought a ring), and my heart leapt every time we were somewhere romantic and he put his hand in his pocket. Every time, though, he was just reaching for his phone to take a picture or his Chapstick or something.
On my 30th birthday, February 5, 2014, we had brunch and then we decided to walk the steps to the top of the Arc de Triomphe. We were staying at the ultra-glam Le Royal Monceau Raffles Paris hotel, and the Arc de Triomphe was just down the street a little bit.
The Arc is 8 stories high, and the steps up to the top are in a tight spiral. It was tough, especially since I was in heels! By the time we reached the top, I was so out of breath and my hair was blowing everywhere (it was windy and chilly that day). We got to the part of the lookout where you can see the Eiffel Tower in the distance and he said "I'll take your picture," so I posed and he took a pic. Then he said, "Now you take mine," so we switched spots and when I lifted the camera, he was holding the ring. I was SHOCKED. The whole time I was waiting for it and he totally caught me off guard.
He asked me to marry him and of course I said yes, and there was a Japanese tourist couple who saw him do it and they clapped! It was magical (so cheesy, but so true!).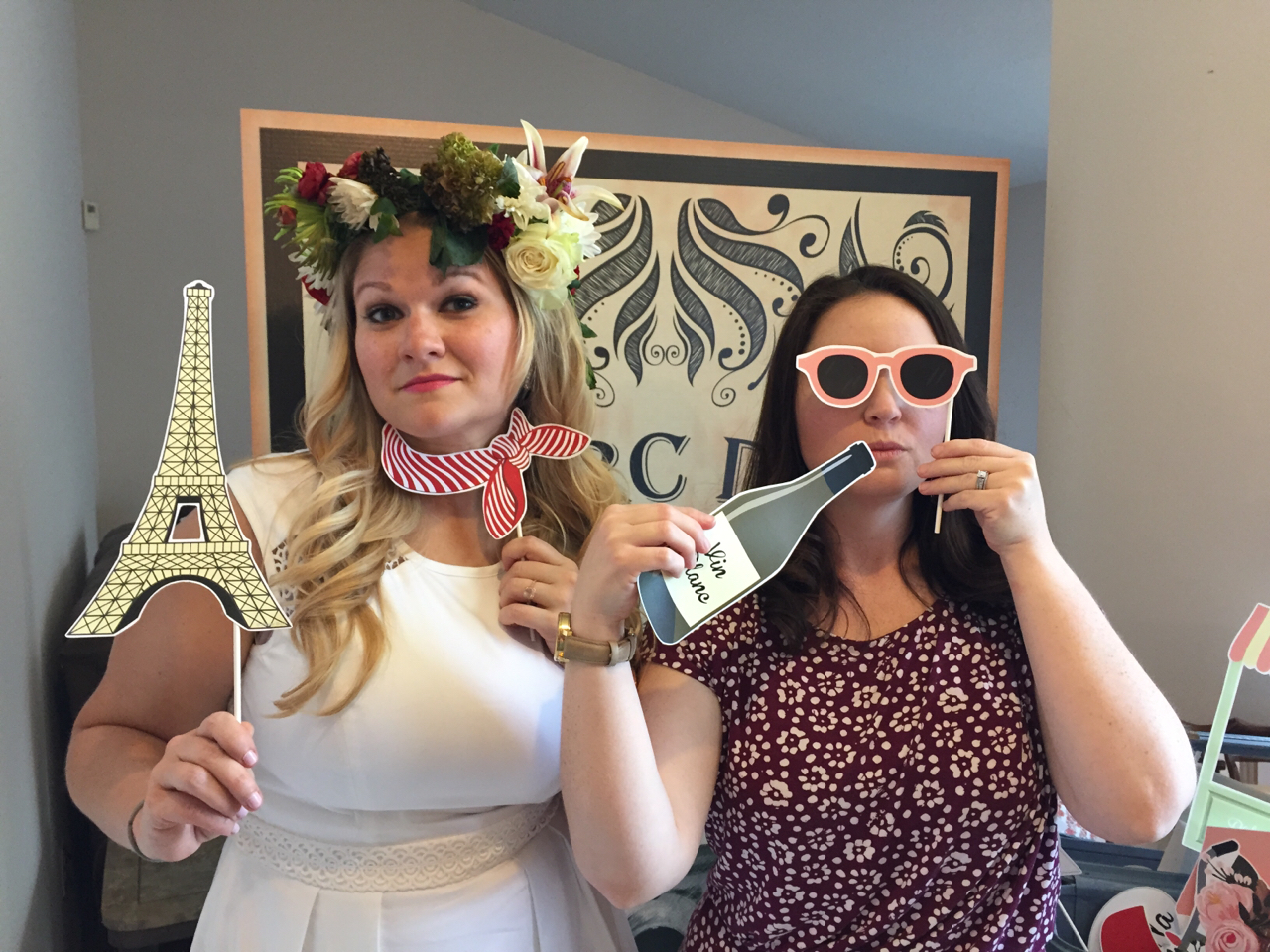 What moments during your engagement do you want to remember forever?
All of them! I have worked really hard to plan this wedding (my bridesmaids have all been life savers) and even through the stressful times, I've tried to keep perspective to remember that one day I'll look back on this time with great memories. I want to remember the day I bought my dress, my bridal shower and bachelorette party, our welcome party and rehearsal/rehearsal dinner, and of course, the wedding day.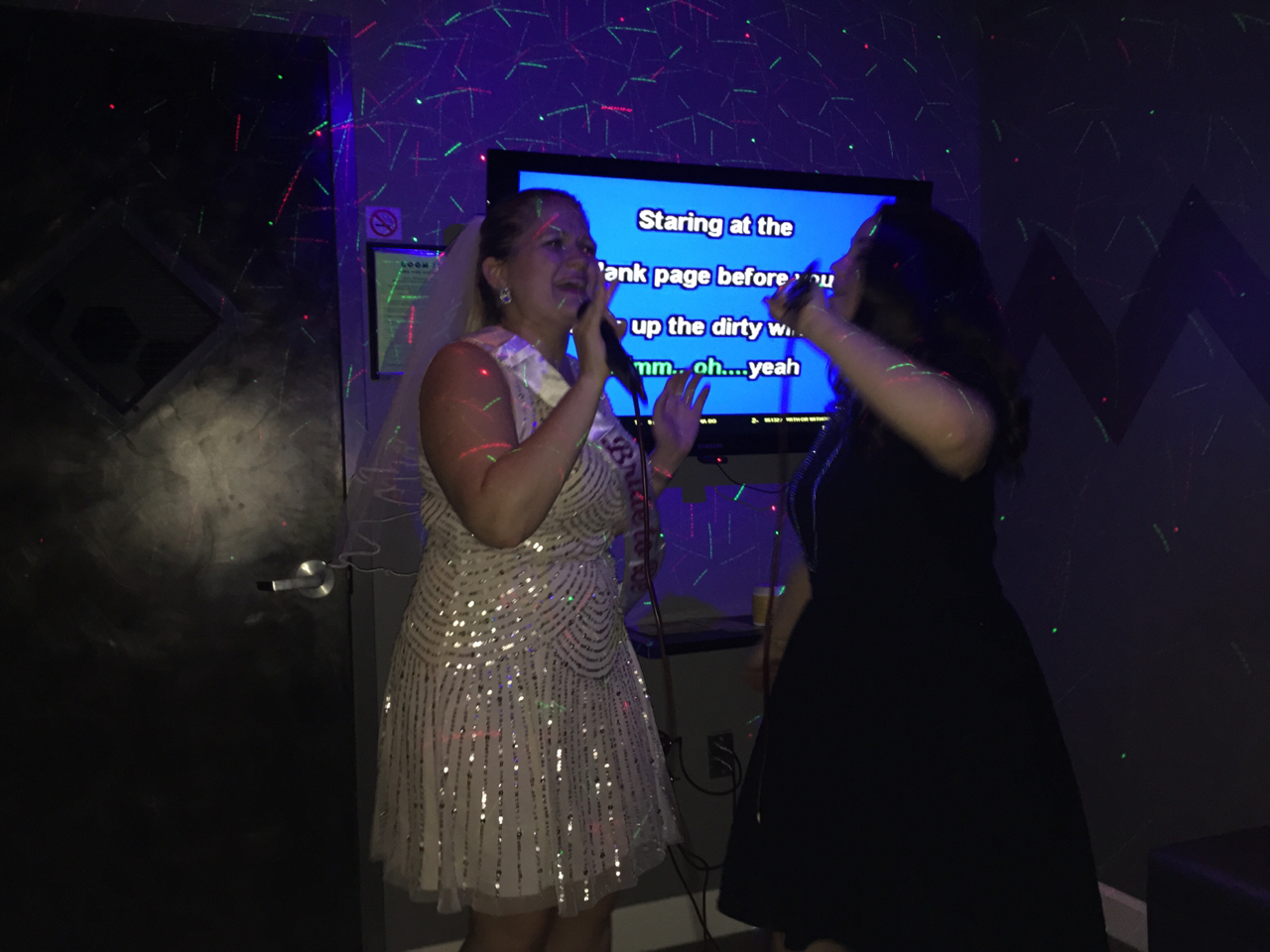 How did WeddingMix help you capture those moments?
My matron-of-honor was VIGILANT about taking photos and videos and uploading them to WeddingMix. Going through the photos and videos we uploaded is so much fun (there were plenty of videos I don't even remember happening!), and I am SUPER excited about seeing the finished feature-length wedding video. The app is super easy to use and I'm sure my wedding guests will love it, too.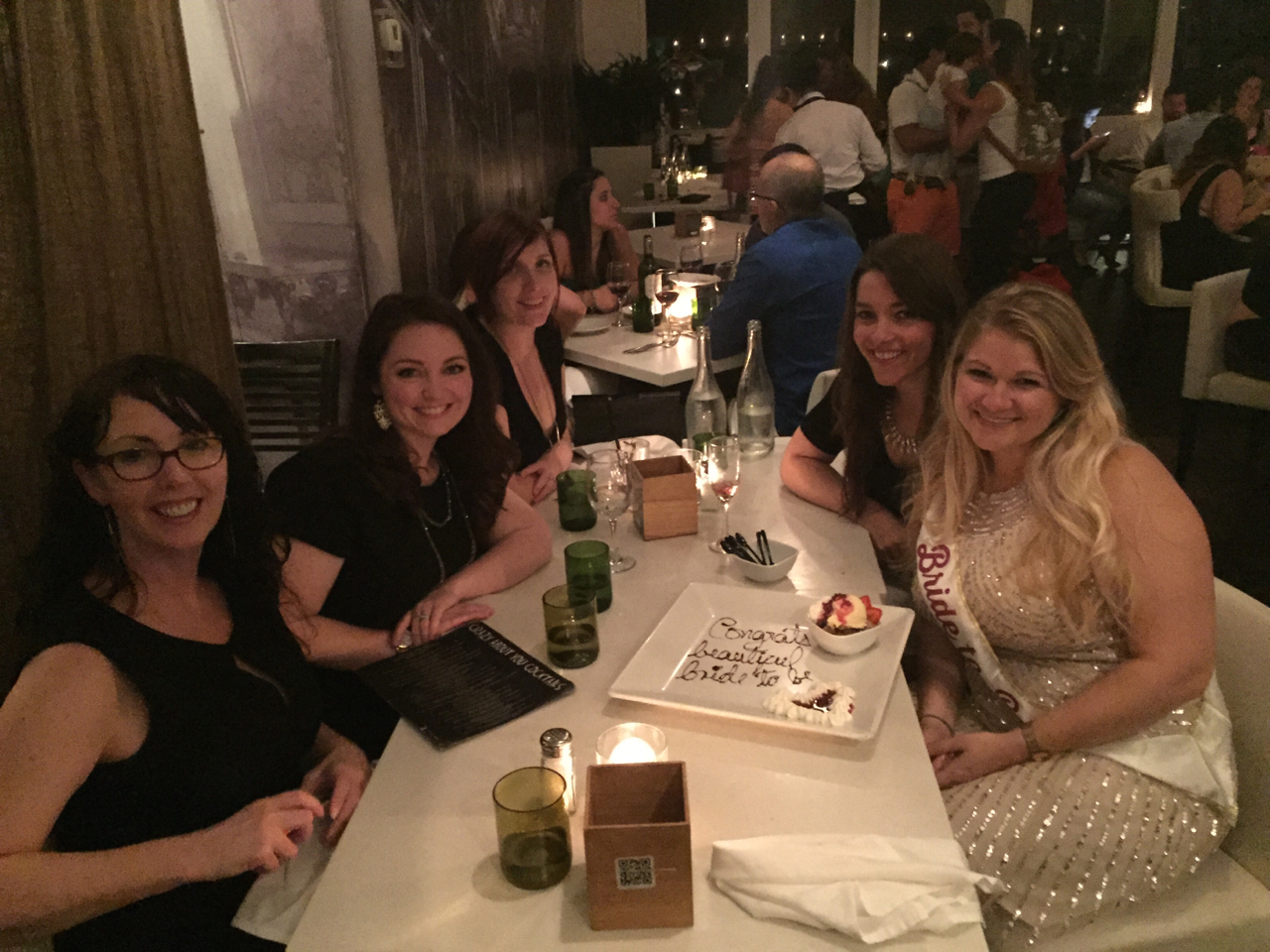 Cheers to these almost-newlyweds!