Your engagement ring is the most important piece of jewelry you'll ever own. Get inspired by these unique rings and find your dream jewelry!
While engagement season peaks over Christmas and New Years, there are already so many unique engagement rings seriously trending right now!
From non-traditional color to exquisite cuts, all the ring styles and choices can be overwhelming.
Luckily, beauty and fashion blogger Gwen Lewis shared all you need to know about creative engagement ring ideas and how to correlate your new bling to match your personal style!
As a bonus, we've included tips on how to capture the moment he pops to question on video! Literally one of the most amazing moments to include in your DIY wedding video.
7 Jaw-Droppingly Unique Engagement Rings
Your engagement ring is one of the most important pieces of jewelry you'll ever own. It should obviously display your likes and personality, but knowing what engagement ring trends are popular will help you broaden your style horizons.
There are definitely some exciting ideas making waves for 2015-2016! Read on to learn about them.
Diamonds Go Raw | Unique Engagement Rings
First it was raw food and raw beauty, but now diamonds are next in line to get a bit of a natural makeover! Raw diamonds basically mean that the stones are not perfectly cut.
They might be rough or look a little unfinished, for instance. It might sound strange but when used in engagement ring settings, these diamonds are a spectacular way to make your ring eye-catching.
2. Shaded Engagement Rings | Unique Engagement Rings
50 Shades of Engagement Rings! Whether raw or not, diamonds are shaking up the trends with their juicy colours.
Jewels in gorgeous tones of red, pink, grey, blue and green really make a ring boast personality. There are so many ways to wear them. You can choose a solitaire diamond in a bold colour or opt for a rainbow effect with cluster jewels on your engagement ring band, which are both stunning options.
When choosing a colourful engagement ring, bear in mind that the colors should be meaningful to you. For instance, it's common to choose a birthstone. They should also be colours that work with the other jewelry you tend to wear on a regular basis, fitting in perfectly with your style.
3. Rose Gold Bands | Unique Engagement Rings
Although platinum and gold tend to be common in engagement ring bands, rose gold is becoming more popular, as seen on celebrities such as Blake Lively.
Rose gold provides a lovely warm touch to your wedding jewelry and skin tone while being versatile enough to match both vintage and modern styles.
4. Chic Shapes and Cuts | Unique Engagement Rings
Round diamonds always have their place but trying a different shape or cut is a great way to do something different with your engagement ring. There are so many from which to choose!
For instance, the princess cut has a pyramid shape from the side but is square from the top; the marquise cut is long and oval; there's also heart-shaped cuts which are beautiful and sentimental. Different cuts and shapes are worth exploring to find the perfect ring.
While we're on the topic beautiful bling – I want to take a quick moment to freak out over Jennifer's rustic firefighter proposal caught on camera!
Not only did her fiance propose in front of the whole Oklahoma City fire department, she also got to include her priceless proposal in her wedding video through her guests' perspective!
Watch her WeddingMix highlight video to see her OMG! proposal moment all the way to her wedding day!
5. Stack Rings | Unique Engagement Rings
Stacking jewelry has become a big trend and it has also influenced engagement rings. This trend gives you the chance to not only wear your engagement ring and wedding band together, but other rings too.
You can add bands of different metals, shapes and colours to the mix, creating a gorgeous stack. It's a great way to make your bridal jewelry a little less conventional and allows you to change some of the rings at a later stage if you feel like an update.
6. Halos with Extra Sparkle | Unique Engagement Rings 
If you love the halo setting, which is when you have smaller diamonds surrounding a large central diamond, you'll love the halo that provides even more sparkle.
Halo settings allow you to do different things with them: you can have diamonds cut into different shapes all around the central stone, along with some gold or other metal if you like, for instance. Instead of taking attention away from the main diamond, this enhanced halo setting creates striking contrast.
7. Black Diamonds | Unique Engagement Rings
Replace your idea of sparkling white diamonds with something a little darker. Grey-toned or black diamonds are popular this year, and they add a mystical edge to your engagement ring. Black diamonds work in both a modern and vintage setting, perfect to create individualised bridal jewelry. If you aren't too keen on a black solitaire diamond, mix small black gemstones with white diamonds in a halo setting or along the band for something unexpected and glamorous.
Choosing the DIY Treatment
It's every bride's fantasy to have a ring that no one else would have. And why not? The choice to have an engagement ring custom made is a popular one and it makes sense if you want something really unique that will display your style.
The bonus of it is that it prevents you from choosing a ring design that has been done so many times before while helping you infuse more elements of your personality into your engagement ring.
Engagement ring trends are all about trying new things and daring to be different. Choose one or more of the above popular ring designs to make your bridal jewelry the perfect choice.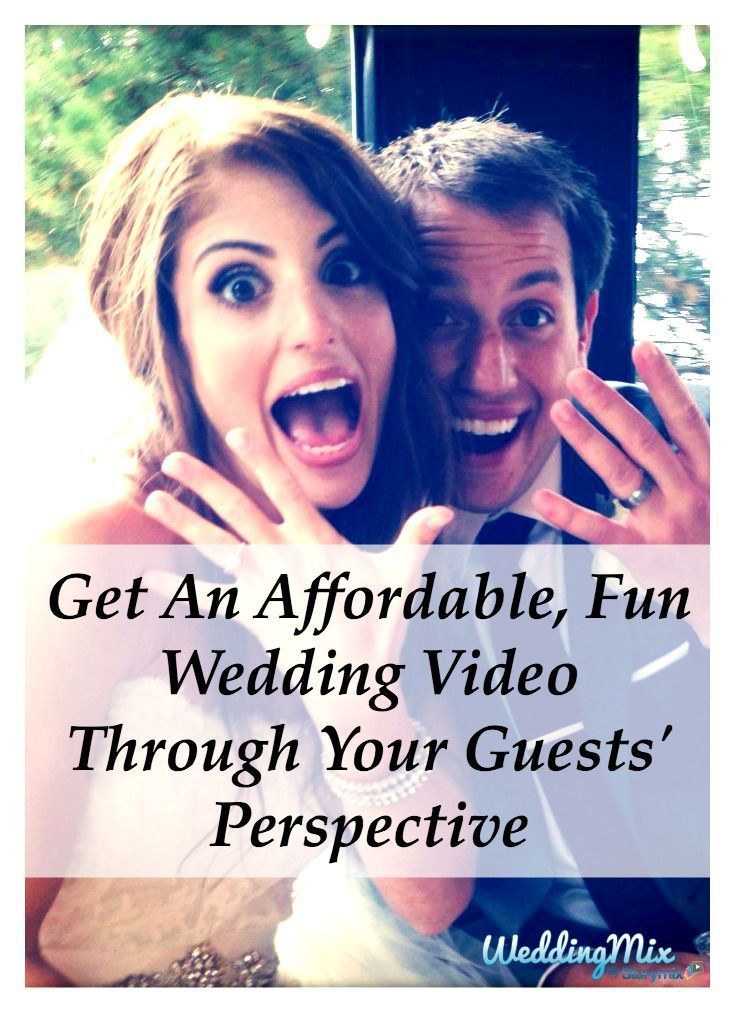 Want your personalized wedding video to be just as unique as your engagement ring? Learn more about getting an amazing DIY wedding video through the lenses of your family & friends!