Today's posts about awesome 2016 wedding ideas comes for Ariane, the amazing co-founder of WeddingMix.
1. Go GoPro
Think outside the whiskey bottle and GoPro bouquet that made the rounds last year on YouTube. A GoPro can be used to film incredible unique moments from your wedding.
The newest models feature a burst mode, so you can create a time lapse of your processional or the setup of your wedding. If you're having a destination wedding, the GoPro can be a great way to include those excursion trips. Or take one on your honeymoon and include it in your wedding video. You can rent GoPros so you don't even have to lay out all the money.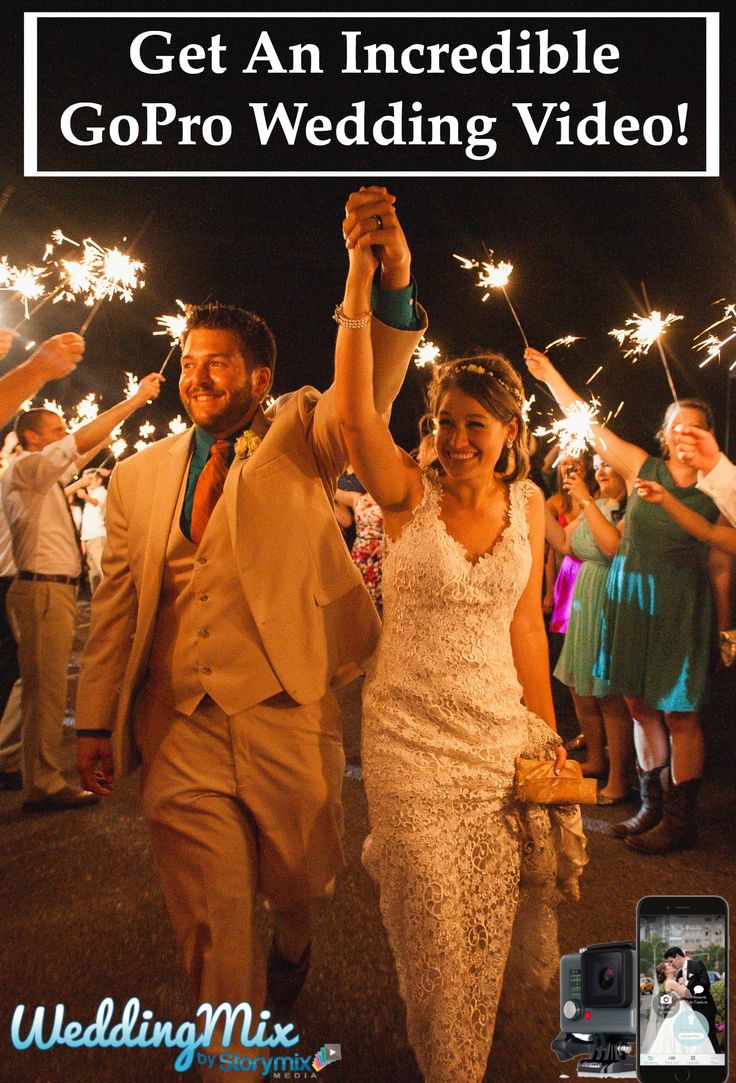 2. Dance Up the Aisle
It's been a few years since the JK Wedding entrance and couples are coming up with new ways to enter their own ceremony. As for awesome 2016 wedding ideas, I love the entrance from our couple in the video because they entered their own wedding together as a unique first dance!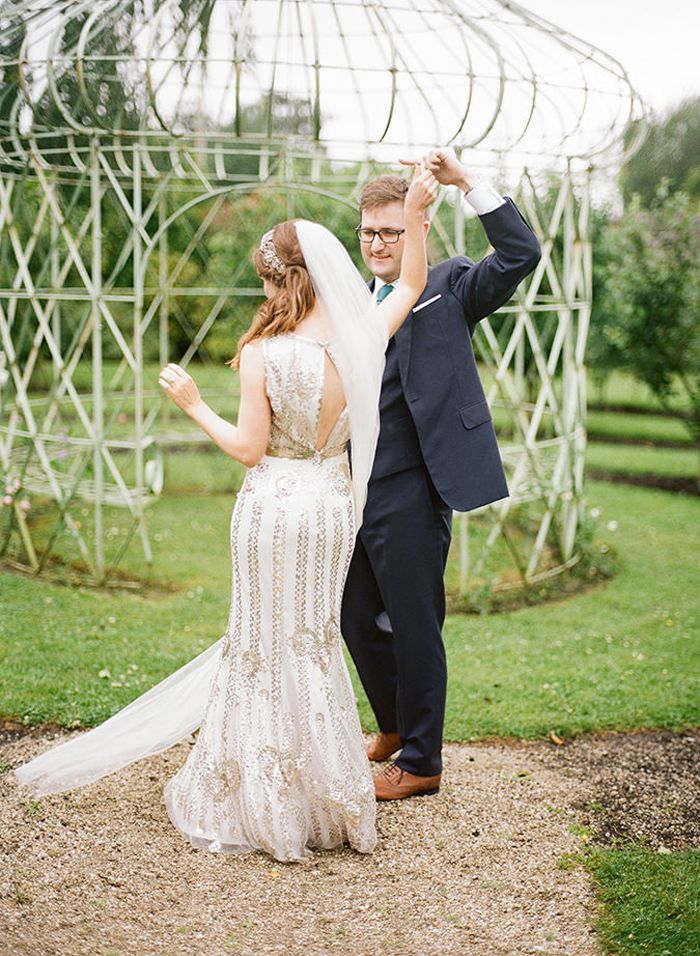 3. Dance Down the Aisle
Or celebrate your first dance as a couple just moments after that first kiss. Here is possibly my favorite post-kiss moment caught on video… check out the high five and boogie in my buddy Damany's recessional at the :30 mark of this video…
4. Get a Non-Traditional Wedding Officiant
Your vows are unique, so why not your officiant? A great officiant will roll with the punches in case you have a little trouble with your lines.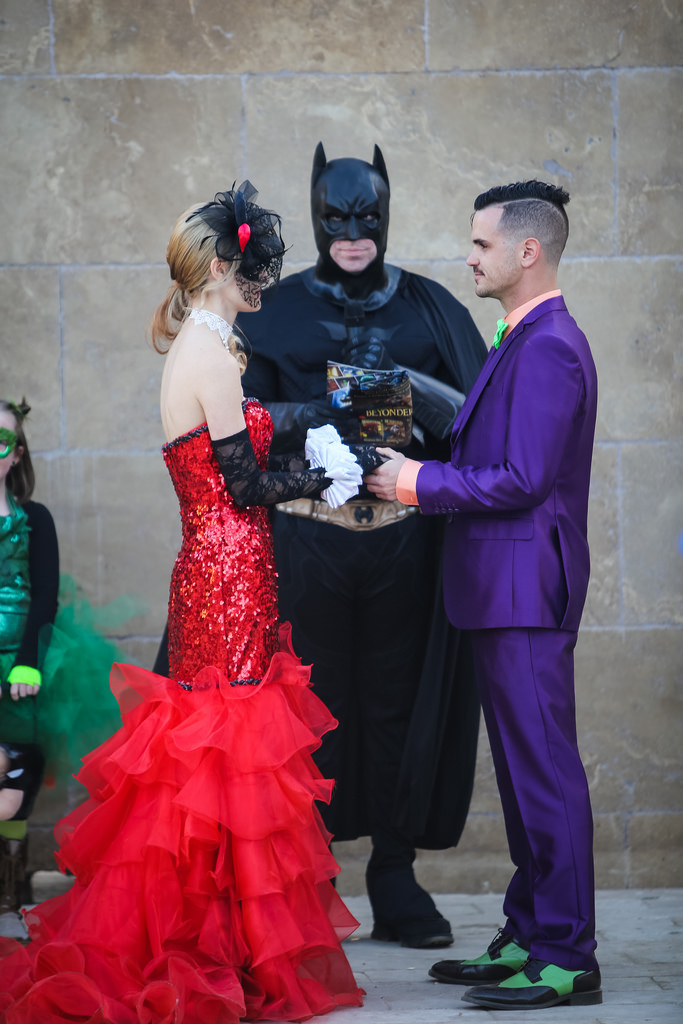 5. Grandma Flower Girls
Without grandma as your matriarch you wouldn't be there for the big day. And it's hard to get cuter than a grandma tossing petals.
6. Sing the Vows
Stephen serenaded Tatiana in front of their guests with what could possibly be the most creative vows I've ever seen.
6. Sing the Toasts
Get your guests in on the action. In the clip above, the guests at Carolyn and Mike's wedding serenaded the couple with "I Can't Help Falling in Love with You."
Want to hear their amazing song?
7. Parade Your Love
Have fun while taking your portrait shots between the ceremony and reception. Take a parade down the main street with your wedding party.
Bride Annie stopped traffic in the photo above and says, "Friends from Columbia College and Burning Man serenaded us with love songs to begin the parade."
8. Get Song Requests Ahead of Time
Ask your friends their favorite dance songs before the the wedding. You can print a blank request list on the back of your RSVP cards to ensure a packed dance floor all night. Honoring special requests by family will guarantee that everyone gets to dance.
Sergio Orozco, at WeddingStarters, suggests, "Turn in the music a week before your wedding when you finalize the timeline with your DJ so that you can focus on other details like beauty sleep days before your big day."
Tony Fynan, DJ at Arizona Mobile DJ, adds "just in case, with last minute scenarios I am connected via wifi to music services and can still get most songs purchased on demand."
And make sure to look at the :37 mark in the video. That's our very own editor Tim breakdancing at his brother's wedding!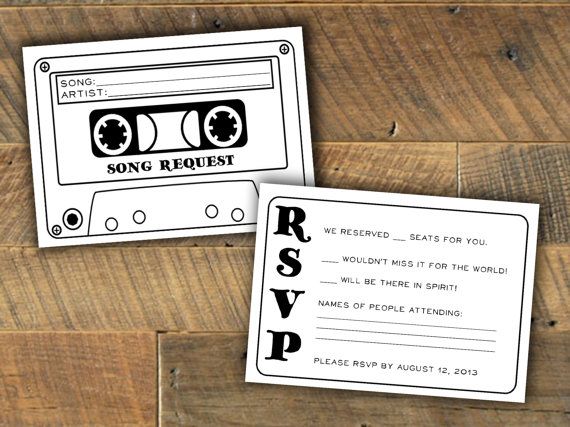 9. Portable Videobooth
We've all seen the props in the photobooth; it's time to take it outside the booth. Annie and Ryan's guests attached a selfie stick with monocle and mustache to their rental camera at their wedding extravaganza. They called it their Brit Cam.
Annie continues, "we were lucky to have four englishfolk at our wedding, all musicians I met at Burning Man and have been close with for years. They were once in a band called The Cutaway which I dearly loved. Ryan had them play our first dance as a surprise. We asked Sam Bailey, a filmmaker, to man a camera and called it Brit Cam. The Mustache and Monocle were all his idea."
Get beyond the boring well wishes and give your guests creative wedding interview questions like:
How can they get out of the doghouse?
Share your favorite memory
What should they exchange for their first anniversary?
Here are some more interview questions.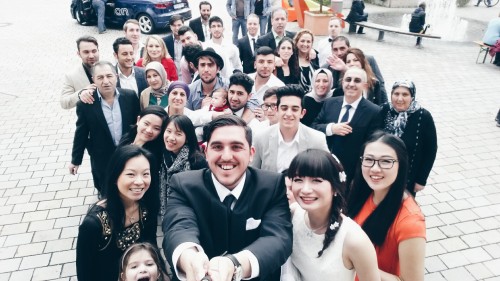 10. Make a Grand Exit
Anthony Navarro of Liven It Up Events suggests "Grand exits are not just for church ceremonies anymore. With the rise of social media sites portraying grand exits at a wedding reception we are seeing an abundance of sparkler send offs to jetting off in a vintage car to even a speedy get away on a Vespa.
The trend of the grand exit is in part wanting to keep guests engaged in the later part of the wedding, with the hope of keeping them there as long as they can. I have even had late night food trucks arrive as a special send off after the wedding concludes to entice the guests to stay and keep the party going!"
Paul Christopher Greene adds, "After Anthony's food trucks,we ferried the couple off for a night time helicopter flight over the city where Red Weddings shot more video and stills!"
Chicago wedding photographer Rick Aguilar captured this gorgeous photo during a New Year's Eve wedding. The couple released a beautiful confetti send off at midnight.
11. Showcase Signing Your Marriage License
It sounds so boring, and yet is so incredibly momentous. Make sure to film this once-in-a-lifetime event so you can watch it in the years to come. Some countries include the signing as part of the wedding ceremony.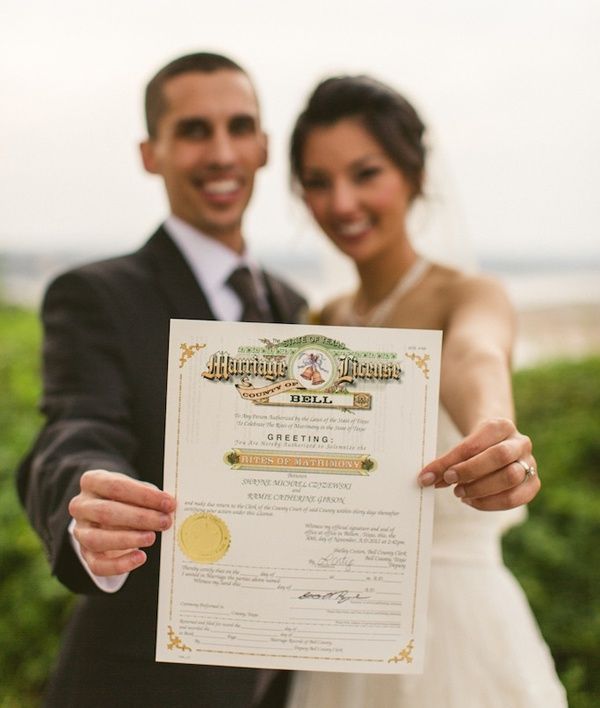 12. Reverse Your Roles
Try carrying him over the threshold instead! In our 2016 wedding ideas video, Kait surprised Will with her fireman hold during the first dance.
13. Share a Highlight Video
As Bridal Guide mentioned, getting a highlight video is the best way to share your wedding with those who were there and those who couldn't make the big day. Rather than hauling out the wedding album, or having people watch a long DVD, you can share a quick highlight with friends and family from all over the world.
Brandon Rice, of Brandon Rice Films, delivers a 5 minute video which can be easily shared within about 6 weeks of the wedding. Max Yuryev, of Your Story by Max, says, "most of our packages include a teaser trailer that is posted within 24 hours of the wedding. The rest of the package is delivered about 12 weeks after the couple's big day."
Moments filmed on your guests phones from the whole wedding week, and even the your honeymoon clips, can also be edited into a highlight video. It's a fantastic way to relive your day in the months and years after the wedding.
With 25% of all weddings now destination weddings, the guest list at the ceremony is shrinking, while later reception parties are on the rise. Showing a highlight video at your local reception, means your family and friends won't miss a moment of your wedding excursion.
On the morning of their wedding, Ashley left a super sweet message to her fiance, Jordan, using the WeddingMix app and included it in their DIY wedding video highlight! Such a priceless moment captured forever and always!