WeddingMix sees its fair share of gorgeous weddings, but nothing is quite as simple and beautiful as a cottage wedding ceremony! From the natural, serene feel, to the intimate setting, this location makes for a beautiful venue. Check out this cottage campout highlight video to see for yourself:
Cottage wedding ceremonies are particularly original, fresh, and serene. The theme is ideal for couples in love with nature; as opposite to classic weddings, a cottage-inspired ceremony is held someplace outside where guests can admire the breathtaking scenery and relish in the warm and bright sun rays. Make your big day special, forget all about stressful decorations and complex planning… choose a riverside cottage for your wedding! Be smart about the whole idea and choose an appropriate season. Late spring and summer are great periods because temperatures are pleasant and the flora is in full bloom.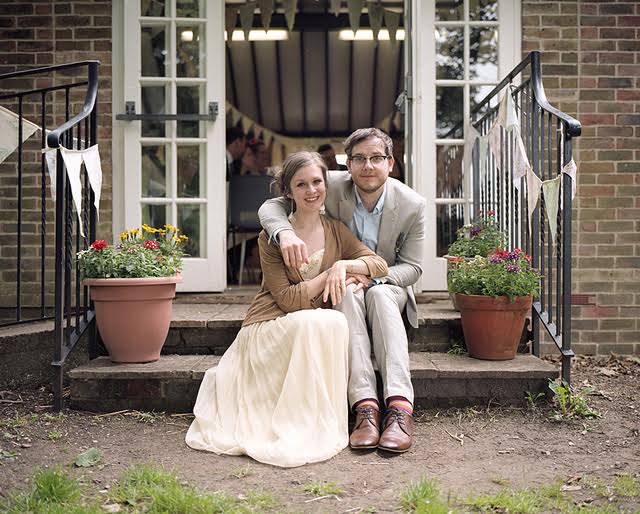 Setting up the venue 
When it comes a wedding, necessities come first. Forget about what you want, because sometimes what you crave may not go with the overall décor, or may be overly expensive and unnecessary. To be sure everything goes according to plan, settle on a budget and don't overspend. This will help you keep things organized and well-planned. Visualize the décor in your mind, and then write down main ideas. Focus your attention on what's truly needed to make the venue look heavenly.
Be specific and everything will run smoothly. Settle on simple accessories, because your focus will be on the floral arrangements. Since the ceremony will be outside, the décor will be complemented by the stunning landscape. The countryside looks spectacular in spring and summer. The greenery, fresh smell of the flowers, and vivid allure of the natural surroundings will be enough to transform a plain outdoor settlement into an exquisite wedding venue.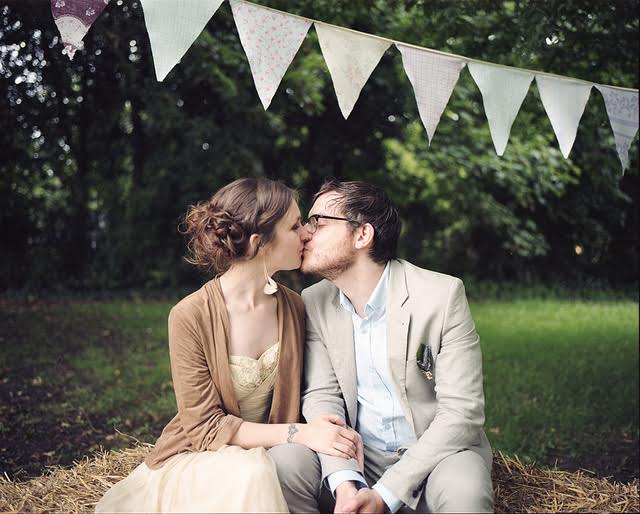 All eyes on the flora 
When we think of a cottage-inspired wedding venue, our thoughts are flooded with ideas that bring up the past, the traditional, and the vintage. But then again, this doesn't mean your ceremony has to look old-fashioned. On the contrary, if you mix and match modern accessories and you bring in traditional, seasonal floral arrangements, the end result will exude an unconventional vibe that will make your wedding appear unique and particularly enthralling.
Plants and flowers should be your main focus. Be careful when selecting the arrangements. Wild flowers like lavender, lilac, or tulips in different colors are the best. They're delicate, fragile, and incredibly romantic. Fix up bouquets in different sizes, and make sure yours is made up of the same color palette.
Tents should be your safe net 
You may not like a tent at your wedding, but then again you have to stay safe. Don't mess with the weather because it is unpredictable; and you certainly don't want it to ruin your perfect ceremony. A better choice is a marquee. There are lots of interesting designs out there that will blend perfectly with the outdoor landscape, so start looking in advance and make proper plans. Think of a light, nude color to be able to decorate it with colorful, fresh flowers. White, beige or pastels are ideal choices.
Rent a cottage
A cottage-inspired wedding doesn't have to be organized outside. In fact, the focal point of the idea is to rent the perfect place, and transform it into a fairytale wedding venue. There are hundreds of countryside cottage locations spread all across the US; however, if you want your ceremony to be truly unique, you can choose an international location. Italy for example, is probably the best country in the world for a vintage-inspired wedding. It has everything you need to make your ceremony memorable.
Cottages are comfortable wedding venues, meant for couples that don't fancy big crowds. They're intimate, romantic and memorable, which is exactly what you need to feel special, loved and appreciated by the people closest to your heart. Give your wedding an absolutely solitary look and make it stand out. For the cottage vibe to feel complete, abide by the following tips:
Center your attention on wood design; choose wooden tables and chairs, wooden baskets with countryside-inspired floral and brownish design elements to instill a feeling of vintage style mixed with modern accents
Vintage-inspired wedding cake – a traditional chocolate-vanilla cake with top frosting and seasonal fruits will blend with the overall cottage-like décor perfectly
Traditional food varieties with a modern twist – seasonal salads, salmon burgers with homemade bread, baked potatoes with butter, and a wide variety of cheeses, are original ideas that should serve as inspiration
Bottom line is riverside cottages are excellent locations for a wedding. Nature-inspired venues are romantic, fresh and truly inspiring. Use the above mentioned ideas, and make the most important event in your life a memorable experience.
By Klaus Walter and WildernessReserve.com!