Flower Chandelier How-To!
Guest Post By Taylor Poppmeier
Ever considered taking your floral decor to new heights? Try making your own wedding flower chandelier with this how-to tutorial video!
Whether you're looking for a statement piece to hang over the dessert table or a stunning display for the reception, naturally hanging foliage is the perfect way to introduce an effortless ambiance to your big day. The best part? Floral chandeliers are surprisingly simple to make and create a breathtaking display your guests won't be able to take their eyes off of.
To help you get started on your own, ProFlowers created a step-by-step flower chandelier tutorial to walk you through the process. Take a peek at the video below and don't forget to check out the chandelier inspiration too. From rustic and refined to whimsical and homespun, you'll be sure to find the right style for your big day.
Watch how this couple used the natural flowers at their venue to decorate their wedding day!
WeddingMix was so appealing because it took the idea of having a wedding video and personalized the experience so, so much more than any hired videographer would have been able to. –Kacy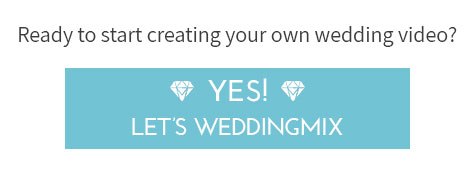 Flower Chandelier Inspiration