Announce your wedding in style with one of these unique save the date design ideas! Sending gorgeous invites has never been so effortless.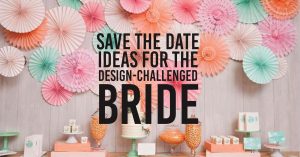 Getting engaged, while exciting, often comes with some stress. Taking the plunge into wedding planning can be a little overwhelming, leaving many couples unsure of which steps to take and at what time. From selecting a venue, to choosing a date, to booking vendors, there are a lot of decisions to make. In the midst of the early stages of planning, it is important to inform your guests of your plans. A great way to do this is by sending a Save the Date and there are many unique Save the Date design ideas out there!
Remember that many guests will need early notice if they are going to be able to set aside time to attend your wedding. Save the Dates are traditionally sent six to eight months before your big day. If you are planning a destination wedding, give your guests a little more time to prepare by sending your Save the Date eight months to a year in advance.
While wedding invitations tend to follow a more traditional structure, there are few rules and requirements when it comes to sending Save the Dates. Have fun with it! There are many unique ways to share your wedding details with your guests. There's also no reason to break the budget on the design. These are some unique and inexpensive Save the Date design ideas you might like to try.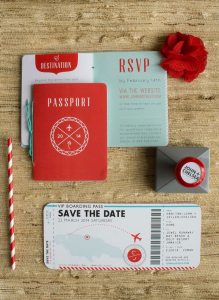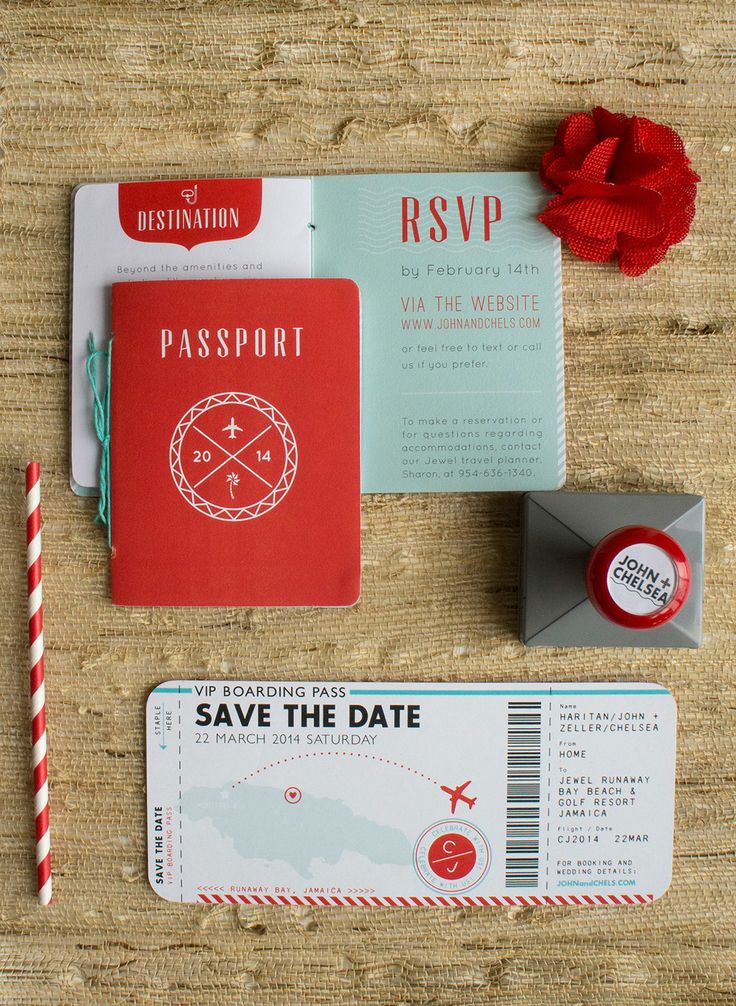 The Basics
Before you get started designing, it's important that you consider exactly what the Save the Date entails. When I was designing my Save the Date, I accidentally included the word "registry" on the card, which I later found out is frowned upon based on Save the Date etiquette. Instead of including the registry, include a URL to the website, where guests can find more information on the registry.
Here's what information should be on your Save the Date:
The Date – It's called a "Save the Date" for a reason. People need to know when to request off work, make travel plans, etc.
The Location – Even if you don't have a specific venue chosen yet, try to provide your guests the city your event will be in. This way, they know where to start looking for accommodations and what kind of travel might be necessary.
The Wedding Website – On our Save the Date, I wrote, "Visit our website for more information on accommodations, registry, etc." This was okay, but I wish I'd deleted the part about the registry.
"Formal Invitation to Follow" – You don't want people to be unclear about whether this is an invitation where an RSVP might be necessary.
The Time (if possible) – If you know you what a 4 o'clock wedding, go ahead and mention that! But if the time of the event is still up for discussion, it's probably best to save this information for the invitation.
Your Names – While many of your guests likely know who they're saving the date for, it's best to include you and your fiancé's names.
Magnet
A fairly popular Save the Date design is a printed magnet designed with the wedding details and a nice picture of the couple. This type of Save the Date can be done on a budget and is easily customizable. Make it your own by opting for a caricature rather than a photo, or with a beautiful design that reflects your wedding color scheme. If you'd like to stray from a printed magnet, consider a wood or metal magnet carved with your wedding details as an alternative.
Postcard
Postcards may be the most popular Save the Date design. Not only are they inexpensive to produce, they are less expensive to mail. To add your personal touch, get creative with the shape of the postcard. Send a Save the Date cut into the shape of the state in which you are planning to get married or choose a more decorative border. If you'd like to express your creativity within the design, share more than just your wedding details. Give your guests some information about how you met or got engaged!
Accordion Style
Design a Save the Date that folds down to a standard mailing size but unfolds to reveal a timeline of your relationship. Include milestones such as how you met, where you went on your first date, when you began your relationship, trips you've taken together, when and how you got engaged, and complete the timeline with your wedding date. Include photographs so your guests can truly experience the development of your relationship and get excited for the big day.
Video
If you have the means, this could be the least expensive and most creative Save the Date option. Film a custom video about your relationship, engagement, and upcoming wedding. Send this video through email to all those who will be invited!
Joe and Shelley's unbelievably cute save the date video was shot with the WeddingMix app. It was a fun, affordable way for them to give their guests all the details of the big day, and they get to keep these memories forever! Here's a tutorial to make your own save the date video!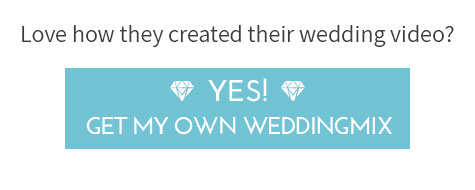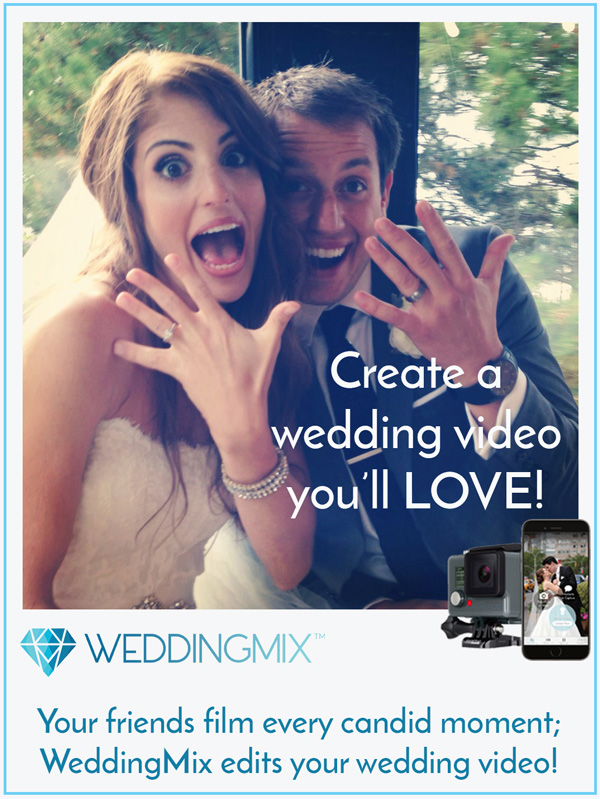 DIY
There's no obligation to go through an expensive company for your Save the Dates. If you or your fiancé have design skills, create your own Save the Date and have it professionally printed. I designed my Save the Date on Adobe Spark, which is in the Adobe Creative Cloud.  They have tons of templets to chose from whether you're looking for a postcard or something more complex like a collage.
Destination Wedding Save the Dates
If you are getting married away from home, there are many creative options that will be sure to impress your guests. Design a Save the Date that looks like a boarding pass or luggage tag. If your budget allows, send a booklet that looks like a passport. Each page can share details about your relationship and and unique ideas for the wedding venue. For example, if you're planning a destination wedding in New York City, you might include fun New York attractions, interesting hotels, and big-city advice!
Other Unique Ideas
Send your guests a crossword puzzle that, when complete, reveals fun facts about you and your fiancé and the details for your wedding day. Have an item personalized with your wedding details such as a nice pen, coaster, bookmark, or tea towel. Another creative option is to send a balloon personalized with the wedding details that, when inflated, will be large enough to read.
No matter what you decide one, there are many different Save the Date design ideas to choose from. Many of your guests will hang them on their fridge (and a few with throw them in the trash). Either way, it's a great chance to access your creative side. It's also a great addition to your wedding album. Good Luck!