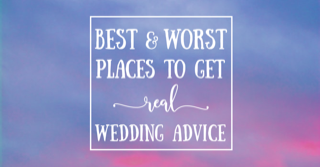 Wedding planning can be complicated. Your friends and family are all giving you different tips, and you're not sure where to start. Luckily, we've compiled a list of the best and worst places to get REAL wedding advice to help you sort through the junk! Plus, we've got some fabulous tips from wedding extraordinaire, Sadie, from Honeysuckle Weddings!
The Worst
Pinterest
Pinterest is a great way to get inspired, but offers little to nothing for real tips. Pinterest offers the eye candy, but not how to do it. It also doesn't take into account different budgets. If you're looking to have a fabulous wedding on a beer and brat budget, Pinterest probably isn't for you.

I have slowly but surely stopped going to Pinterest for wedding planning advice altogether. Anyone else? Pinterest is overwhelming, cluttered, and most of the time, outdated. It's an ok place to go to spend hours scrolling through wedding inspiration (that's most likely unrealistic, super DIY intensive, or simply out of your budget), but have you ever tried to find legitimate advice here? "-  Sadie, Honeysuckle Weddings
Instagram
How to set a budget? Cheap decor alternatives? Where to splurge? If you find yourself asking any of these questions, stay away from Instagram. Much what was said about Pinterest applies to Instagram. You'll see a ton of dream worthy weddings, but little advice on how to get there.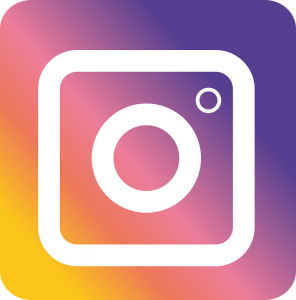 The News
Every summer the local news is flooded with wedding show this, wedding show that. How many of us are actually going to make to a local wedding show just for vendors to tell us we can't afford it? A quick google search will give you the run down of any wedding show, and save you the hassle!
The Best
WeddingScope
Are wedding budget calculators leaving you spending more, and killing your vision? WeddingScope is the modern answer to those outdated wedding spreadsheets. See real weddings, and get real advice from real brides in the know by just entering your budget. You can even narrow it down by region! Have a go at it here!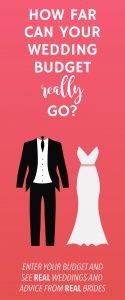 Planners
Not every bride can afford to have a planner,  but if you can they're a great resource for all of your needs! They'll be with you every step of the way, and keep from having those all nighters stressing about if everything is going according to plan. If you've ever dreamed of having a personal assistant, this could be your chance!
Without a doubt the most underrated place to get solid wedding advice is a wedding planner. They really shouldn't even be called wedding 'planners', but rather 'fairy god mothers' (or fathers!). They're pure magic. Planners are experts when it comes to weddings, yet they're so often overlooked by today's DIY-wedding couples. However, there are truly so many reasons why planners are the best source of wedding advice." Sadie, Honeysuckle Weddings
Facebook Groups
Facebook groups are a fabulous way to get answers to your most specific questions. You'll be able to find groups that are tailored specifically to your needs, and even specific to your regions. This is also a great way to find sales and online coupons. The icing on the cake is you'll be able to discuss with brides who are in the exact same situation as you.
Wedding Forums
Wedding forums are for the people who really want to find out what's what. Here, you can find brides discussing every detail from dress fittings to staying mentally and physically healthy during the planning process. All you have to do is soak in every bit of information you may find useful. Check out the forums on Wedding Wire to get started!
Real Brides
Don't underestimate the power of friends who have been through the wedding planning marathon. At the end of the day, they are the people who understand your vision the best outside of you. Most of the time, they'll give you the no-frills run down on how to make sure your big day happens the way you envisioned.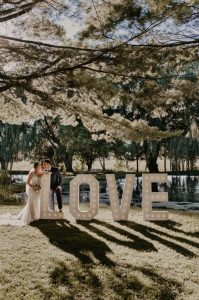 Hopefully, now you can see that finding real wedding advice isn't always about gushing over the latest trends. Use our advice, and have the dream day you always envisioned. Happy planning!