Your wedding day is one of the most important days of your life. Why not have it take place during a jaw-dropping sunset in Morocco, the snowy peaks of the Alps, or any other place your heart desires. Whether you're considering, or have decided on, a destination wedding, these 10 destination wedding hacks will save you from mayhem during the planning process!
1. First of all, be realistic about your guest list
According to Sandy Malone's How to Plan Your Own Destination Wedding (grab a copy here ASAP), It's impossible to start planning a wedding without an actual invitation list. Hundreds of people will not be able to make your wedding, and some who you aren't even close to, will want to join just for the free tanning and drinks. The best idea is to tell everybody that you're planning a intimate destination wedding and pray for the best. Sit down with your SO and family to talk about whether or not you're funding somebody's trip, how the rooms are working, and to choose alternative hotels for those who might need a cheaper option.
2. Pick your destination, THEN your venue
Many people don't take into consideration whether or not a majority of their family and friends have passports. If they don't, look into Puerto Rico or the Virgin Islands. You will always find a beautiful, special venue, as long as the important people can get there!
3. Don't forget about currency rates
The U.S. dollar is hit or miss depending on what country you're planning on visiting. You can get a bargain in South America, while spending almost double in Europe! Make sure to look into currency rates before settling down.
4. Have a backup plan in case Mother Nature isn't feeling too good
We know you're craving perfect weather at a destination wedding, whether beautiful snow in the alps or a hot, summer's day in Mexico. However, that's one thing you simply can't control. Make sure to have a plan B if the weather doesn't go as planned. Ask around your venue if they have an emergency indoor option, or possibility of moving the wedding back until later in the afternoon (or maybe even the next day)
5. Download these apps and tools for planning your wedding
Do you love to stay on top of things? Trust us, these apps will help you take things into your own hands, and ease your anxiety!
"Getting a WeddingMix allows couples, their friends and families capture all kinds of memorable moments, from first dates to honeymoon trips, as images and videos. WeddingMix experts then turn the images and clips into a production-quality video that can be stored in a cloud, so it's sharable. It's the perfect companion for your destination wedding!"
6. Read up on marriage legality
Our friends/family can easily become ministers online in the United States, however, other countries have various strict rules about registering minister and having a permit to make the wedding legal. 
If there are residency requirements or paperwork needs you can't fulfill, consider having a legal union at home and a non-binding ceremony at the site.
7. Save your guests' photos and videos online
You're having a destination wedding: that means you're not limited to only one day of photos and fun. There will be plenty of hilarious stories and memories made, and you should make sure to hold onto those documented by your friends!
Grace and Joe got married in Puerto Viejo, Costa Rica, where they fell in love with each other! She got a WeddingMix to save her close, personal moments, including the days before the wedding. They explored the jungles of Costa Rica and kayaked in the ocean. Watch their WeddingMix below:
Video by WeddingMix
8. Find out what happens if your guests stay offsite
Beware: some hotels require a day fee for visiting guests from other hotels. Make sure to ask about this beforehand, or you could get stuck paying a lot of unplanned fees!
9. You don't have to go with a traditional wedding dress
Keep your dress short, simple, and elegant for your destination wedding. You'll have a MUCH easier time traveling and keeping cool if you're in a tropical destination.
10. HAVE FUN!
You're away from home, and able to have new experiences with those who are closest to you! Think of fun activities or scout out tourist attractions around your venue. Remember, this is your special day, do something unforgettable.
Alicea and Alvin got married at a beautiful venue in Cabo San Lucas, Mexico. Their WeddingMix shows them surfing, planning in the sand, drinking, and… the groom skydiving into the wedding ceremony! Checkout their fun wedding video below:
We had a limited budget and decided to forego a professional videographer. We were thrilled when we learned about WeddingMix as an affordable alternative. We wanted an interactive and fun wedding and WeddingMix certainly added to that. It gave guests an active role in capturing such great moments. It was awesome to experience the wedding and adventures from all of our guests' perspectives!" – Alicea
Moments created & captured by loved ones. DIY wedding video highlight by WeddingMix.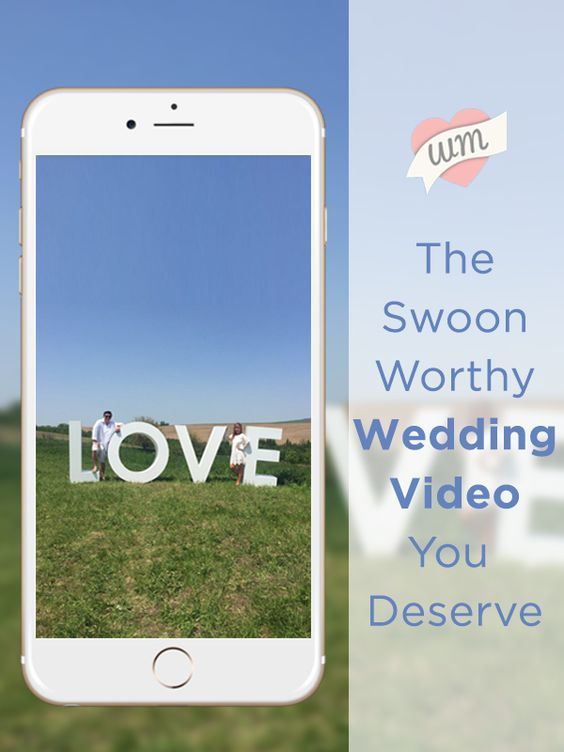 Wedding destination hacks by WeddingMix