This Andover, NJ wedding video was dazzling. The bride and groom were absolutely adorable together and their ceremony at  The Barn at Perona Farms is truly stunning! They made sure to have their family and friends use the WeddingMix app + HD cameras to document their incredibly special day. Their first dance is sure to make you smile and laugh!
This happy couple's guests did a wonderful job capturing some truly memorable moments. There was an exciting buzz in the air as the wedding party got ready for the ceremony. When the bride and groom saw each other for the first time it was incredibly awe-inspiring. Mizaris and Luis' wedding ceremony is one for the books. From the adorable little flower girl and ring bearer walking down the aisle to the bride and groom reciting their own vows, there was so much love that filled the room. This group of family and friends knew the perfect way to celebrate with the newlyweds. There was so much fun and dancing. The bride and groom had an adorably hilarious first dance together.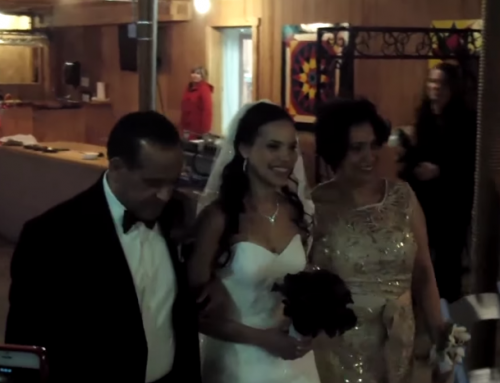 Thanks to Mizaris + Luis' guests and the WeddingMix app, this happy couple will be able to relive their wedding day whenever they please. It is evident that these two have so many years filled with love and happiness ahead of them.