Editor's Note: Today we are joined by blogger GROOM, Ryan as he shares the story of their Carnivale wedding in downtown Chicago. Although they asked their guests to put down their phones during the ceremony in this unplugged wedding, check out the awesome clips they captured throughout the day! All photos by the fabulous Johnny Michelle Photography.

When Sylvia appeared at the top of the stairs with her father, I'll admit that I completely lost it. Sylvia and I not only wrote our own vows, but being the gaming nerds that we are, we wrote an extra set of 5 vows. We chose one of them at random with a roll of a D6 with a 6 meaning it was the officiant's choice. It was totally great even though I don't think Sylvia or I exactly got the vows we wanted.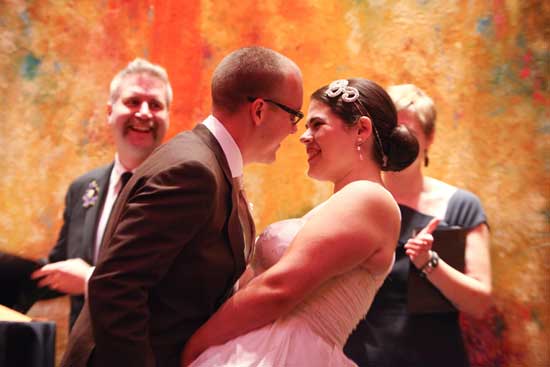 Once that bit of wonderful silliness was out of the way, we had our brief ring exchange along with some additional vows, then we kissed and then that was it! We were officially married. A thrilling rendition of the Newlywed Game Theme sent us down the aisle.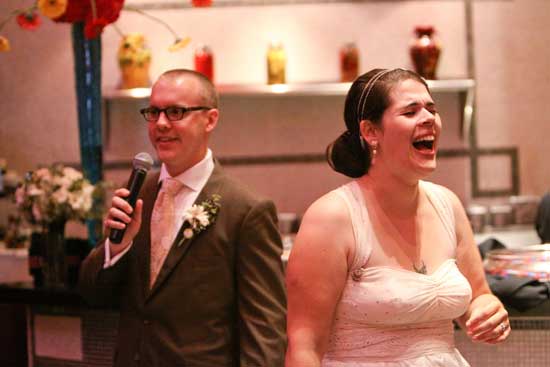 I had always heard about the bride and groom having a hard time getting any food on the wedding day and I didn't really get it till we started making those rounds. Even if you only spend a minute with each person, when you have about 190 people, there's just no time to sit down, much less eat. I think I had a couple of bites of sausage and Sylvia had a piece of bacon, but that was about it.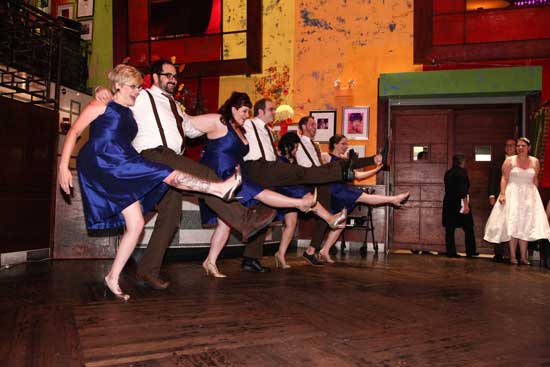 Once we finally managed to say hello to everyone, our attendants put on a choreographed dance that was quite good considering the fact that they'd put it together in all of 10 minutes the day before.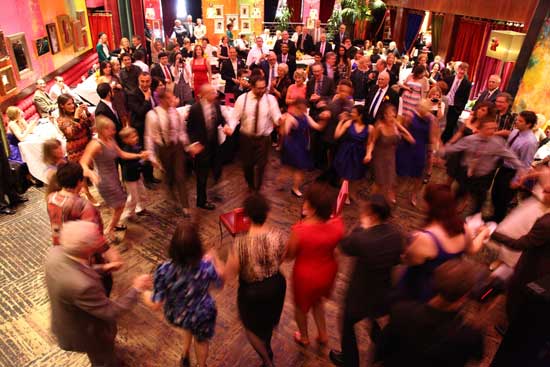 It's all a bit of a muddle at that point just because there were so many things going on all at once. I can't really remember much else other than everything finally winding down and Sylvia, myself and our attendants as well as a couple of close friend getting on the party bus to go take photos around the city.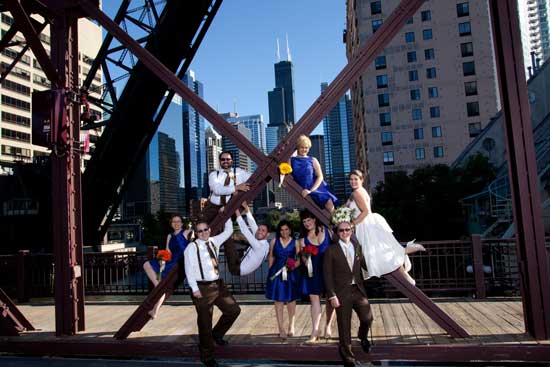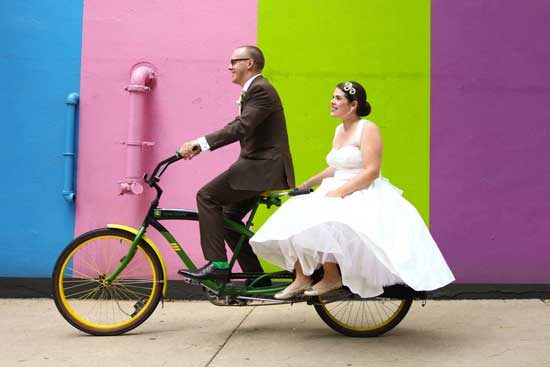 After the photos, we hit the bowling alley and waaaaaaaaay more people showed up than I expected. I didn't think more than 10-15 people would have showed up, but we ended up having close to 40, which was a really great way to cap the evening. After shutting down the bowling alley, we finally wandered back to the hotel and were able to give ourselves permission to just pass out and sleep. We were finally married. It was amazing and glorious and everything about the day was fantastic.
Read more from Ryan on his own blog at Thoughts from a Groom.