Bride Mary and her husband celebrated their wedding day in their beautiful hometown, Louisville, Kentucky. They worked together to create their special day (without a planner) and it ended-up being their dream wedding! Watch their charming Louisville wedding video by WeddingMix below.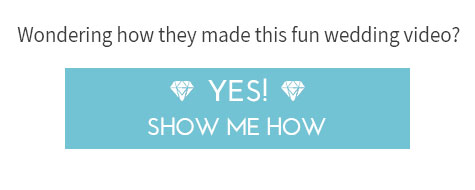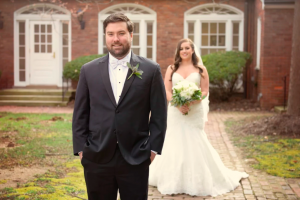 1. What part of your wedding planning are you most proud of?
I was most proud that we accomplished the entire wedding without a planner. We did everything ourselves, from the planning process and through the wedding weekend. Making sure every detail was covered took a lot of work, but I am proud to say we saved the thousands of dollars it costs to hire a planner. Everything turned out exactly how I envisioned in the end! 

2. Where did you get married?
We were both born and raised in Louisville, Kentucky, so naturally this is where we got married. We got married at St. Francis in the Fields Episcopal Church. This is the church where I (the bride) was christened and grew up attending. Our reception was at the Frazier History Museum in Downtown Louisville. 

3. Why was using WeddingMix appealing for your big day? 
I was a budget conscious bride from day 1 of planning: I knew that I would need to make a lot happen with a small budget. Local videographers could offer me was a 4-6 min video with music for no less than $1000 (at minimum). Getting a "music video" type of video wasn't appealing to me, I wanted to hear what was said and truly remember the emotions of the day.
WeddingMix appealed to me because I had a say in the entire editing process and was able to make sure the most important moments captured ended up in our video. Our wedding party really got in to it and loved being able to be behind the camera and got some really unique "interviews" of the bride, groom, other members of the wedding party and family! It was really special to us! Not to mention it was the most affordable way to capture our special day.

4. What were the most important moments that WeddingMix was able to capture on your special day?
We were able to capture the boys getting ready, which I, as the bride, obviously would have never seen otherwise. We also got to capture the entire ceremony which was VERY important to me. I didn't know that our flower girl literally ran at a dead sprint down the aisle and I was able to watch afterwards and enjoy that adorable moment (she was only 2 years old!). Getting a WeddingMix also allowed me to see moments that I wasn't present for, especially at cocktail hour. One of our groomsmen interviewed guests about our wedding and that was really neat to be able to watch afterward. 

5. What is your top wedding budget tip(s)?
Pick the 3 most things that are important to you and stick with them. Ours was band, food and alcohol, so we didn't skimp on these 3 things. Also, do your research. Don't just pick the first vendor you meet with. Think outside of the box, to save us thousands of dollars we did heavy hors d'eouvres vs a plated meal for dinner. We also did table centerpieces with just candles on 1/3 of tables, just greenery on another 1/3 and full floral arrangements on the remaining 1/3 to save money and not have to pay for arrangements for all the tables.
Make sure to utilize DIY sites like Pinterest and Etsy to find alternatives to expensive items. We made our own DIY photo booth instead of renting a photo booth and saved hundreds. I promise, you can make it work! We came in about $2,000 under budget by doing our research, and DIY!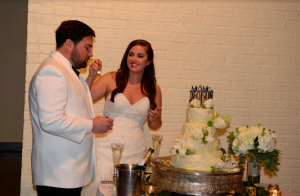 Vendors:
Photography: April Brannon Photography 
Entertainment: Pink Cadillac Band 
Catering: Jarfi's Catering
Louisville wedding video: WeddingMix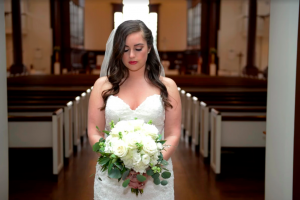 [67726]