This destination wedding video seriously shows all the  joy and excitement of Amber and Jason's big day! Plus it shows just how gorgeous weddings on the beach really are.:)
The stunning couple chose to get their very own personalized wedding video. They had their friends and family who attended their wedding use the WeddingMix app + HD cameras to document not only their wedding ceremony and reception, but all the other fun activities that went on during their trip as well! Don't miss out on watching their awesome highlight video below:
Not only was this an incredible destination wedding video, but you can also see all of the fun activities Amber and Jason took part in while they were on their trip! These two looked like they had an amazing time celebrating their marriage on the beach with all of their friends and family. The bride looked beautiful in her wedding gown and the couple took some stunning wedding photos. Many guests gave their well-wishes to the newlyweds and everyone looked like they had a great time at the reception. It was awesome to get a sneak peak at all the exciting activities that also went on! There was zip-lining, swimming with dolphins and so much more! I am so jealous!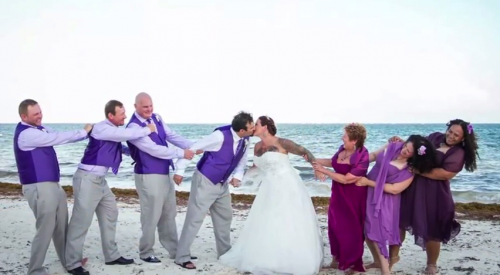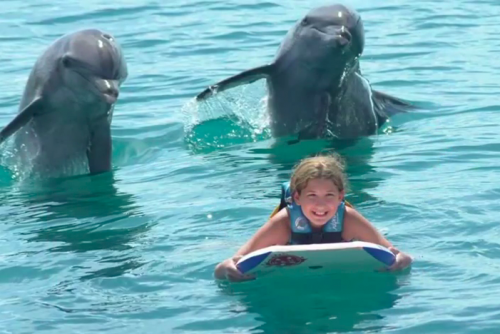 Thanks to the WeddingMix app along with the help of their friends and family, Amber and Jason will forever have their very own personalized wedding video. For years to come they can relive their wedding whenever they please. They have many years of happiness ahead of them and we wish them the very best here at WeddingMix! 🙂