This gorgeous Indian wedding in Peachtree Corners, Georgia will leave you speechless. It is filled with beautiful traditions and customs that make this wedding like no other. Watch as the groom performs the Baraat with his family and friends!
This WeddingMix video was captured by the couple's family and friends. Their wedding party had such an amazing time and filmed these unforgettable moments by using their own cameras along with the WeddingMix app and rental cameras.
Using WeddingMix was a great way to get people to help out, and really make them feel like they are doing something important." – Radhika

Love their style? Here's how you can do it!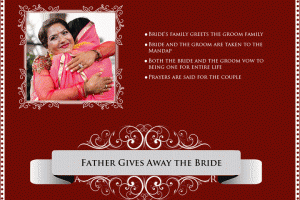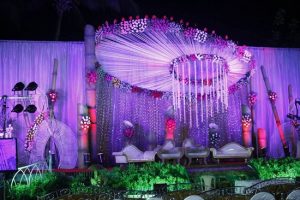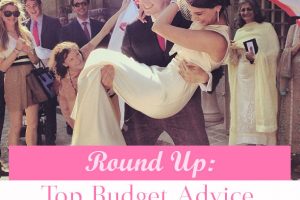 Advice from Radhika and Suhag!
1. What part of your wedding planning are you most proud of?
We were most proud of the reception. An Indian wedding is a four day event, so it starts with a Henna night. Then there is a Vidhi, which is when yellow turmeric powder (Haldi) is rubbed on your skin to give you a glow, then the wedding and reception. After three days of events, everyone is just ready to get to the reception and party. It was so much fun, the bridesmaids and I did a typical Bollywood choreographed dance, lots of good food and drinks and just having a blast!
2. Where did you get married?
We got married at the Hilton in Peachtree Corners, Georgia.
3. Why was using WeddingMix appealing for your big day?
We loved WeddingMix because we felt like a full video of the entire day is super lengthy and rarely ever watched. We look at our grandparents and parents wedding albums so much more often than their videos, but we still wanted a shorter video to remember the day. After going through the budget, we agreed to splurge on the photographer, and once we found WeddingMix, it was a fun and affordable way to get a video! It was great because with large Indian families, everyone always wants to help out. Using WeddingMix was a great way to get people to help out, and really make them feel like they are doing something important.
4. What were the most important moments that WeddingMix was able to capture on your special day?
Since it was an Indian wedding and was a little longer than typical American weddings, We think the most important was the first day; the henna night. It was casual with lots of colors, henna being done, good food and just catching up with friends and family! We also loved that WeddingMix was able to catch all the dancing and craziness of the Baraat (groom's processional).
5. What is your top wedding budget tip(s)?
As an accountant, I was all over this. I would say the first and most important thing is to figure out what's the most you can spend and still afford, and then lower your budget by a few thousand dollars. The reason we lowered our budget a little was for two reasons:
1. Keep in perspective that this is just one day, you still have your entire marriage after this.
2. You're going to make a few higher dollar value decisions throughout the process. You might really want to spring for the cake that's $500 more, and if it is super important to you, then you still have that few thousand dollars you lowered your budget by.
Then figure out your top three or four priorities. For some people it's food and photos; for others it could be decor and wedding favors. Figure out what areas are important, so you know to allocate more of your budget towards those. Lastly keep track of it as you go through and book each vendor. You'll be surprised that you can actually save your budget in a few areas and move it to other areas you really care about.
Vendor Shoutout!
Photographer: Haring Photographer
Décor: Weddings in Style
Wedding/Reception Outfits – Image Boutique in Suwannee, GA
Officiant – Dr. Majmudar
Makeup – Yuliya Niko Artistry
Henna – Beauty You Deserve (Nikki Karmini)
Venue – Hilton Peachtree Corners
[77043]