What a perfect wedding for Kelsey and Jacob! This special day was overflowing with sweet moments, like when the maid of honor sang a personalized song to the newly weds! How sweet!! See it all in the couple's Lafayette wedding video below!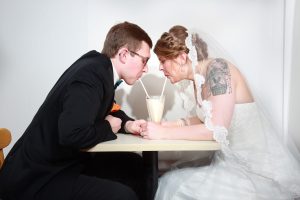 1. What part of your wedding planning are you most proud of?
Definitely the decorations. We chose a retro vinyl record theme, with teal and orange as our colors. A friend decorated for us, and my 11 pages (okay…maybe a little much?) of instruction and her amazing talents really paid off!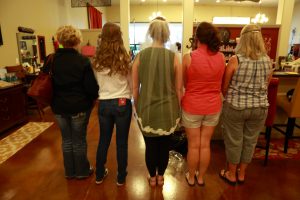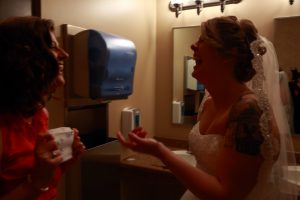 2. Where did you get married?
The Outpost in Lafayette Indiana.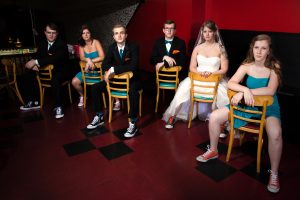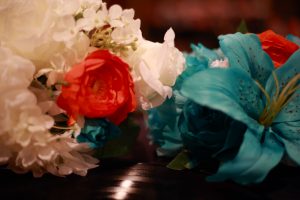 3. Why was using WeddingMix appealing for your big day?
Initially the cost was the most influential part, but once the time came, we were excited about the non-traditional factor, and having our friends and family capture their most important moments.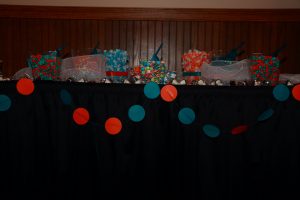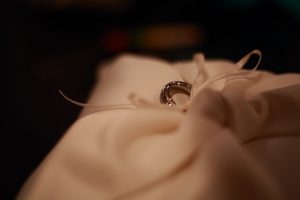 4. What special moments from your wedding do you want to remember forever?
All the laughs had and special moments shared with our guests.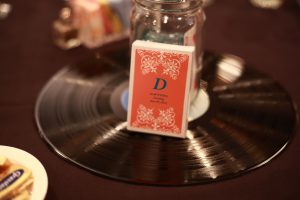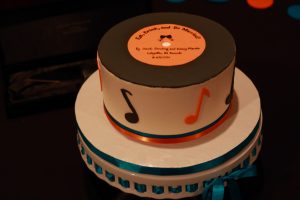 5. How did WeddingMix help capture those moments?
The moments that were captured were the moments that meant the most to our guests…they filmed their experiences and helped us by creating our wedding clips!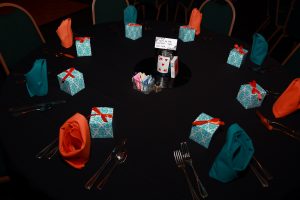 We can't get over how awesome the personal decorations for this wedding were!! If you haven't already, check out their Lafayette wedding video  to see the special day through the eyes of the newlywed's loved ones.