Talk about a romantic reunion!
Kiana and Kwaku tied the knot where they first met – as college students at the University of Michigan. Not only did this stunning couple have their wedding at The Michigan League, they also infused their multi-day celebration with personalized details that brought all their friends and fam together! From their traditional Ghanian Wedding ceremony, soccer inspired wedding gifts, and the bride's vibrant dance shoes, Kiana and Kwaku's Wedding Video Love Story  will leave you breathless.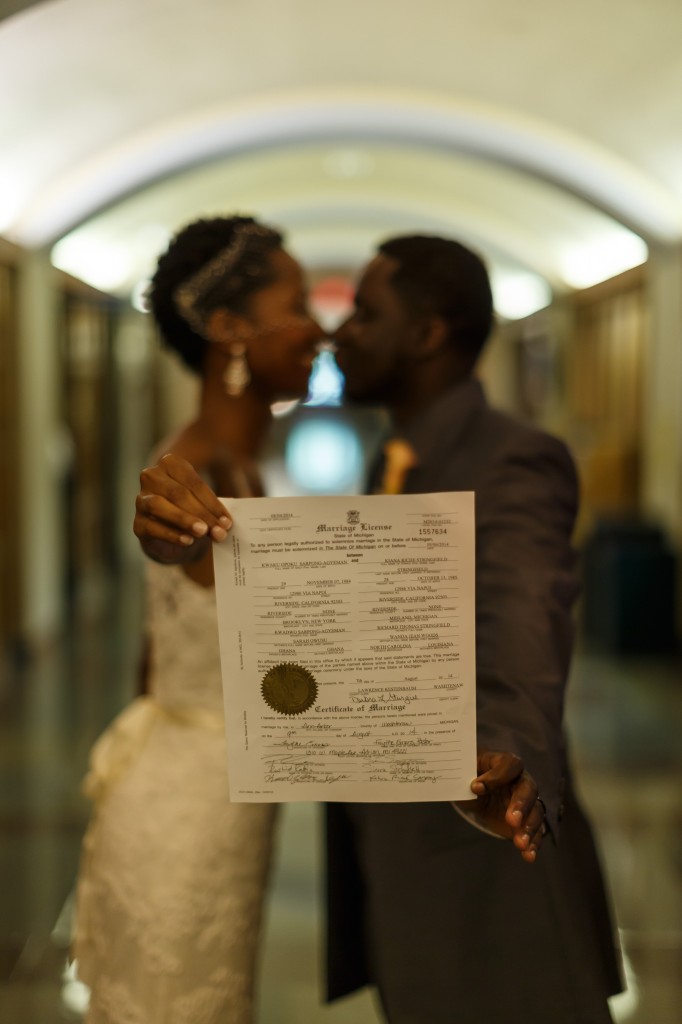 I'm most proud that we were able to integrate so many different things into our wedding to join our families together. We were were able to incorporate little tiny details about ourselves to make the day memorable for us personally. For example, I'm a dancer and my husband is addicted to soccer so we had little ceramic dance shoes and a soccer ball next to our gift card box. Furthermore, my wedding shoes were argentine tango dance shoes and he wore soccer-ish shoes too!
The day before the wedding was jam-packed with activities: bridal shower, rehearsal dinner and a separate Traditional Ghanaian Wedding Ceremony. I changed outfits at least six times before the weekend was over!!
I'm also so happy that we were able to have our wedding at the University of Michigan where we first met. Its kind of like we went 'back to the beginning' and so many of our graduate friends were able to come back to college and relive old times. It was so nostalgic to be there and great to share the campus with those who had never been. We held our rehearsal dinner at "Cottage Inn" which was our favorite pizza spot from back in college. And lucky for us, since we had our cute WeddingMix cameras a week prior to the wedding, we were able to catch that hilarious rehearsal dinner on tape!!
I absolutely loved the WeddingMix app and it worked so wonderfully. Our friends and family did a great job and they had fun with it. I'm so so glad that we went with this choice. For starters, the wedding events spanned for more than one day, and had we hired a professional videographer to cover more than one day it would have been super expensive. By having friends and family record video, we were able to capture all of the different events with good quality and from different vantage points.
Also, our wedding was in a huge space and we had multiple things going on at the same time (pictures, cocktail dinner, reception, getting ready, etc). With 5 different people involved, we were able to catch each of these moments in detail. Brilliant – especially because I got to see how everything ended up coming together without having to be in ten different places at once. In addition, it was great to see the raw footage and a lot of the "candid" moments that I had no idea were happening! I would certainly recommend this to brides with big weddings. It's a fantastic way to see how every single detail you spent so long planning for came together.
I think one of the more special moments from the wedding was the Traditional Ghanaian Wedding Ceremony the day before the wedding. My husband is Ghanaian and it was very important that we have this ceremony to join the two families as well as highlight his and his family's cultural identity. One of the key things that we wanted to do was make our wedding culturally artistic and a learning experience for everyone involved. His mom had custom-made wedding attire for both of us and I was so happy to take part in this because I've never been involved in anything like it. I think it was a great experience and great exposure for all of our family and friends involved. So many members of both families hadn't met each other before the wedding, so this was a great introduction before the big day.
Based on how the ceremony is conducted, I was actually in a separate room for about 75% of the ceremony and didn't come in until the very last moment. I was so happy that my cousin and close friend were able to capture the ceremony in full from beginning to end so that afterwards I could see everything!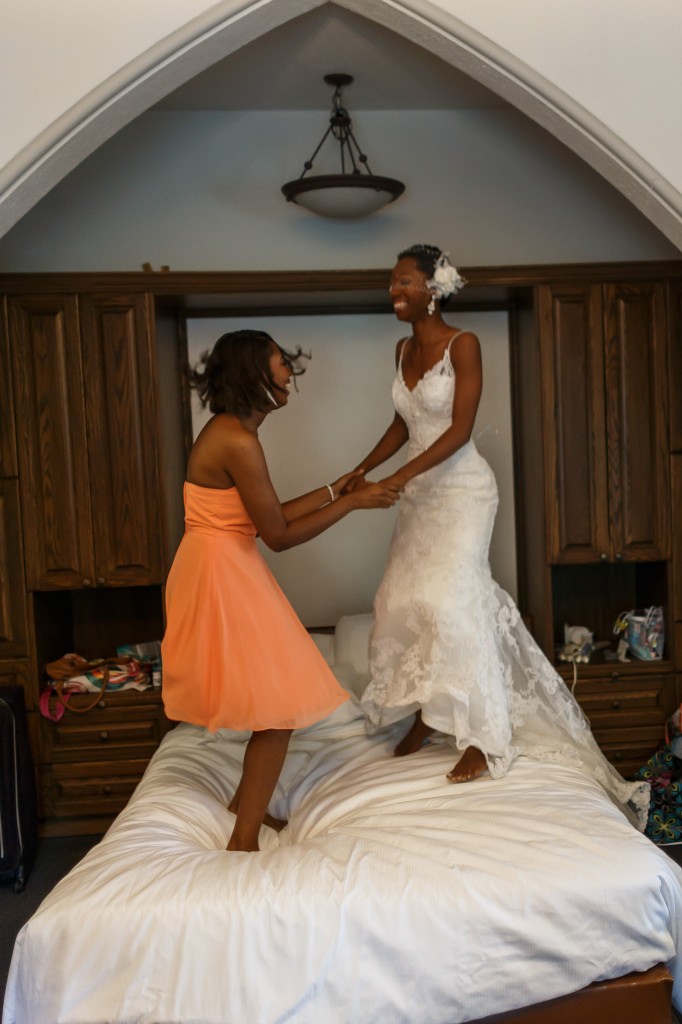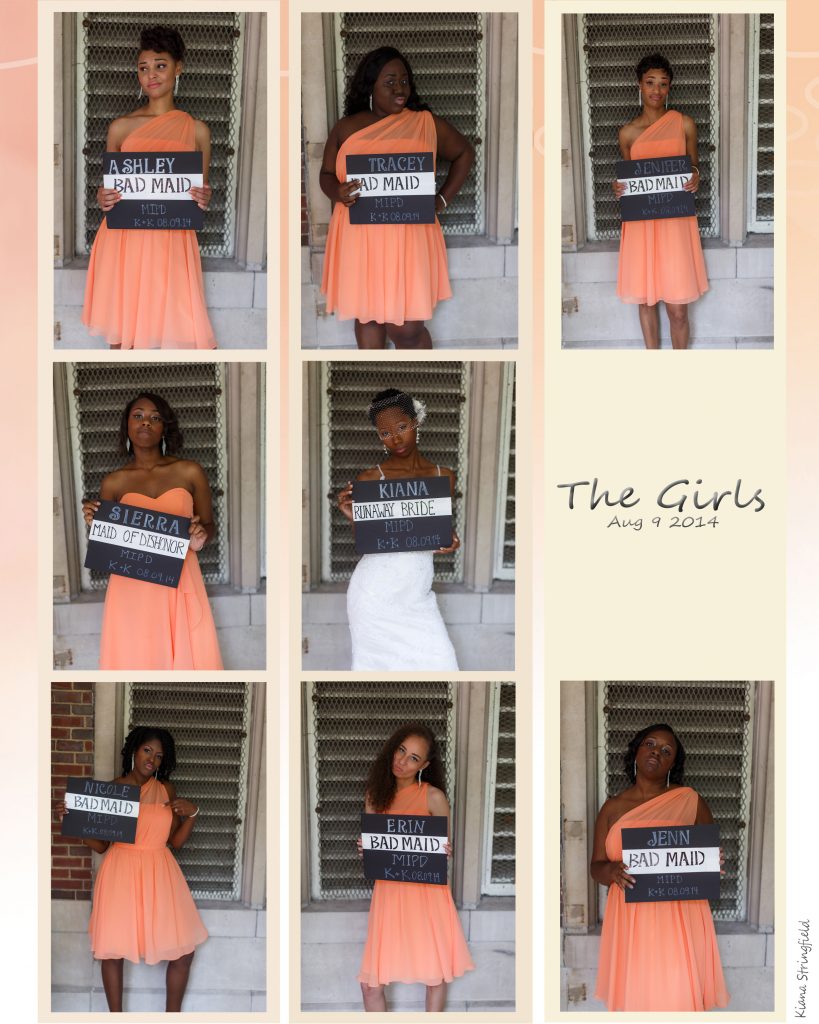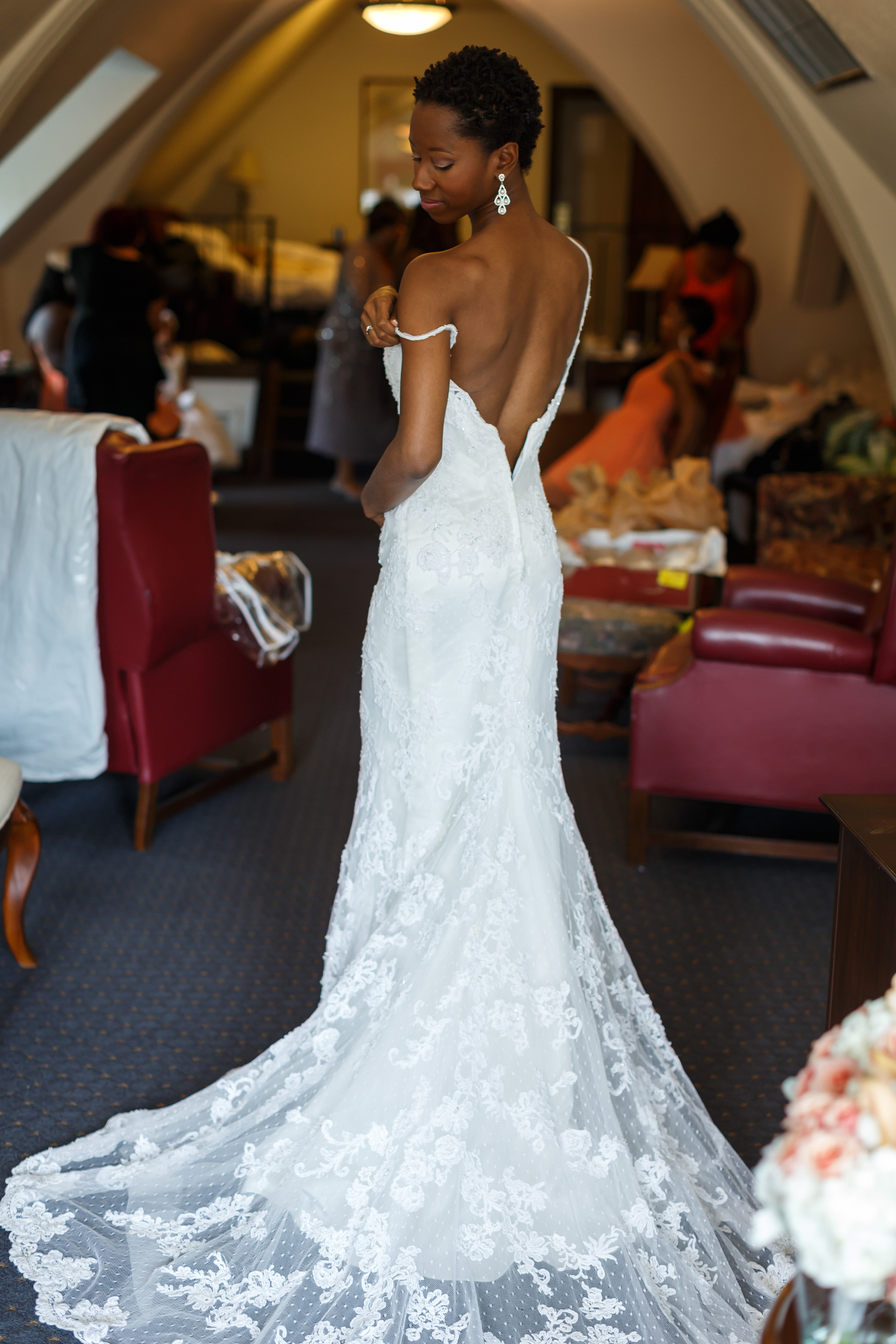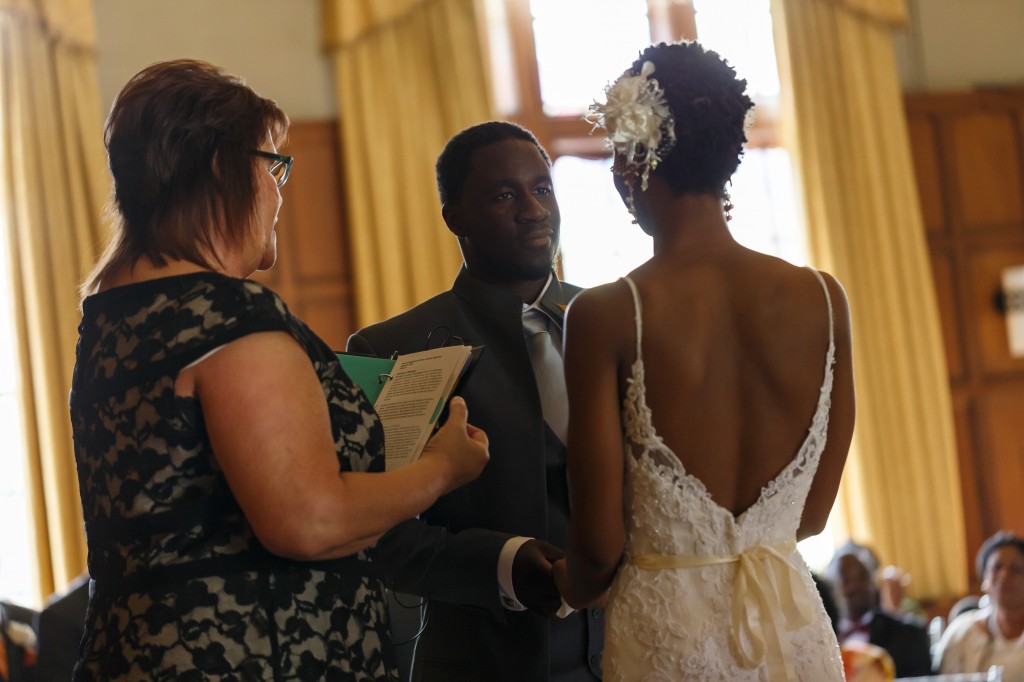 Congratulations to the happy couple!
– The WeddingMix team