This bride described her wedding as "Perfect," while the groom described it as "Fantastic." Either way, we agree! These teacher newlyweds clearly put their heart and soul into their wedding, and their wedding video in Bedford showcases all their inspiring school-themed wedding ideas.
Because all their guests' used the WeddingMix app, the cute couple could transform their best moments into their personalized wedding video from their guests' perspective showcasing their precious vows, unique theme, rocking reception, and more!
Check out their wedding video highlight to relive their big day!
What part of your wedding planning you are most proud of? 
Craig and I met through our jobs as high school teachers. Our passion for education was an immediate commonality. We both wanted our wedding to reflect who we are and instantly fell in love with a vintage school theme; it was school and education that brought us together after all.
In a world with Google, Pinterest, and the power of the Internet I thought coming up with ideas was going to be easy. I could not have been more wrong. Pinterest search after Pinterest search yielded few results and searching the Internet brought little success.
One night Craig and I decided to sit down and brainstorm what we wanted for our wedding. Refinishing desks, designing pencils, contacting library after library to find card catalog drawers, visiting antique stores, and finding all the items we loved from our elementary school days not only helped bring our vision to life, but also brought us closer together. We were so proud of each detail, no matter how small, because we envisioned it, designed it, and created it. Our planning and crafting created a wedding that was perfectly us.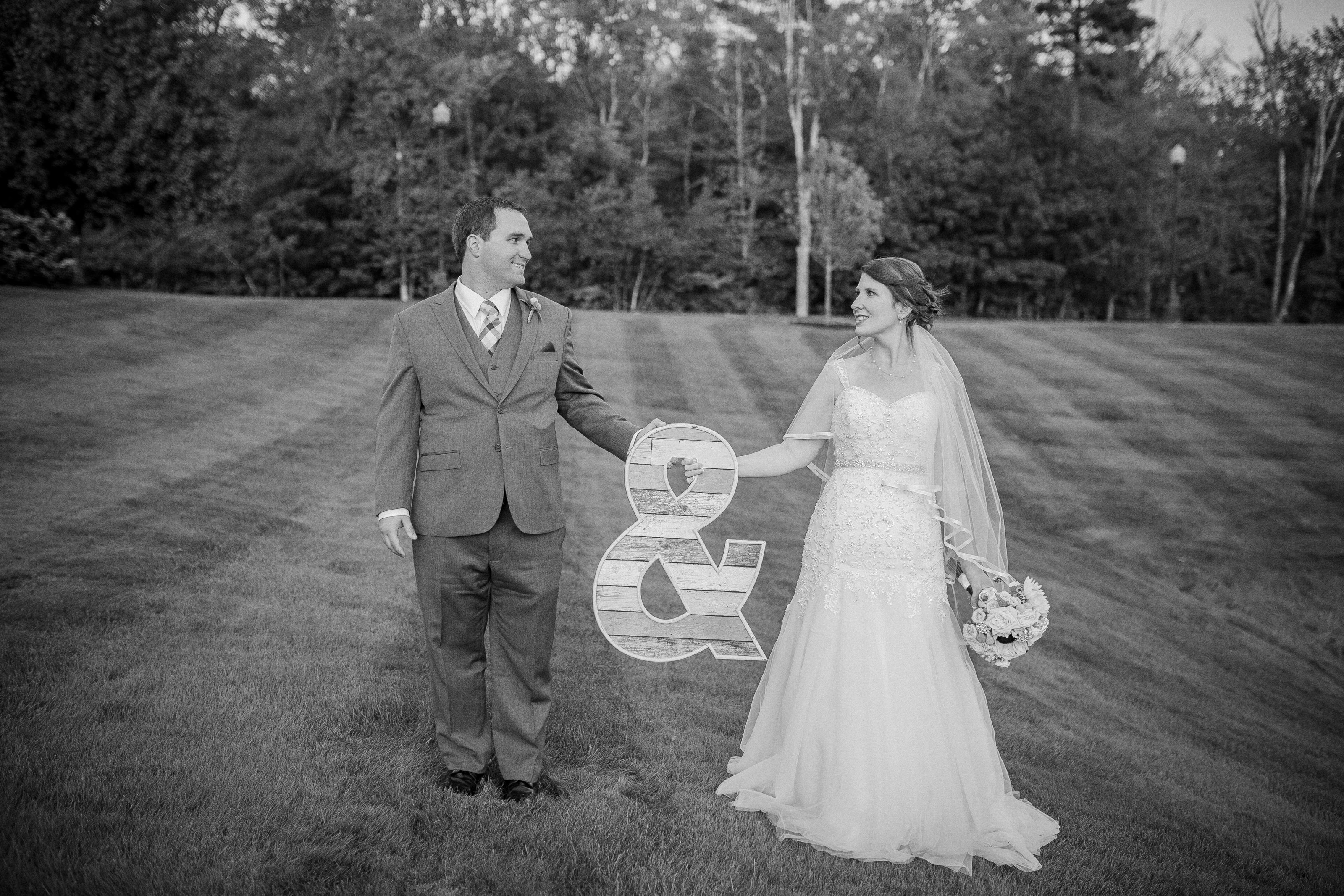 Where did you get married?
We got married at the Lutheran Church my family and I grew up in. My parents were married at the same alter as Craig and I. Their 30 + years of marriage is one Craig and I hope to emulate, so being able to say "I do" in the same spot was very special.
We added burlap bows with sunflowers on each pew and flower arrangements on the alter. Our programs were created to look like composition notebooks helping to carry our theme into our ceremony. The reception took place at Brookstone Park in Derry New Hampshire. Guest were shuttled to the reception site via school bus. Brookstone Park is a golf course full of beautiful ponds, sloping hills, and manicured grounds. Cocktail hour took place outdoors on a patio lit by paper lanterns, while dinner and dancing were inside in the ballroom. The ballroom was perfect for our 200 person wedding and our DJ kept the dance floor busy all night. Our photo booth and cigar bar provided those with two left feet multiple options for fun. Our wedding was everything we could have dreamed of and our guests still talk about how much they enjoyed the night.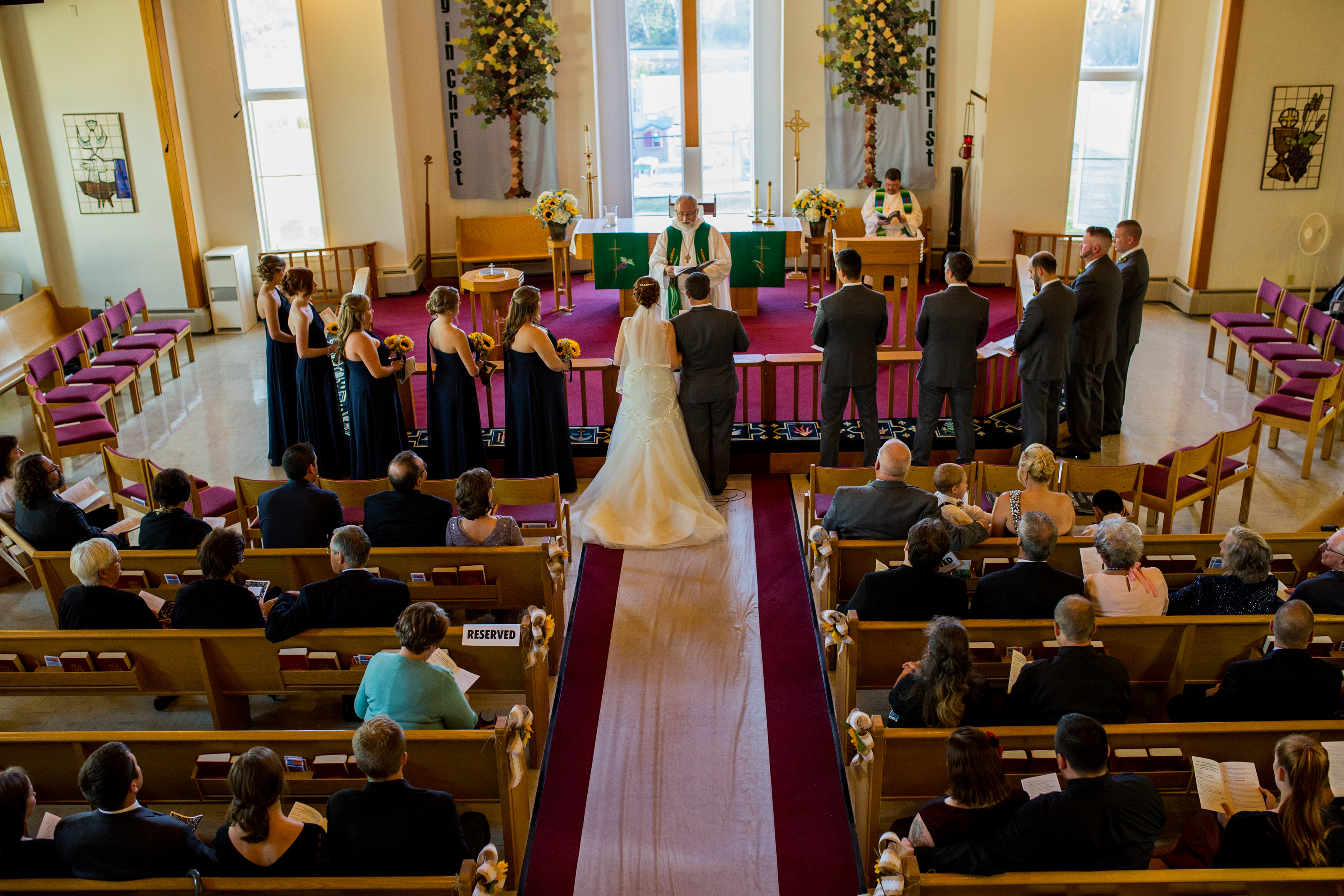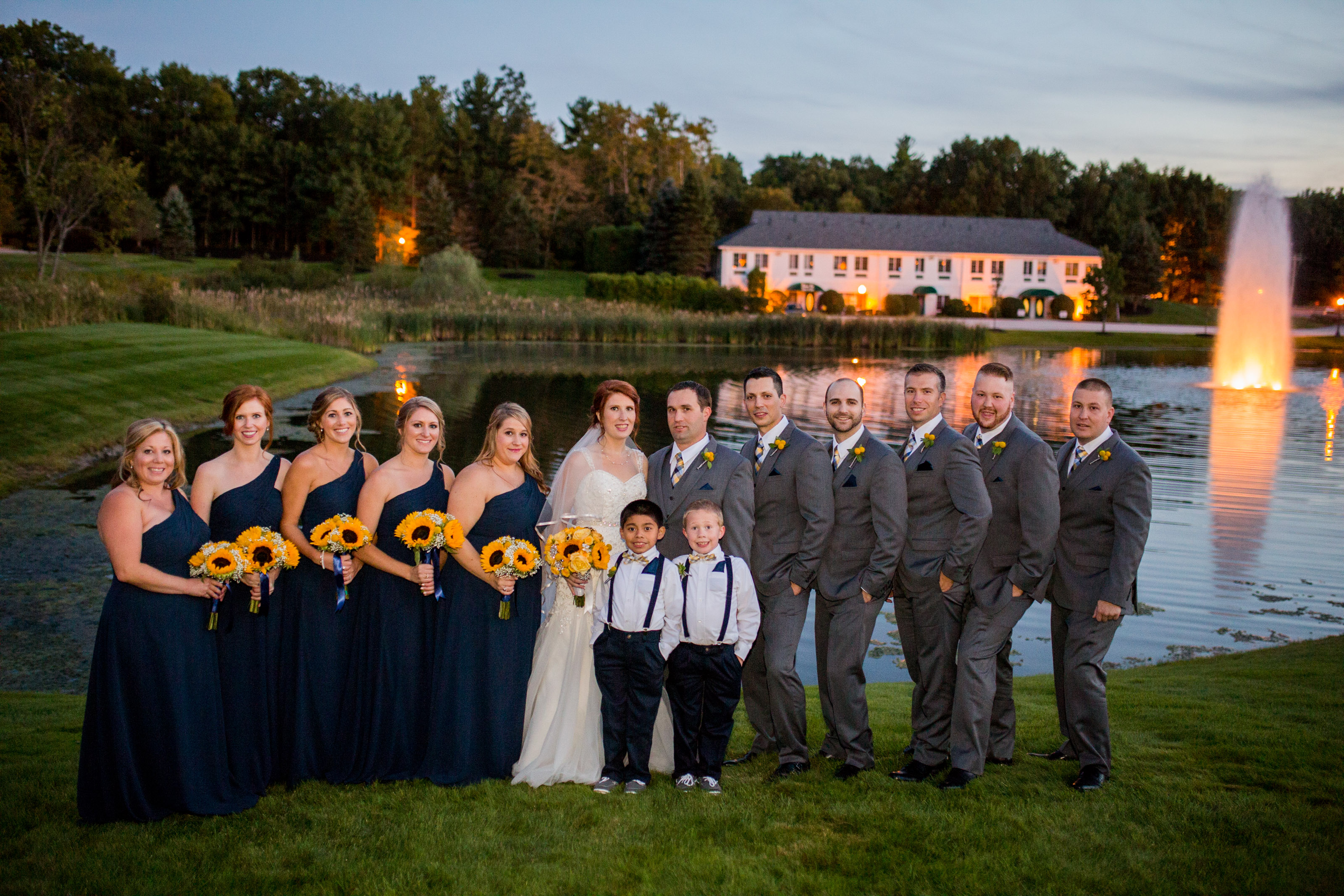 Why was using WeddingMix appealing for your big day, instead of just getting photos from your photographer?
We choose to use the WeddingMix app…because I really wanted a videographer so that years down the road we could watch some of the important moments from our big day. We both agreed that shelling out thousands of dollars for something we both were not adamant about was silly. I began researching other options and the app came up.
I researched it, read reviews all over the Internet, discussed it with Craig. We decided to give it a shot. We assigned cameras to different family members and friends to make sure we got different views of the day. At the wedding we posted signs with our wedding code and included directions on the back of a card placed at each setting so everyone could be part of creating the video.
We saved over $1700 by using the app and have not been disappointed! We can't wait to put the final product together and have a wedding video that is uniquely us, while letting us see our wedding through the eyes of our guests.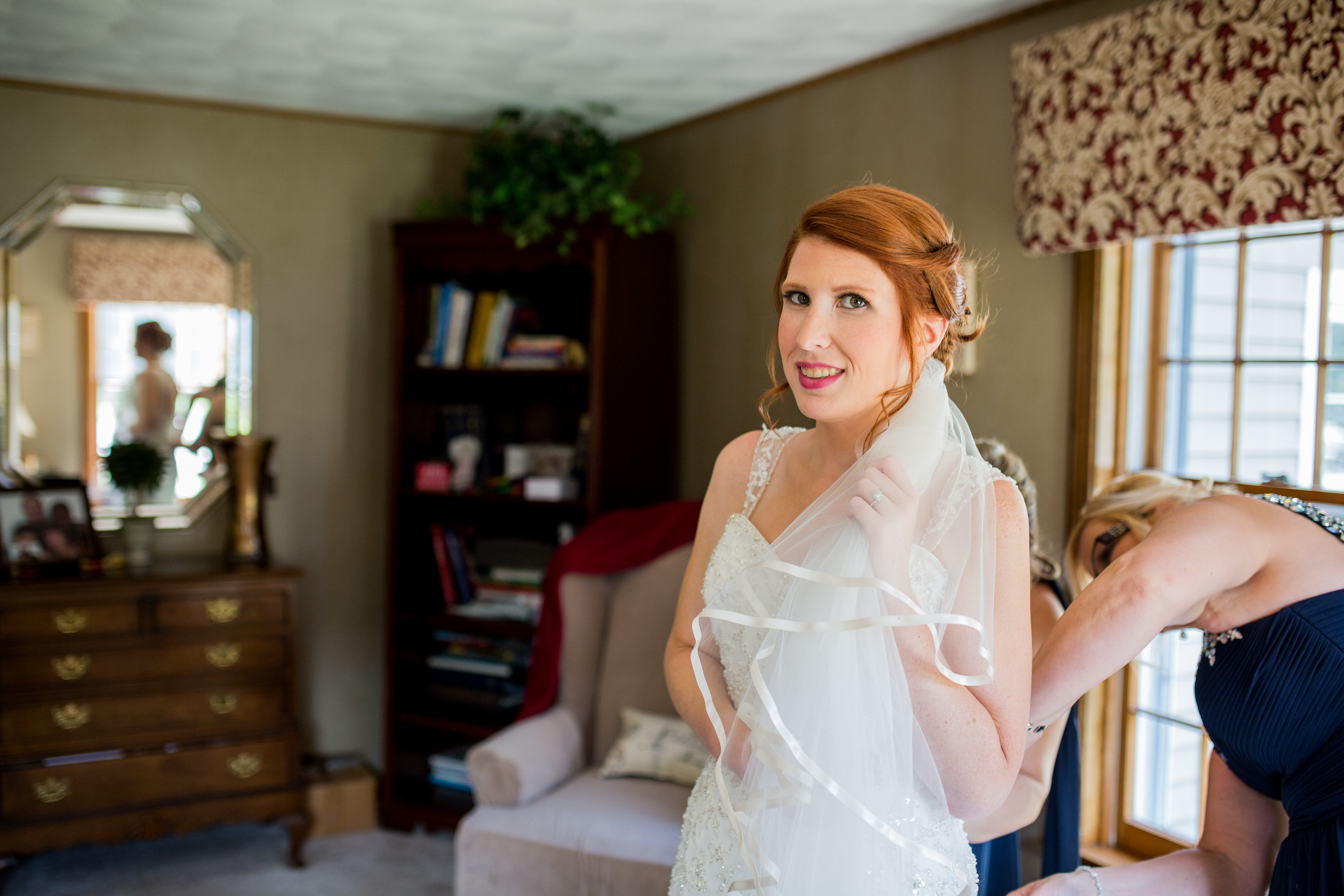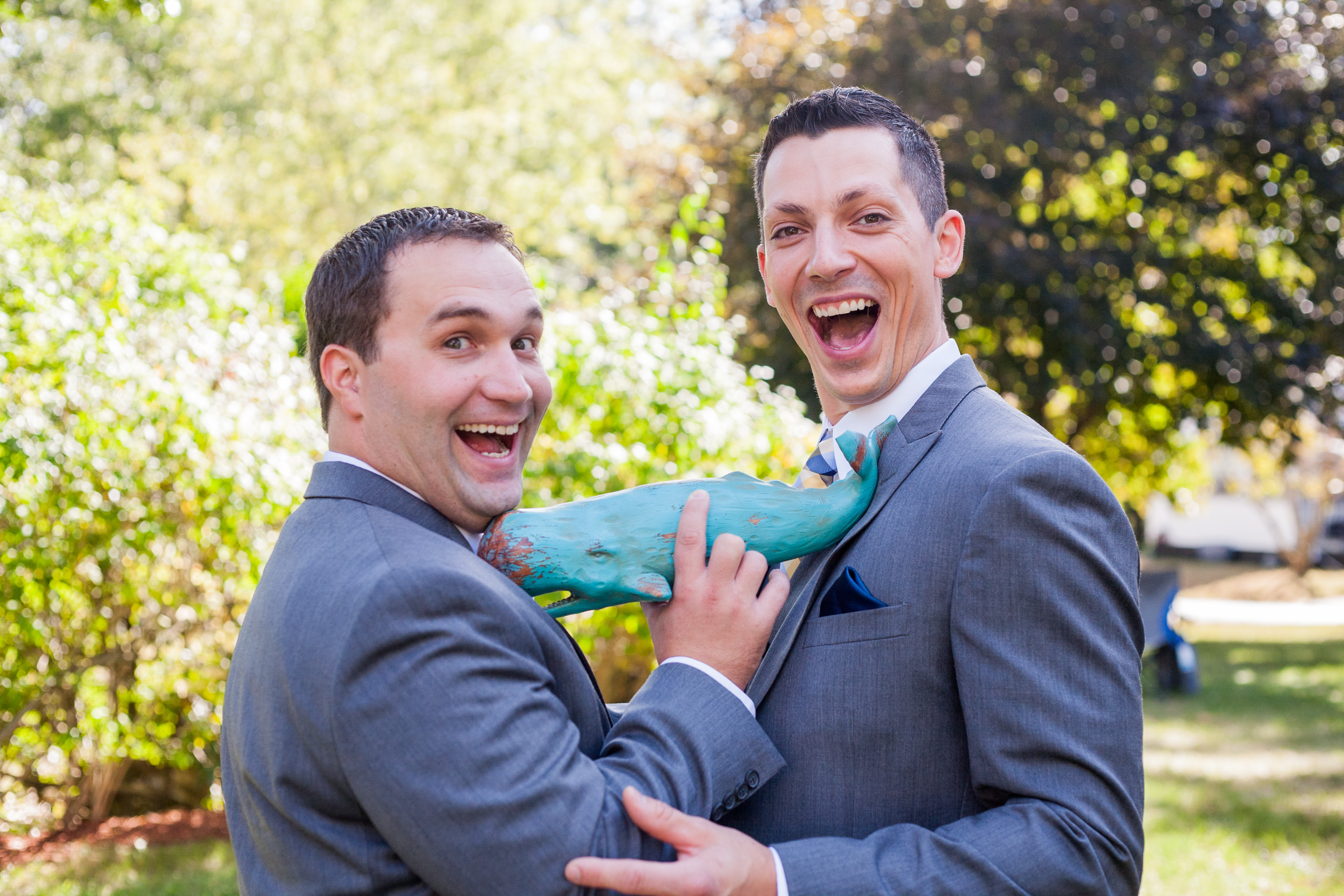 What special moments from your wedding do you want to remember forever and how did WeddingMix help capture those moments?
Vows were the most important aspect that Craig and I wanted recorded, as well as speeches, dances, and our guests having fun. The app allowed us to create a shot list so our guests could help us achieve getting videos and pictures of these moments.
We will get to hear each other say "I do" another time, our best man Keith make fun of Craig's ridiculous escapades, and Brittany and Lauren offering pointers for a successful marriage.
Weddings are a once in a lifetime event, and because of WeddingMix and the app, we will get to replay the day whenever we want to.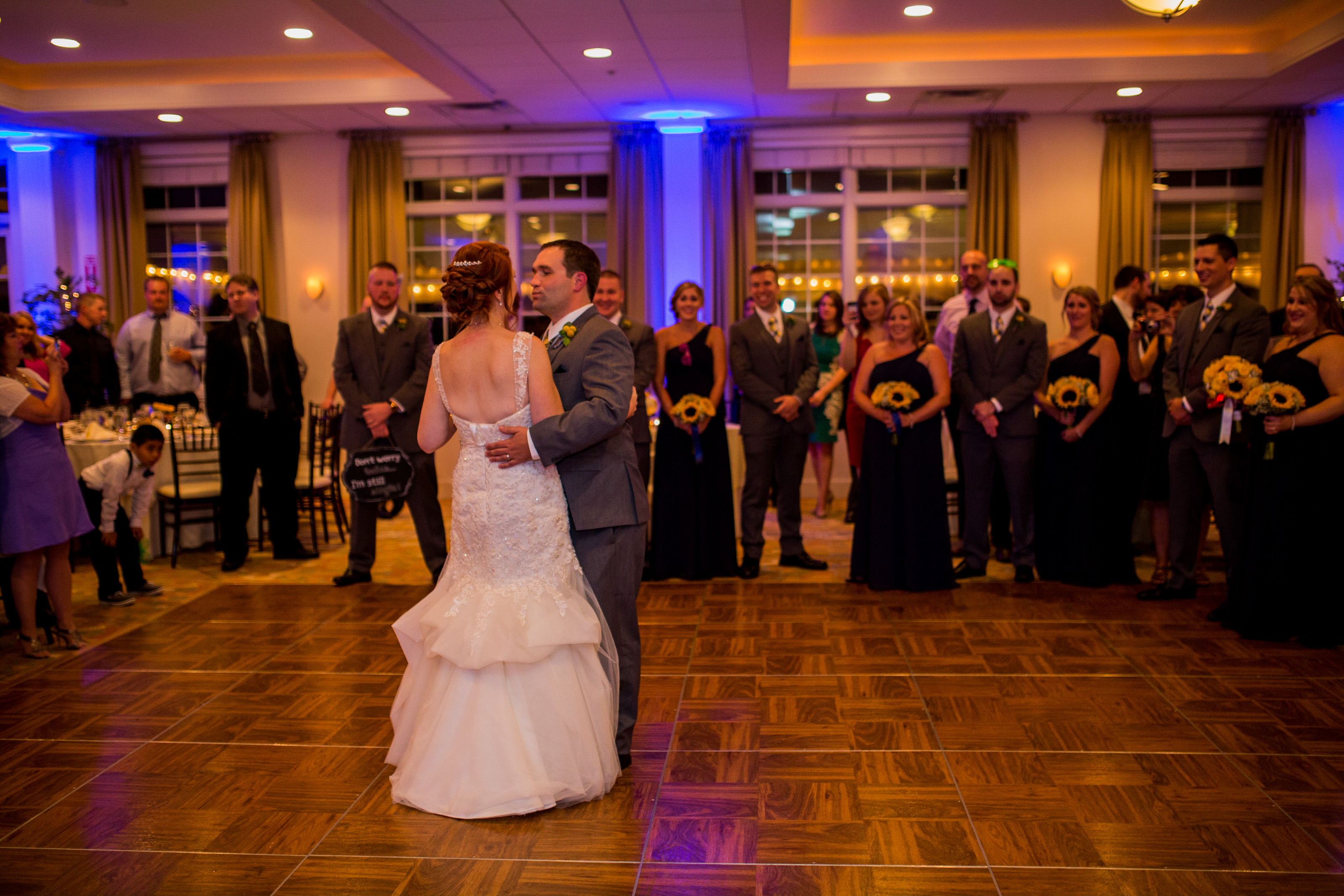 Describe your wedding in one word.
If we had to describe our wedding in one word Craig would choose fantastic and I would choose perfect. We both agree it was the best day of our lives.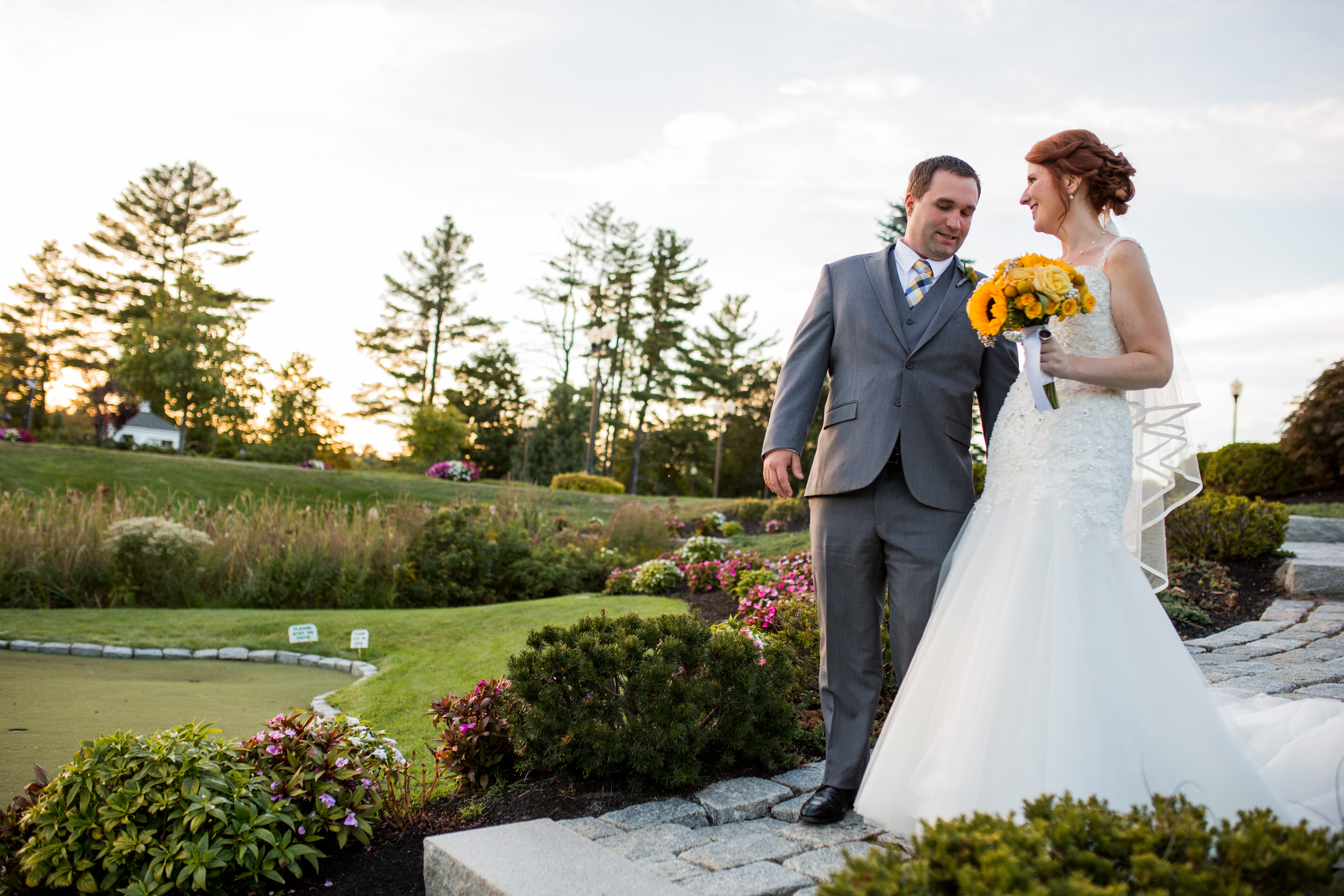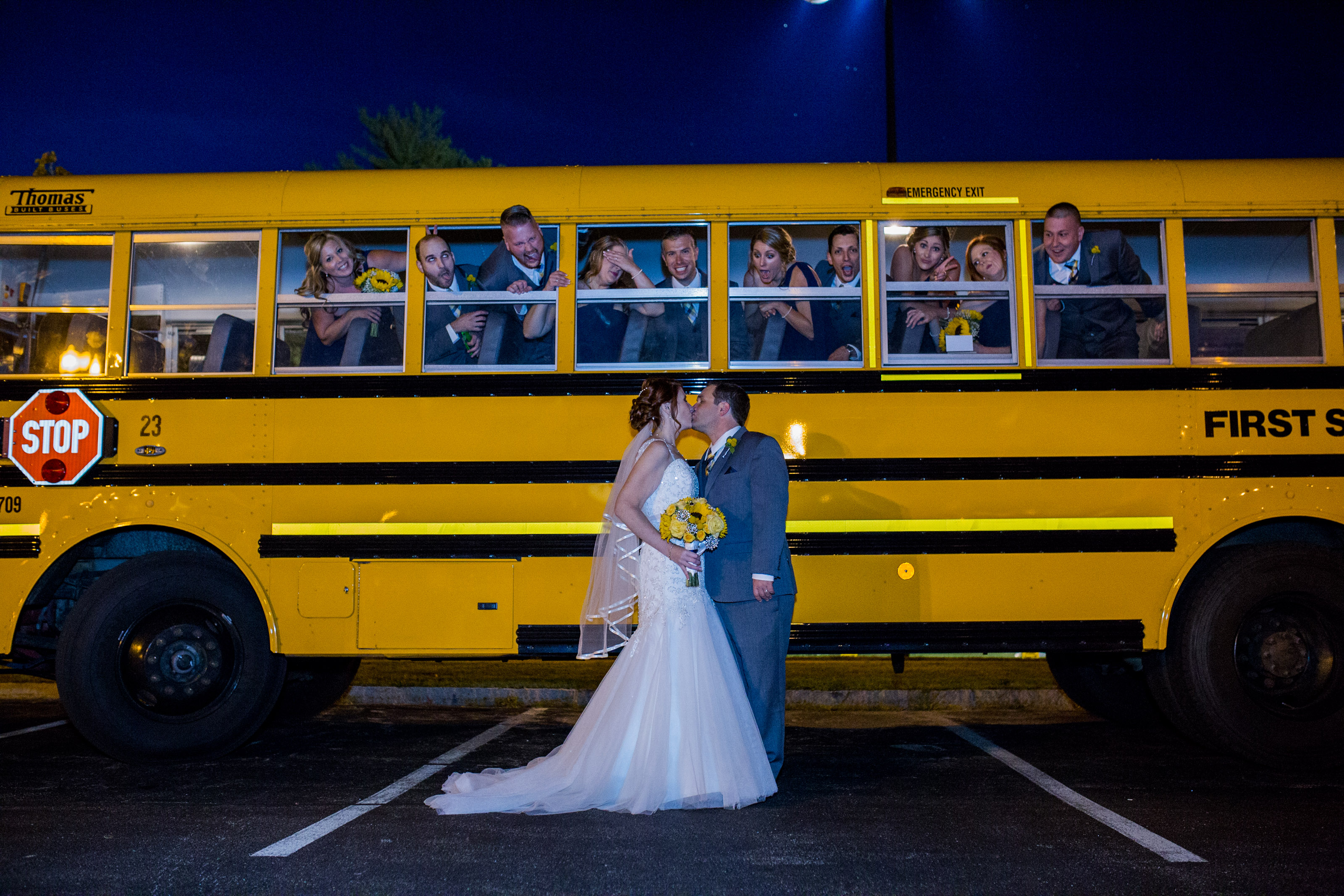 Vendor Shout-Outs
Cake: Jacques Pastries in Suncook NH
DJ: Doug B through SOWA Entertainment
Photographer: Svetlana through Classic Photographers
Bus Company: First Student in Salem NH
Reception: Brookstone Park in Derry NH
Limo : Jason at TWC Limo
Pastors: Bob Briggs and Mark at Lutheran Church of the Savior