"Janine, my love, my princess… may the force be with us as we travel through the galaxy of life." "Nima, when I dream of vacations I want to take… the family I want to have… I see you and I together." This couple's vows are so thoughtful and genuine. Watch their wedding video to see how they incorporated a bonding ritual that created connection and wholeness!
This fun WeddingMix video was filmed by this lovely pair's wedding party. The guests had a blast and captured it all using their own cameras along with the WeddingMix app and rental cameras.
Like their look? Here's how you can do it!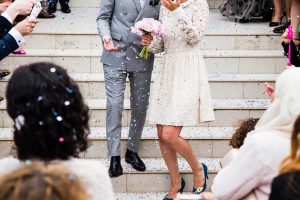 5 Awesome Wedding Exits that Aren't Sparklers!
9 Flowers Perfect for a Summer Wedding Bouquet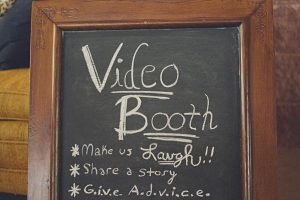 Fun Idea: a Video Booth for Your Wedding
[69340]