The best part about getting your very own DIY wedding video is that you get a custom wedding video with your best friends acting as cameramen! Let's face it, they're all taking photos and videos on their phones anyway. But if you really want to play director, your best bet is to set a custom shotlist to use in the WeddingMix app.
You can set your shotlist as soon as you reserve your rented cameras or order the app – which by the way, is available on both Android and iPhone. Here's how you set the shotlist.
Go to your dashboard

Click on your reservation project name
Click on update project details
Edit the shotlist and click save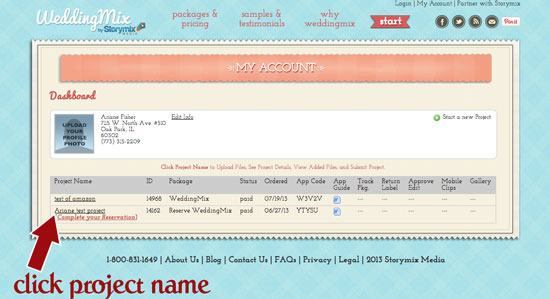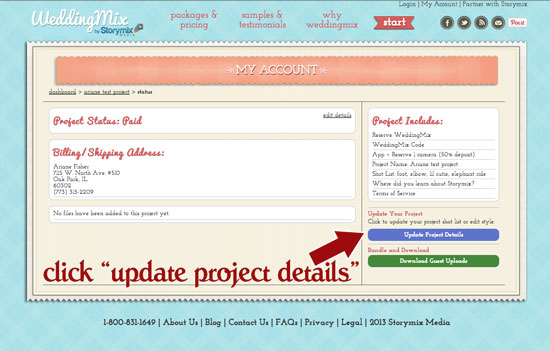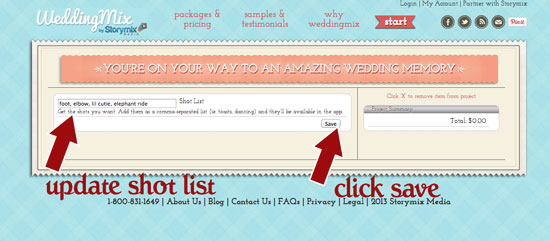 Easy as pie to make sure everyone gets clips of your choreographed dance or your special entrance to the reception or [fill in the blank with your own unique wedding details].
See how we can help you capture and enjoy your big day for a lifetime. Learn more about DIY affordable wedding video at our website or feel free to give us a call at 800-831-1649.
Ariane