Want easy ways to make sure your stick to your wedding budget? Read this list of money-saving ideas from a real bride!
If you're a bride, you've probably noticed the overload of wedding budget tips from "experts" that turn out to offer obvious (or tacky!) money-saving ideas.
Since WeddingMix allows couples to get an amazing wedding video on any budget, we thought: who could offer better top wedding budget tips than a WeddingMix bride?
We caught up with the brilliantly budget-savvy bride, Kali, author of The $10 Sleeping Beauty Wedding Dress, to find out all the ultra-creative and cute ways that she cut down on her wedding spending, without compromising the style or beauty of her big day.
1. Schedule
We decided to have an evening wedding, an after-supper event around 7pm.  The time frame that you choose for your wedding can alter cost in a HUGE way. The time period of our big day assumes that guests have already eaten supper, saving us from providing a huge and costly meal.  Of course we wanted to enjoy a sit-down reception with those we love, so we decided to go with a Munchie Platter reception, including items such as chicken wings, spring rolls, etc… it helps to cut on costs if your family or your fiancé's family are friends with the caterer.  It also helps when your family and friends are willing to pitch in —  a bunch of ours are bringing pots of homemade chili and large platters of crackers, meats and cheese.
2. Venue
We shopped around for our venue and we learned quite a few things: first of all, we only chose ONE place, to hold all our events.  Our ceremony, reception and dance are all being held at the same spot.  This not only cuts down on cost, but also cuts down on driving around from place to place for your guests.  This option may not be suitable for everyone, BUT it works for us!  Secondly, we learned that some venues do not allow you to bring your own food and drinks, but some do, we chose a place that allows us to bring both, cutting down on catering costs.
3.  Attire
If you read my previous post, I got lucky: my dress was only $10 and I bought it five years ago.  I chose a dress that I liked for my bridesmaids and then allowed them to put their own spin on it.  They are all wearing the same color dress, one girl is adding straps to hers, each dress is similar (to the dress I picked) yet slightly different.  All the girls bought dresses for under $50 that they like and that they will wear again afterwards.
For the guys that already have their own black suits, we allowed them to bring their own and we are providing all the matching ties. We told them we wanted black suits and white shirts. each one will be slightly different in style (like my bridesmaids dresses) but everyone will feel comfortable in their own. One of our groomsmen borrowed his for the day as well.
4.  Musicians
I have a music degree, therefore, I have many friends who are musicians.  All the wedding DIY blogs that I read explained that in order to have an inexpensive wedding (that you won't be paying back for years to come) you must utilize all your resources.  The way I see it, if a close family member or friend of mine asked me to use a talent or skill to help out on their special day, I would feel honored to be part of it, and certainly wouldn't charge them for my services. Isn't that what friends are for?!
5.  DJ
We have a family friend who is a DJ and he offered to do our wedding for free.  We are forever grateful to him for this service.
6.  No favors
We decided not to go with favors.  Why? Because if you have 100 guests and each favor costs you a couple dollars, that turns into a couple hundred dollars that gets thrown away on little trinkets.  I think they're sweet and cute and precious BUT, most every wedding I've gone too, I ended up throwing mine out…I don't really have much use for them after the big day
 7.  Invites
We followed in the footsteps of friends of ours who created a free Wedding Website online and did their invites electronically.  One of my bridesmaids had leftover paper invites from her wedding so I personalized those and used them for a few paper invites for family members who don't use computers
8.  Off Season
We booked our wedding date in the "off season" so to speak, meaning that hotels and things are not quite as expensive.  Our honeymoon suite was paid for by family and we reserved an Inn with off-season rates for anyone who needs a place to stay, cutting costs for those who are traveling to come and see us.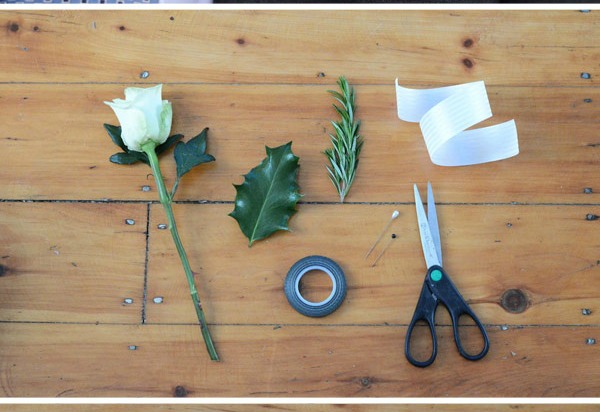 9.   Décor
I made my own bouquets  centerpieces, etc…why? Because I have always been "crafty" and enjoy doing that stuff.  If you are not like me, this  may not be a good option for you, but I only ended up needing to get a decorator for the big things:  back-drops, archway and aisle, which in turn saved us a lot of "cha-ching, cha-ching."
10.  Wedding contests
Enter them!  ALL of them.  I never dreamed I would win a WeddingMix video from Storymix Media. This week, my bridesmaids and I started using the free WeddingMix app to start capturing all the photos and videos we'll be taking! Can't wait to see the final video through all my guests' perspective!