Not sure what to do now that you're engaged? Check out this list of five easy steps to get you on the path to simple wedding planning!
Today's Vendor Thursday comes from Martine Boursiquot-LaConte. Not only did she get her fun and affordable wedding video with WeddingMix, she's also the owner of This Modern Love Events, a wedding planning company offering digital and traditional wedding planning services.
 And as if could get even cooler, she wrote this great post on the first things to do when wedding planning!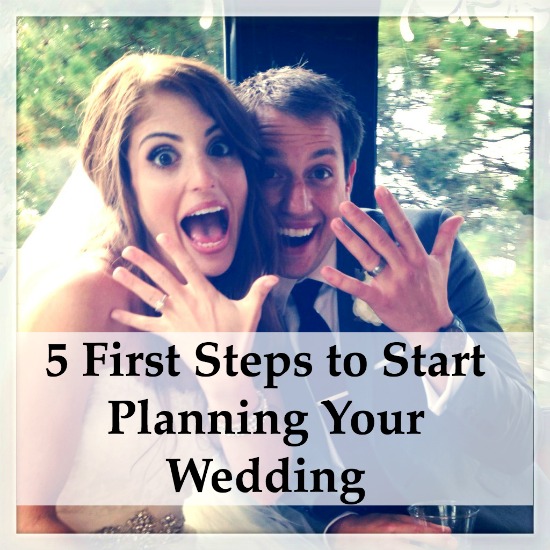 If you recently got engaged (congrats by the way!) you are most likely still basking in the glow of sharing the news with friends and family, envisioning married life with your future spouse and of course, flashing your ring bling everywhere. But sooner or later, you will have to start the process of planning the most fabulous day of your life–your wedding!
So now what? For those of you who have no idea where to start, or even if you are Type-A and already have a wedding to-do list a mile long, I wanted to share some helpful tips that will help you organize the first things to do when wedding planning in no time.
1. Read at Least One Wedding Book | The First Things to do When Wedding Planning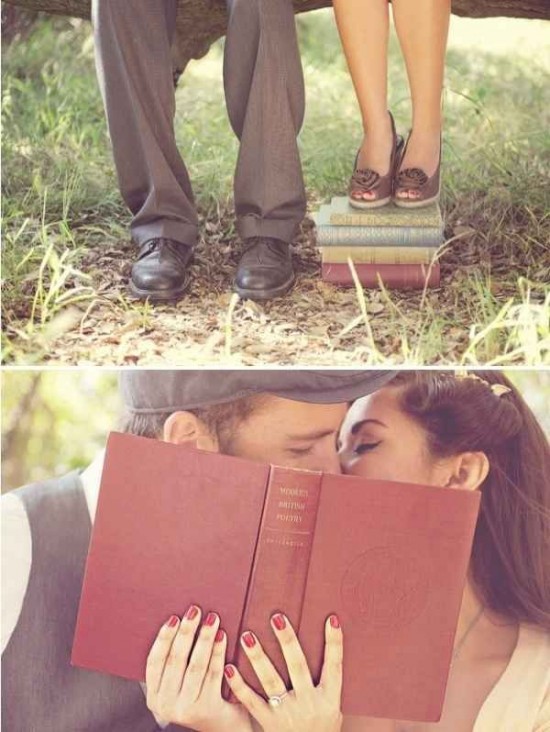 I've grown up in the digital age–nearly everything I do is strictly online and on a smart device. However despite the wealth of wedding resources the internet has to offer, to me there is nothing like getting your hands on an actual wedding book.
If anything, it'll help you get a deeper understanding of all the moving pieces involved in planning a wedding and will give you a frame for organizing and prioritizing all aspects of your wedding.
There are numerous wedding books out there, but one that I find the most comprehensive and well-written is The Wedding Book by Mindy Weiss.
2. Determine Your Top 3 Wedding Priorities With Your Fiance | The First Things to do When Wedding Planning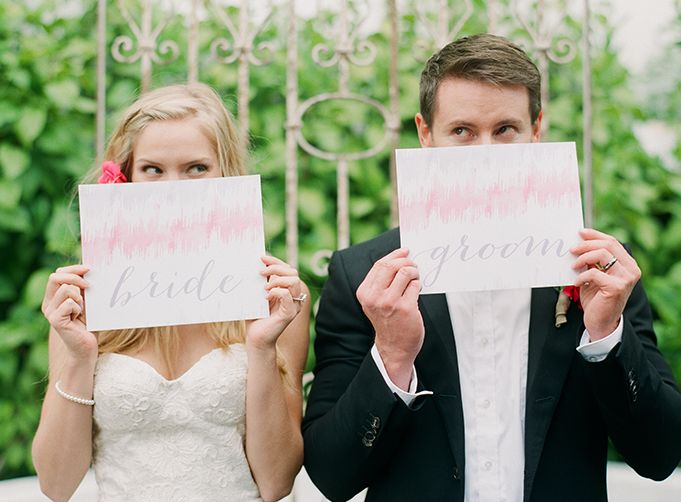 So when you envision your wedding day, what 3 things are most important to you that will contribute to the overall awesomeness of your wedding day? Food? Photography? Flowers?
Whatever it may be, it's crucial to sit down with your fiance and decide on your top 3 wedding priorities. This will help you focus your attention on the areas you care most about–and allow you to feel okay about saving money on areas that don't rank high on your priority list (like an affordable wedding video) so that you can splurge a bit on what does matter.
3. Create a Free Google Drive Account | The First Things to do When Wedding Planning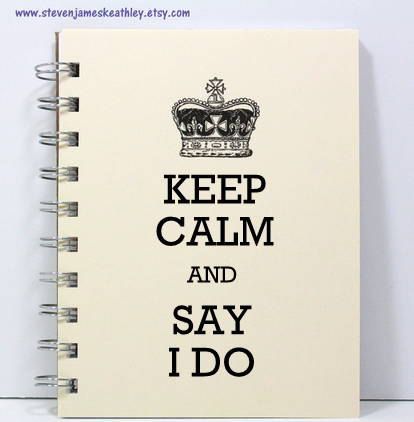 There's no doubt that you plan on having paper copies of your wedding vendor contracts, but chances are in this day and age, you will probably receive the majority of your contracts online. It is vital that you back up every single wedding vendor contract on the cloud–in this case I recommend utilizing Google Drive (if you have a Gmail account, you can start using Google Drive right away for free).
If your computer ever crashes (as mine did 6 months before my wedding–eek!!) you absolutely must have a place where you can easily recover your documents. External hard drives and flash drives are nice, but you usually have to manually back things up. Saving things in the cloud makes it so much easier because there is no extra step–just save your files in your cloud folder and you are good to go!
4. Download the Free WeddingMix App | The First Things to do When Wedding Planning
Since we didn't have room in the budget to drop thousands of dollars on the videographer we wanted, we decided to work with WeddingMix instead. The free app and HD rental cameras lets you and all your guests capture all your pre-wedding fun (like dress shopping and the rehearsal dinner) and then professional editors create a one-of-a-kind wedding video! This is our trailer:
WeddingMix's editing team then did their magic and turned the video into a keepsake DVD for us to have forever. Photos are amazing and wedding must have, but there is nothing like being able to watch your husband get emotional as he reads his vows or your dad's awesome moves on the dance floor!
5. Consider Hiring a Wedding Planner For Your Various Wedding Planning Needs | The First Things to do When Wedding Planning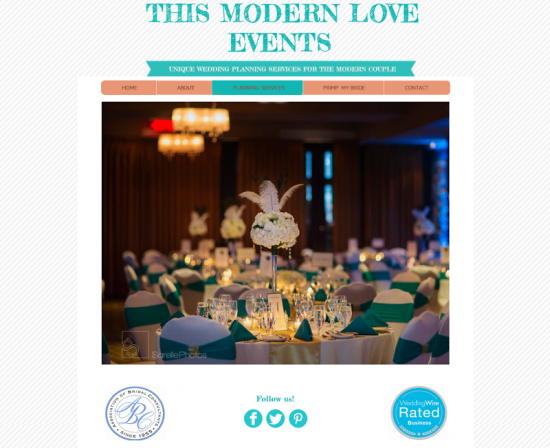 When you think "Wedding Planners" you should no longer think of them as a luxury solely for big budget couples. Nor should you rule them out because you plan on doing all of the wedding planning yourself. Wedding planners can provide some invaluable and time-saving guidance (in the form of pre-wedding consultation) or manage the actual wedding day (as a day-of coordinator because do you really want to be running around making sure everything gets done on your wedding day?!?)
Wedding planners nowadays offer flexible packages from full wedding planning to digital consultations. Assess your needs, then find the perfect planner out there for you. Most wedding planners even offer free initial consultations, so even if you don't know what you need, it's worth taking advantage of this feature and chatting with someone who is a wedding expert. You'll be glad you did!
About the blogger: Martine Boursiquot-LaConte is the Owner & Founder of This Modern Love Events, a wedding planning company offering digital and traditional wedding planning services. See how Martine got her fun, affordable wedding video from the perspective of all her guests by using the WeddingMix video app.