Throughout their skiing 3-day getaway full of hot springs, cards against humanity, and wild dance parties, Kate and a group of her closest girlfriends captured tons of amazing shots during her fab bachelorette party in Tahoe!
Check out her fun DIY wedding video highlight by WeddingMix to relive every awesome moment
My best friend and maid of honor and I have a tradition of taking a weekend getaway together once a year.  We met while we were both living in the Bay Area during college but since she now lives in Los Angeles and I live in Chicago, we only really get to spend quality time together on our annual mini-vacations these days.
Four years ago we planned a trip to South Lake Tahoe for a ski weekend.  At the time of our trip, I had a sports injury and couldn't go skiing.  Instead, we took gondola rides, went for spa services and visited these amazing hot springs in Genoa, NV. While we were soaking in the hot springs with incredible 360° views of the Sierra Nevada Mountains, we decided that day that we would return for the bachelorette party whenever the first one of us was going to be married.
Flash forward to this year and I am the first of us to be engaged!  My maid of honor planned a fantastic weekend getaway back to the mountains with some of my bridesmaids and favorite girl friends to celebrate the bachelorette party a couple weeks ago.  We found a 10-bed cabin for rent on HomeAway.com with a large kitchen, two living spaces and a hot tub on the Tahoe Keys approximately five minutes away from the California Lodge entrance to Heavenly Mountain Resort.
It was perfect!  All of the ladies got along famously, even the ones who had never met before.  Each morning we woke up, enjoyed coffee on the porches with a view of the mountains and cooked family-style breakfasts.  Half of the group went skiing each day while the other half went sight seeing around the lake.  We then met back up at home each night and cooked large dinners together, painted our nails, did yoga, had dance parties, played Cards Against Humanity and relaxed in the hot tub.  And, of course, we made a return trip to David Walley's hot springs.  Basically, it was the ultimate 3-day sleepover party with my best friends on the planet!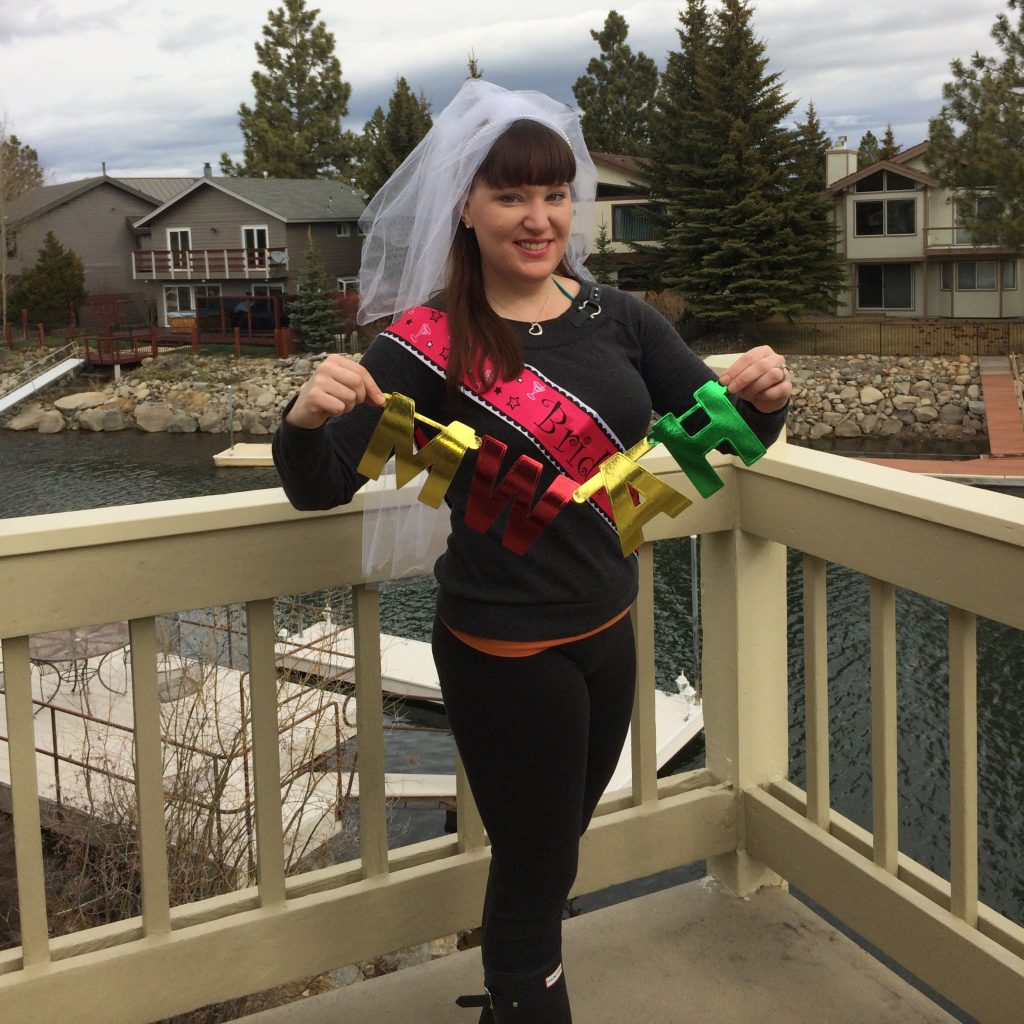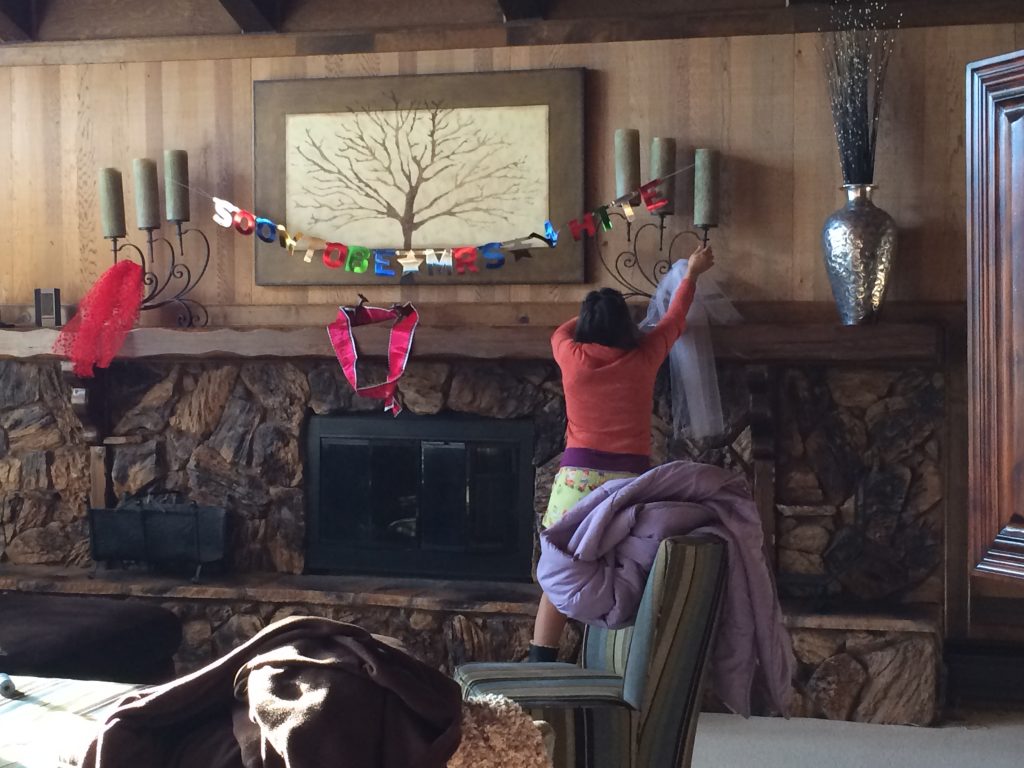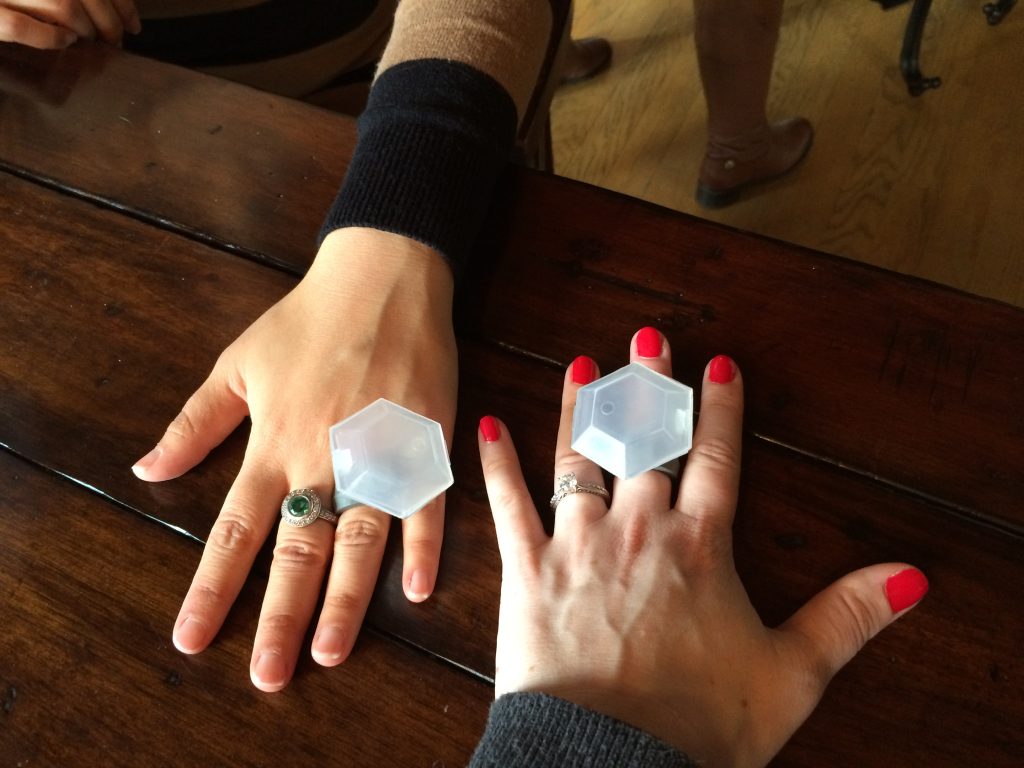 My fiancé and I have been using the WeddingMix app to document everything about our engagement – Ariane and her team made a gorgeous video of our engagement party and also produced a video of the bachelorette party.  Each of the ladies downloaded the app and uploaded all of their photos and videos after the weekend.
It is really simple to use – you download the app, upload all of the photos and videos on your mobile, and then the WeddingMix editor team remixes all of the content into a fun home-movie style video to commemorate the event.
I am really happy with how our videos have turned out so far and am really excited to have WeddingMix create an amazing wedding video through our guests' perspective this May!